Tyler Hoechlin Notes An Odd Similarity Between His Superman And Teen Wolf Characters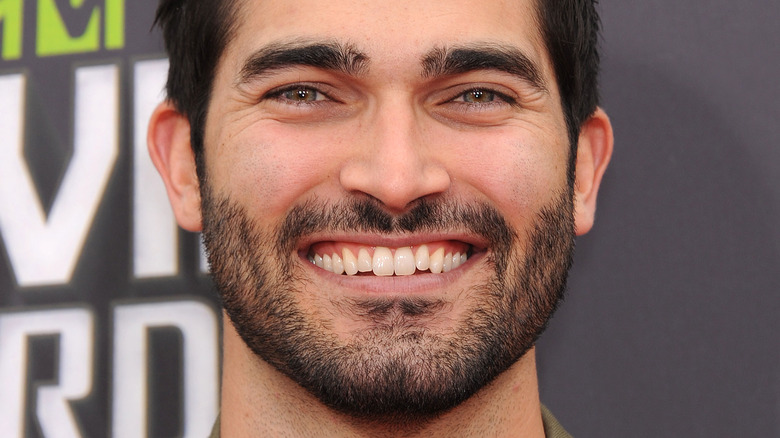 DFree/Shutterstock
When comparing two of Tyler Hoechlin's most notable roles, the differences between them are staggering. The "Road to Perdition" actor reached many fans by appearing in the MTV show "Teen Wolf," a cult phenomenon if the Entertainment Weekly oral history has anything to say about it. 
The series, which is loosely based on the 1985 Michael J. Fox film of the same name, centers on Scott McCall (Tyler Posey), a high school student who becomes afflicted with a slight case of lycanthropy after a jaunt in the woods. Hoechlin also stars in the series as Derek Hale, a born werewolf who attempts to take Scott under his wing with disastrous results. Derek makes mistake after mistake, trying to make the best of loneliness in a werewolf world. Armed with a perpetual five o'clock shadow, this could not be more different from the actor's tenure in the CW's DC universe.
"Superman & Lois" reached the end of Season 2 in June, but spent plenty of time delving deep into the psychology of Clark's life as a father with superpowers. With Clark's can-do attitude paired with Derek's dour look at the world, it doesn't seem like these two characters would have a lot in common. According to Hoechlin, however, there is one element that unites the characters.
Tyler Hoechlin has so many TV sons
Raising teenagers is never easy, but we have to imagine that raising teenagers with supernatural powers is even worse. No one can attest to that more than Tyler Hoechlin who reprises his role of Superman in The CW's "Superman & Lois." The first season of the series picks up following "Crisis on Infinite Earths" with Lois (Bitsie Tulloch) and Clark raising their sons Jonathan and Jordan in Smallville. 
Notably, this experience playing a super-powered father is likely to come in handy for actor Tyler Hoechlin, who is next set to reprise his role as Derek Hale in the upcoming "Teen Wolf" film. During a conversation with Us Magazine, Hoechlin touched on the shared experiences of the characters. "I'm racking up the fake sons right now," Hoechlin joked, confirming that Derek Hale will indeed return to "Teen Wolf" with a teenage son in tow. The potential differences in parenting styles aren't lost on the actor either. 
Clark's all-American appeal contrasts greatly with Derek's history of being the ultimate brooding werewolf of Beacon Hills, California. He went on to explain: "That was interesting and fun to play a dad as a different character — things I'm allowed to do there that I'm not allowed to do necessarily with Clark because of who he is and what he really is kind of at his core." For fans of "Teen Wolf," that can only mean seeing a brutally different parenting style when Derek Hale returns to the screen.
Teen Wolf has even more connections to Superman & Lois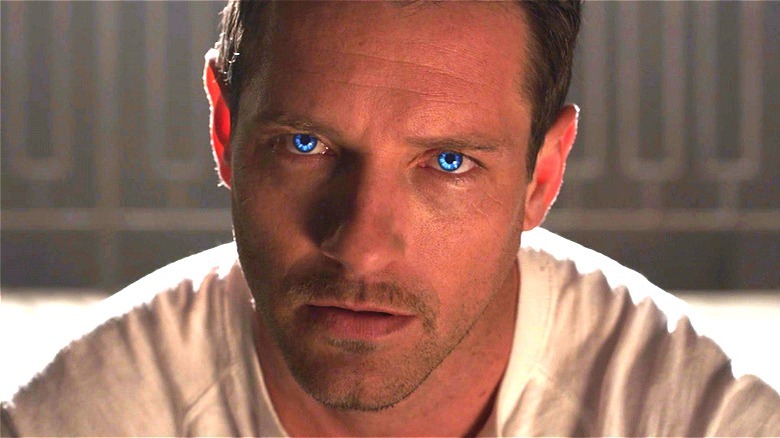 MTV
The upcoming "Teen Wolf" movie will be a reunion on many counts. When the series first premiered, you would be hard-pressed not to encounter the charismatic and villainous character of Peter Hale (Ian Bohen). In later seasons he becomes more snarky anti-hero than outright villain, but always shows up season to season with some quips to antagonzie his nephew Derek. That made it easy when he reunited with Tyler Hoechlin on "Superman & Lois." 
As with Derek and Peter's complicated dynamic, Superman and Mitch Anderson (Bohen) also have quite a few differences of opinion. While Superman is concerned about the world at large, Anderson typically is only interested in using Superman's powers for the advancement of America. Once again, the two eventually found some common ground, but only after a lot of fighting.
The familiar relationship between the two actors should make it even more comfortable when Peter makes his triumphant return back to the "Teen Wolf" set (via Entertainment Weekly). Though only shown fleetingly in the Paramount+ teaser, Bohen has been confirmed to come back along with many other castmates — some more surprising than others. Crystal Reed is set to make a shocking return, despite her character's violent death at the end of "Teen Wolf" Season 3. No other details have been released as of yet, but judging by the trailer, she looks to be in some sort of resurrected state. This should be a salve for heartbroken fans now that we know Dylan O'Brien will not be returning for the film.