Ezra Miller Says Zack Snyder Had A Light, Comedic Take On Justice League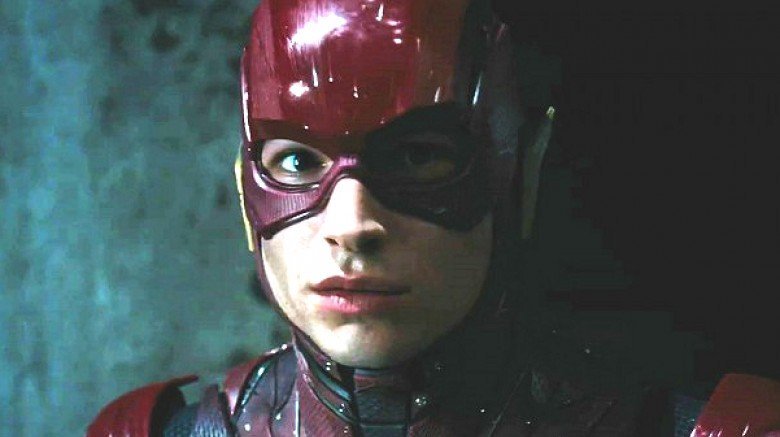 According to Ezra Miller, those rumors about Joss Whedon lightening Justice League's tone aren't true– because the tone was already light. Miller said in a recent interview with FOX 5 DC that original director Zack Snyder was already making a movie that was "much lighter, more comedic, almost more Whedon-y" when the Avengers helmer took over.
Snyder was forced to leave the film due to a family tragedy, with Whedon then taking over. The director was said to be adding additional dialogue to the film to help provide "connective tissue" to link together the set pieces shot by Snyder, but amid rumors that the reshoots cost upwards of $25 million, many people have started to wonder how significant the changes would be.
"I definitely think it's a realization of a cohesive vision that comes mainly from Zack and comes from the cumulative process of the building of the DCEU," Miller said. "I feel, you know, something that reflects majorly what Zack showed me in early comic frames in a lot of the movie. What's funny is that I think that Zack was doing a much more lighter, more comedic, almost more Whedon-y thing and then Joss stepped on and was fulfilling Zack's vision, so it's an incredible instance of two artists in collaboration and honoring each other's work." 
The cast have all had different things to say about the reshoots. Star Joe Morton said that, as far as his knowledge went, Whedon had been brought in to "lighten" the movie's tone; however, this was sharply contradicted by his on screen son Ray Fisher, who said at San Diego Comic-Con that the reshoots were "brief if anything." Gal Gadot echoed Fisher's comments, saying that Whedon was Snyder's first choice to finish the film and that the tone cannot have changed that much due to how much had already been shot. Gadot said that Whedon was just "fine tuning" what was already there.
Whedon was given a writing credit on the film, with Snyder remaining credited as the sole director. The movie also stars Ben Affleck, Jason Momoa, Henry Cavill, Ciaran Hinds, Amy Adams, Jeremy Irons, Diane Lane, Connie Nielsen, and J.K. Simmons. Justice League hits theaters on Nov. 17.