Joss Whedon Will Get A Writing Credit On Justice League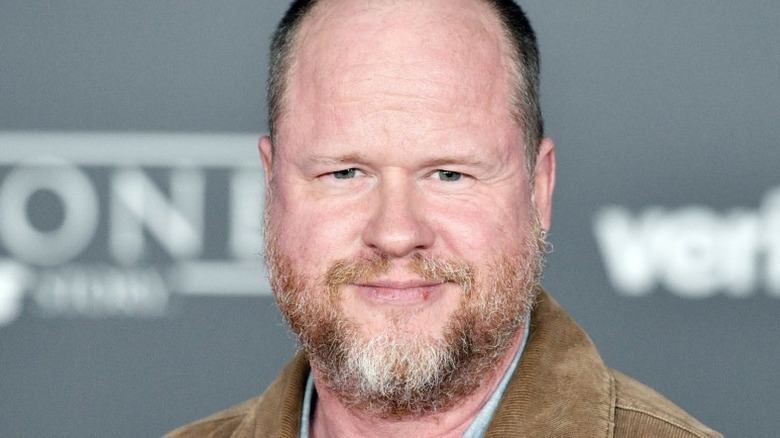 Getty Images
Joss Whedon will not go unhonored in the Justice League credits. The Avengers alum, who took over for Zack Snyder after he had to depart due to a family tragedy, will get a writing credit on the upcoming superhero team-up, according to a recent Warner Bros. press release. (via Collider)
Snyder announced in May that he was stepping down from the project, which still had to undergo post-production, following the death of his 20-year-old daughter. Whedon, the writer and director of Marvel's two team-up films, was said at the time to be stepping in to film some additional scenes, all of which were said to "adhere to the style and tone and the template that Zack set."
Rumors started to swirl quickly after that Whedon was significantly changing the tone of the film, with some reports saying that reshoots lasted for months and cost an estimated $25 million. The reshoots were said to be complicated both in timing and cost by the stars' busy schedules. (And by Henry Cavill's Mission: Impossible 6 mustache.) Those reshoots were said to provide additional dialogue to add in some "connective tissue" to link together set pieces shot by Snyder, something which is fitting with the idea of Whedon getting a writing credit. 
The cast have all had different things to say about the reshoots. Star Joe Morton said that, as far as his knowledge went, Whedon had been brought in to "lighten" the movie's tone; however, this was sharply contradicted by his on screen son Ray Fisher, who said at San Diego Comic-Con that the reshoots were "brief if anything." Gal Gadot echoed Fisher's comments, saying that Whedon was Snyder's first choice to finish the film and that the tone cannot have changed that much due to how much had already been shot. Gadot said that Whedon was just "fine tuning" what was already there.
This fine tuning could be consistent with Whedon getting a writing credit, as he has likely done a good amount of work on the movie thus far. Warner Bros.' press release also didn't list him as getting a story credit, which could mean that whatever changes he made did not significantly affect the movie's plot. (Zack Snyder and Chris Terrio are credited with the story, while Terrio is credited alongside Whedon for the screenplay.) The press release also still lists Snyder as the sole director.
Justice League, which also stars Ben Affleck, Jason Momoa, Ezra Miller, and Ciaran Hinds, is set to be released Nov. 17. Reshoots or not, see why we think the finished product will be better than you expect.