The Iconic Comedian Who Was Rejected Twice By SNL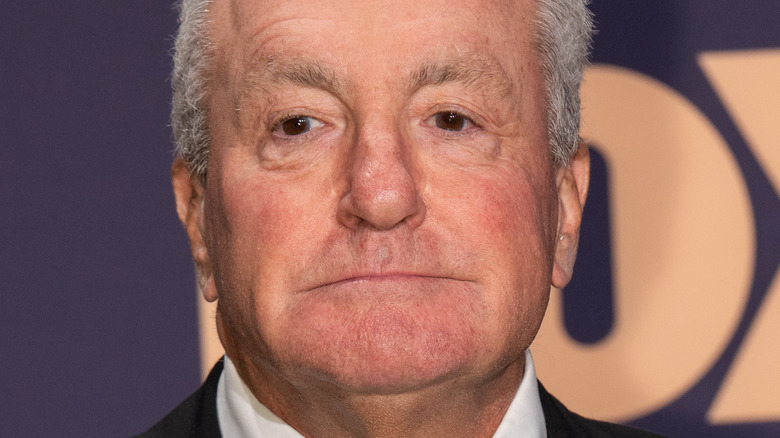 Silvia Elizabeth Pangaro/Shutterstock
With a few decades of episodes already in its wake, and no end in site, NBC's beloved variety show "Saturday Night Live" remains the gold standard in the realm of sketch comedy. And over the years, it's also proven a legit springboard for primetime comedic talent, helping launch the careers of numerous comedians who might easily be deemed icons (see: Bill Murray, Eddie Murphy, Adam Sandler, Tina Fey, and several others).
As savvy as series creator Lorne Michaels and the "Saturday Night Live" team have proven at bringing all-star talent to the show's hallowed sound stages, not every comedian who's booked a stint on the show has worked out. Likewise, Michaels and company have infamously balked at casting some certain aspiring actors and comedians who've since become major players in Hollywood circles. According to Mental Floss, that list includes impressive names like Steve Carell, Donald Glover, Lisa Kudrow, and Aubrey Plaza. 
Yes, it also includes the name of one bona-fide superstar who not only went on to take the comedy world by storm after his "SNL" rejection, but became one of the most bankable big screen stars of the modern era, and you'll never believe who it is.
Jim Carrey just couldn't get in the door with Saturday Night Live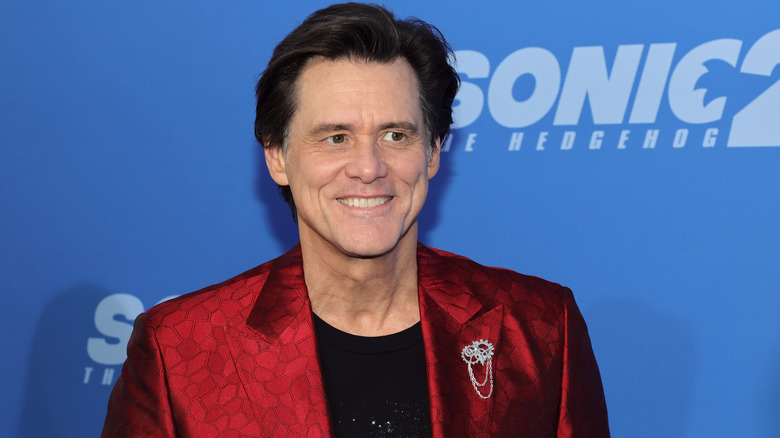 Kevin Winter/Getty Images
Indeed, the man who would go on to become "Ace Ventura" apparently could not land a coveted gig on "Saturday Night Live" no matter what he did. It wasn't for lack of trying, either, as Jim Carrey reportedly auditioned for the legendary sketch series on two separate occasions, failing to book the gig both times (per Showbiz Cheatsheet). As one might expect, the always verbose Carrey has been quite open, and understandably cheeky, about not booking a gig on "SNL" over the years, recounting his "SNL" audition woes during several interviews. 
Carrey was particularly open on the subject in a 2014 appearance on The Late Show with David Letterman. He opened up after Letterman pressed him about whether he ever wanted to be on "Saturday Night Live." "Oh yeah. I wanted to really badly," Carrey answered without hesitation. When asked whether or not he'd auditioned, Carrey explained one of his auditions occurred under a cloud of near cosmic doom. "I went to NBC in Burbank, and it was a really important day for me." Unfortunately Carrey was greeted with a seriously bad omen, adding he heard someone yelling, "Don't do it! Don't jump!" the moment he exited his car.
According to the actor, he looked up to see an employee from the station poised to throw himself off the roof. Amid the ugly scene, the rubber-faced funnyman claims he said to himself, "This is not gonna go well." Carrey further offered that actually couldn't concentrate during the audition, because he was so worried over what would become of the employee.  
The famed funnyman actually got his big break on a different sketch comedy show
Things obviously worked out well enough for Jim Carrey despite things not working out with "Saturday Night Live." He would, after all, go on to become one of the most beloved comedic actors in film history while also earning awards and accolades for his dramatic work. Heck, he eventually even became one of the first actors in history to command $20 million per picture (per Los Angeles Times). And lest you worry about him holding grudges against "Saturday Night Live," Carrey went on to host the legendary show on numerous occasions.
It's worth noting, of course, despite never joining the "SNL" cast, Carrey's big break still came in the sketch comedy realm. It just happened to come on Fox, and in a series called "In Living Color." Created by Keenen Ivory Wayans and his brother Damon, "In Living Color" hit the airwaves with a focus on Black viewers, fronting a mostly Black cast, and depicting Black humor in an irreverent fashion all but foreign to TV programming from "The Cosby Show" era. Though he was one of just a few Caucasian performers in the cast of "In Living Color," Carrey's outlandish style was a natural fit for the show's anything goes approach, with Carrey himself becoming an instant standout. 
Unfortunately, the show did not boast the same staying power as "SNL," leaving the airwaves after just five seasons. All that aside, "In Living Color" will always have at least one-up (if not many) on "SNL" for being the sketch show that launched the career of one of comedy's most iconic figures.