The Cyndi Lauper Cameo You Likely Missed On Magnum P.I.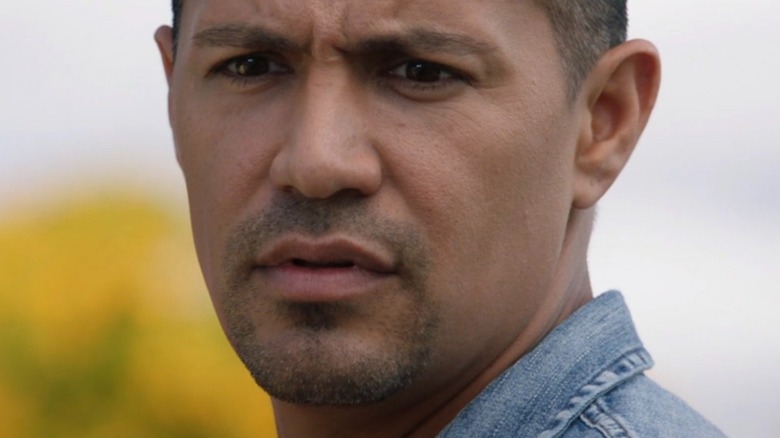 CBS/Paramount Plus
If you were to hear that Cyndi Lauper had a guest spot on "Magnum P.I.," your mind would likely race back to the Tom Selleck-led '80s series. After all, that show aired right around when Lauper was at the height of her musical career, launching massive hits like "True Colors" and "Girls Just Want to Have Fun." However, the music legend actually didn't enter the Hawaiian-set world until the rebooted "Magnum P.I.," which debuted on CBS in 2018 and eventually swapped networks to NBC after Season 4 (via Variety). 
While primarily known for her music output, Lauper does have a long list of acting credits, such as roles on "Bones" and "Bob's Burgers." She also sports a number of film roles, including joining the one-of-a-kind Jeff Goldblum for the 1988 picture "Vibes" (per IMDb). She even landed an Emmy win for Outstanding Guest Actress in a Comedy Series in 1995 for her role as Marianne Lugasso on the sitcom "Mad About You." She was nominated in the same category for the same role the year before (via Emmys). 
Still, fans may have missed her red hair-sporting role on "Magnum P.I.," which came early on in the series, before the reboot had proven itself to have the same sort of longevity as its predecessor. 
Cyndi Lauper appeared in Season 1 of Magnum P.I. as a lawyer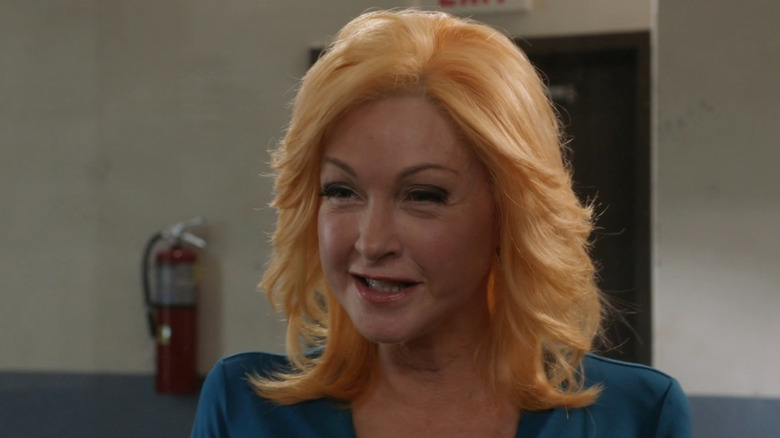 CBS/Paramount Plus
Cyndi Lauper pops up in Season 1, Episode 5 ("Sudden Death"), of "Magnum P.I." as attorney-at-law Vanessa Nero, a quick-talking lawyer who may have bendable morals in certain situations. 
In the episode, Thomas Magnum (Jay Hernandez) is asked by friend T.C. (Stephen Hill) to help out the jailed single father of a young football player he coaches. T.C. swears the man is innocent of the murder he's accused of. In order to see the single father at the police station, Magnum hires Nero to get him into the room. Though she jokes and pretends not to listen, Nero informs Magnum that her new client is lying as a bit of free legal advice, citing his body language. She turns out to be correct, though he is in fact innocent of the murder charge against him. 
Lauper called the experience of playing a shady lawyer "great" while promoting the show on Twitter. And in an interview with ET Canada, she expressed gratitude for shows like "Hawaii Five-0" and "Magnum P.I." actually shooting in Hawaii, celebrating the benefits to the local economy. On the character of Nero, Lauper summed up her headstrong personality pretty well by revealing why she is divorced. "She's divorced because there was only room for one emperor in the house, and that was her," Lauper said.