Thor: Ragnarok Director Explains Those Surprise Celeb Cameos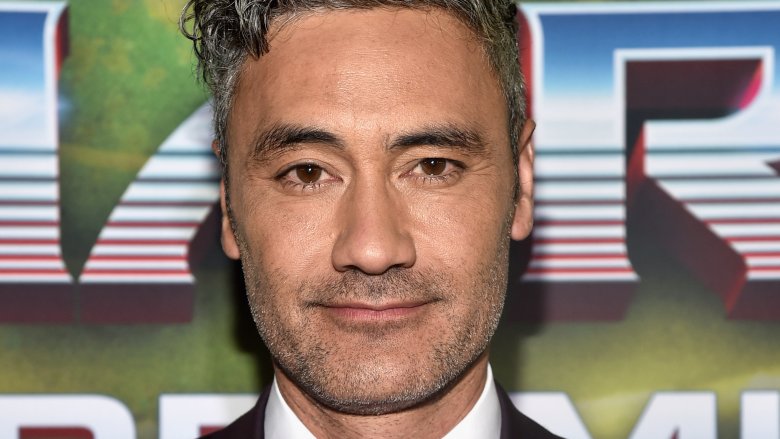 Getty Images
Warning: This article contains spoilers for Thor: Ragnarok.
Those who have already headed out to theaters to see Thor: Ragnarok were treated with many, many fun surprises, but one of the most shocking came when Luke Hemsworth, Sam Neill, and Matt Damon popped up in a reenactment as Thor, Odin, and Loki, respectively. Director Taika Waititi revealed in a recent interview with Entertainment Weekly how he got the three stars on board, and it doesn't seem like it took much convincing to get them to make their MCU debuts.
Hemsworth was easy to nab. The Westworld star is the older brother of Thor himself, Chris Hemsworth, hence the uncanny resemblance between his take on the character and the real thing. Neill, meanwhile, had already worked with Waititi on his 2016 film Hunt for the Wilderpeople, plus he had a connection with Ragnarok star Jeff Goldblum from their starring roles in Jurassic Park.
Damon as Odin, though, was a big get. Waititi said that his casting came about thanks to the friendship between him and Hemsworth, with the director noting that they are "very good friends." "We were looking for someone to play Loki and it felt like if Loki was going to write a play about his death, he'd want the star of the Asgard theater scene to be in the play," he said.
Thor: Ragnarok features Thor and Loki (Tom Hiddleston) dealing with the release of the goddess of death Hela (Cate Blanchett), who unleashes hell on Asgard. After being banished to the desolate planet Sakaar and being forced to fight against his former "friend from work" the Hulk (Mark Ruffalo), Thor, Loki, Bruce, and Valkyrie (Tessa Thompson) team up to take Hela down.
Ragnarok is in theaters now, already bringing in $14.5 million in Thursday previews ahead of a more than $100 million projected opening weekend. The film, which has already brought in more than $100 million overseas, is directed by Waititi based on a script from Eric Pearson, Craig Kyle, and Chris Yost. Karl Urban, Benedict Cumberbatch, and Rachel House also star.