Who Plays Dr. Elsa Curry On Chicago Med?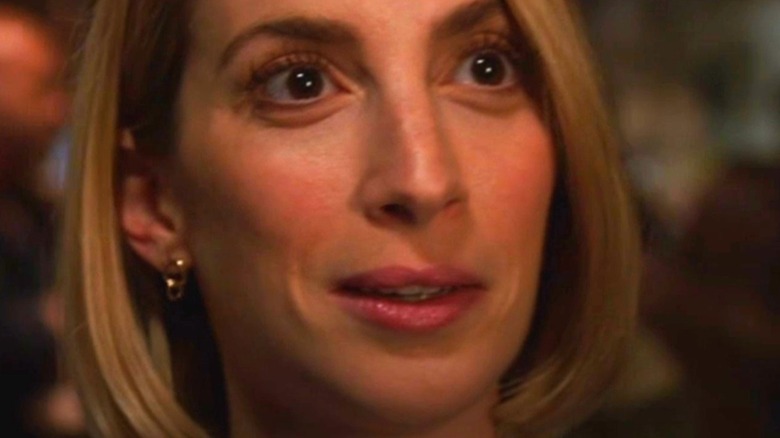 NBC
NBC's hit medical drama "Chicago Med" has treated Chi-Hard viewers to over 140 episodes and counting since premiering in 2015 as the third entry in uber-producer Dick Wolf's "One Chicago" slate of shows. With that many outings and a head-spinning number of regular, recurring, minor, and guest characters turning up at the show's fictional Gaffney Medical Center, fans can be excused for losing track of which actor plays which character on what episode.
One persona viewers may in fact recall for her memorable stint on the show is Dr. Elsa Curry. As detailed by Chicago Med Fandom, Elsa is introduced as a third-year medical student starting her clinical rotation in Season 4 and appearing in 15 episodes of the series. The character immediately comes across as a super-confident, sometimes annoyingly eager addition to the Gaffney staff, generally going out of her way to prove herself as one of the smartest young docs at the hospital. Assigned to accompany and observe doctors Natalie Manning (Torrey DeVitto) and Will Halstead (Nick Gehlfuss) during their working day, Elsa handles these early interactions well, until her interlude comforting a grieving mother causes her to lose her composure and break down in tears. In a later episode, it appears that Elsa may even be developing into a potential love interest for Will Halstead. 
With these hints about Elsa Curry's relatively brief but prominent role on the series, can you name the actress who portrays her on "Chicago Med"?
Molly Bernard played Dr. Elsa Curry on Chicago Med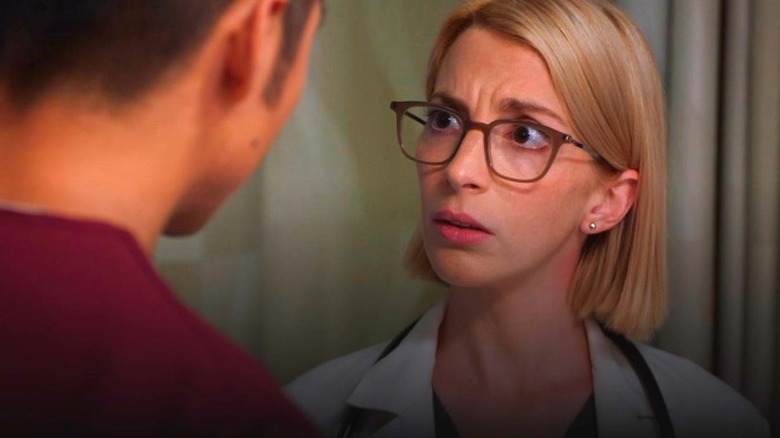 NBC
The actress who takes on the role of Dr. Elsa Curry from 2018 to 2020 on "Chicago Med" is Brooklyn, New York, native Molly Bernard. A veteran of series like "Transparent," "Alpha House" and "Younger," Bernard portrays Dr. Curry through the show's penultimate 19th episode of Season 5.
As noted above, during her time on "Chicago Med," Elsa eventually finds herself floated as a possible romantic match for Gelhfuss's Dr. Will Halstead. In this regard, toward the conclusion of the "Who Knows What Tomorrow Brings" episode, Elsa is at a crawfish boil party organized by Dr. Crockett Marcel (Dominic Rains) when Will notices that she's looking unhappy. He attempts to be friendly and cheer her up, but Elsa sees his interest as something much more than he intends. Then, in a subsequent installment, Elsa buys concert tickets for two and is about to ask Will out on a date, only to be crushed as she realizes she's misinterpreted his feelings toward her. 
Bernard's final appearance on the series comes in the "Just a River in Egypt" episode of Season 5, after which the character vanishes from the show without further mention. So, while the Elsa Curry storyline does have a momentary high-profile part to play on "Chicago Med," it's understandable that even long-time fans may have trouble putting a name to the actress who plays the intense but ultimately short-lived, love-lorn character.