Mira Sorvino And Other Hollywood Stars Share Touching Tributes To Paul Sorvino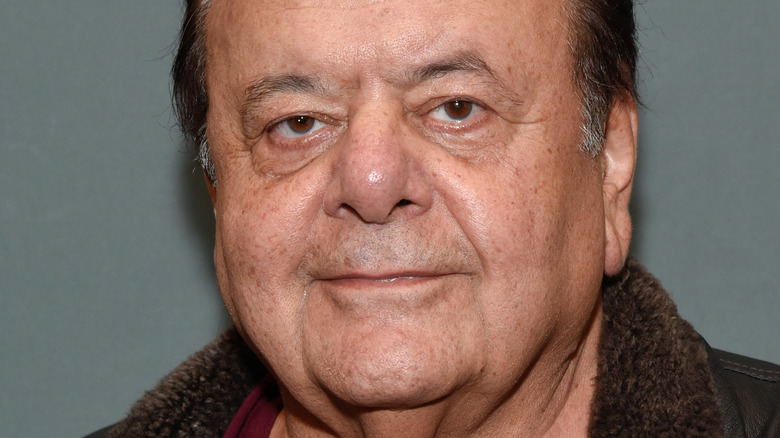 Matthew Eisman/Getty Images
On July 25, 2022, the entertainment world endured a devastating loss when it came to light that actor Paul Sorvino had died of natural causes at the age of 83. In the wake of his passing, his wife Dee Dee wrote a heartfelt tribute that reads, "Our hearts are broken, there will never be another Paul Sorvino, he was the love of my life and one of the greatest performers to ever grace the screen and stage." Naturally, his numerous fans across the globe came together to mourn one of Hollywood's most iconic figures in short order.
Getting his start at the movies via "Where's Poppa?" back in 1970, Sorvino would embark on an impressive cinematic career. Arguably his most recognizable role came in 1990's "Goodfellas," where he played the imposing mobster Paulie Cicero, though he's known for such productions as "Dick Tracy" and "Romeo + Juliet." too. He also jumped to television consistently throughout his over five decades in the acting game. "Law & Order," "That's Life," and more added him to the cast list, and such projects were better for it. 
After attaching his name to so many films and television shows, Paul Sorvino became beloved by his fans as well as his colleagues. Several of his fellow entertainers — including his daughter, Mira — have come together to bid him farewell and honor his memory.
Stars from across the entertainment world used social media to honor Paul Sorvino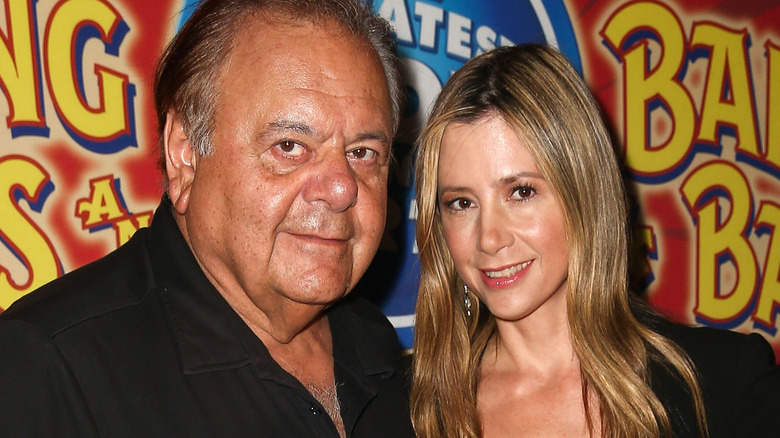 Imeh Akpanudosen/Getty Images
Shortly after Paul Sorvino's passing, Mira Sorvino took to Twitter to pay tribute to her late father — who she lovingly credited during her 1996 Oscar acceptance speech. "My father the great Paul Sorvino has passed. My heart is rent asunder- a life of love and joy and wisdom with him is over. He was the most wonderful father. I love him so much. I'm sending you love in the stars Dad as you ascend," the "Shining Vale" star wrote, leading countless fans in the replies to offer her their condolences and share their fond memories of her dad's work and their interactions with him.
With Sorvino's death occurring so close to those of fellow entertainment icons Ray Liotta (also of "Goodfellas" fame) and James Caan, musician Diane Warren made a social media post honoring the memory of all three. "Ray Liotta,James Caan and now Paul Sorvino, we can be pretty sure there's a badass Goodfellas/Godfather mashup movie being made in Heaven right now," she tweeted, while "Karate Kid" and "Cobra Kai" star Ralph Macchio added, "#RIP to a one of the truest and honest actors I had had the pleasure of working with and getting to know," in a post of his own.
Several other names, including Marg Helgenberger and Jason Alexander, used Twitter to honor Paul Sorvino, further proving just how big of an impact he left on those around him. By fans and actors alike, he will be sorely missed.