In Paul Sorvino's Career, One Role Stands Above The Rest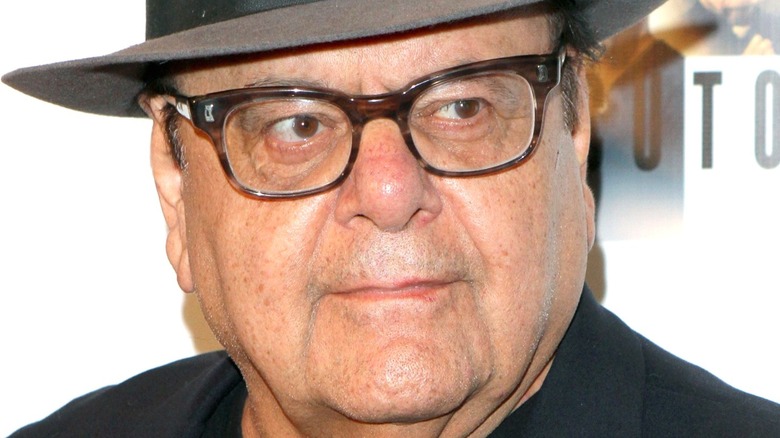 Matthew Simmons/Getty
Paul Sorvino has one of those iconic looks that creates an impeccable aura of authority, which has often allowed him to leave a big impression onscreen. With this in mind, his recent passing on July 24 at the age of 83 has invoked memories of some of his greatest roles. News of Sorvino's death was confirmed by his publicist to the Associated Press. The AP notes the actor passed away from natural causes at the Mayo Clinic in Jacksonville, Florida. According to IMDb, Sorvino has over 180 onscreen credits, which include movies like "Nixon," "Dick Tracy," "Romeo + Juliet," and "The Rocketeer," the latter of which sees him deliver the line, "I may not make an honest buck, but I am 100% American, and I don't work for no two-bit Nazi."
Besides film, Sorvino also appeared on several popular TV shows like "Murder She Wrote," "Star Trek: The Next Generation," "That's Life," "The Goldbergs," "Law & Order," and "Criminal Minds: Beyond Borders." Over the years, the actor has played gangsters, law enforcement agents, and, in one instance, a grandparent. Sorvino's career is varied and colorful, and his presence is undeniable in any and every role he undertook. But, admittedly, there is one role in Sorvino's stories career that we will remember him best for. 
Sorvino's performance in Goodfellas will stand the test of time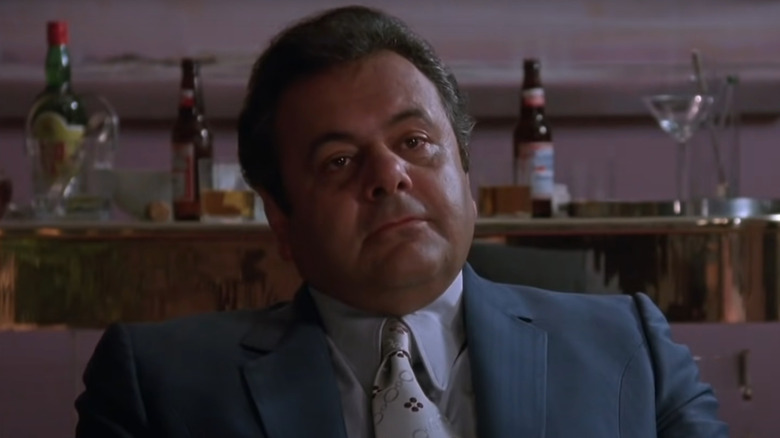 Warner Bros.
Perhaps Paul Sorvino's greatest success, and most recognized performance, is playing Paulie Cicero in the 1990 film "Goodfellas." The Martin Scorsese-directed feature follows Henry Hill (Ray Liotta) and chronicles his life in organized crime. One of his first contacts in his burgeoning criminal efforts is local mob boss Paulie Cicero (Sorvino). At first, their interactions are amiable, but as Hill becomes more brash, impulsive, and ambitious, the two no longer see eye-to-eye. Eventually, Cicero and Hill fall out as Hill sinks deeper into his addiction to narcotics, despite Cicero's efforts to help him stay clean. Hill soon realizes he has made many enemies in his criminal career and becomes an informant by the end of the movie. This turn results in the arrest of Cicero and Hill's placement into the Witness Protection Agency. "Goodfellas" currently has a 96% critic score on Rotten Tomatoes, and it was placed in the Library of Congress Film Registry in 2000 as a culturally-significant work.
Revealing that he almost had quit his role on "Goodfellas" to NY Daily News on the 25th anniversary of "Goodfellas," Sorvino said, "I was really lost, what do you do, I called my agent up and said, 'Get me out!' Then I was going to fix my tie and I saw this guy (in the mirror), and it scared the hell out of me. That's the guy!" It's lucky for us that Sorvino stuck with his "Goodfellas" part because it provided viewers with a critically acclaimed gangster movie, and an impressive display of his acting talents that have been deemed worthy of eternal preservation by the Library of Congress.