Some Big Bang Theory Fans Are Still Scratching Their Heads Over This Howard Detail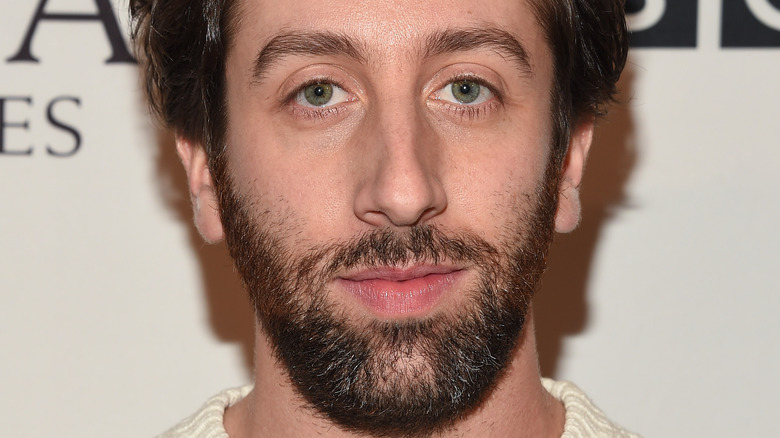 DFree/Shutterstock
No matter how continually problematic and insensitive Howard Wolowitz (Simon Helberg) gets, "The Big Bang Theory" fans mostly agree on the fact that he had a very rough and devastating childhood. Although he jokes about it at times, or sometimes even uses it as a pawn to get his way, Howard's dad walking out on their family when Howard was only 11 years old understandably left a last impact on the young scientist. 
While the effects of this incident are visible here and there throughout the series, "The Big Bang Theory" never clarifies the precise circumstances and reasons for his father's departure. In fact, for much of the series, all that is known about Sam Wolowitz is that he settled and started a new family elsewhere after he left Howard and his mother (Carol Ann Susi). The biggest reveal in this storyline comes in Season 8, Episode 20 ("The Fortification Implementation"), when Howard's half-brother Joshua Wolowitz (Matt Bennett) comes to visit him.
The hit CBS comedy also cryptically teases a few details about Howard's father in Season 6, Episode 19 ("The Closet Reconfiguration"). While arranging the closet at Howard's home, Sheldon comes across a letter that Howard's father sent his son when he was 18. As it turns out, Howard had never even opened the letter, and although he was curious, he did not want to read it. In somewhat of a compromise, his friends decide to each tell him their version of what is in the letter, only one of which is true. Understandably, fans on Reddit have been trading speculation as to which rendition might be the true contents of the letter.
Fans on Reddit have interesting theories about what exactly was in the letter from Howard's father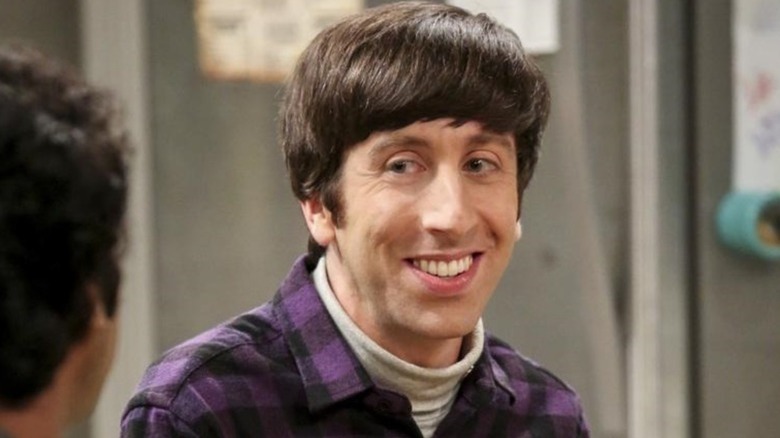 CBS
Out of all the versions of the letter from Howard's dad that the group of friends present him, Sheldon's was the most obvious lie, since he just narrated the plot of the 1985 American adventure comedy film "Goonies." However, the versions that Leonard (Johnny Galecki), Amy (Mayim Bialik), Bernadette (Melissa Rauch), and Raj (Kunal Nayyar) present all seem to be likely contents of the letter. 
A post on the r/bigbangtheory subreddit began a discussion thread to try and figure out which one was the real version, and a lot of interesting theories came forward in the comments. A comment by u/CarnalOrganicAnagram points out that Amy's version is most likely the real one: "The others said it as if it was made up, but [Amy] said it like she was telling him." According to Amy, in the letter, Howard's father said that he attended his son's high school graduation, and he cried because he was so proud of him. Given how her version is very different from the other ones, and given Sheldon's attempt to cover it up immediately after, it seems this comment is actually on to something.
However, u/Actual-Sprinkles-424 also presented an interesting hypothesis. This user suggested that it is possible that they were all telling the truth, except Sheldon. Another reply chimed in, clarifying that it might be the case that they had all narrated parts of the letter (except Sheldon), making them all true, despite Leonard saying, "One of them is" at the end.
What do the actors have to say about this pivotal moment of Howard's story arc?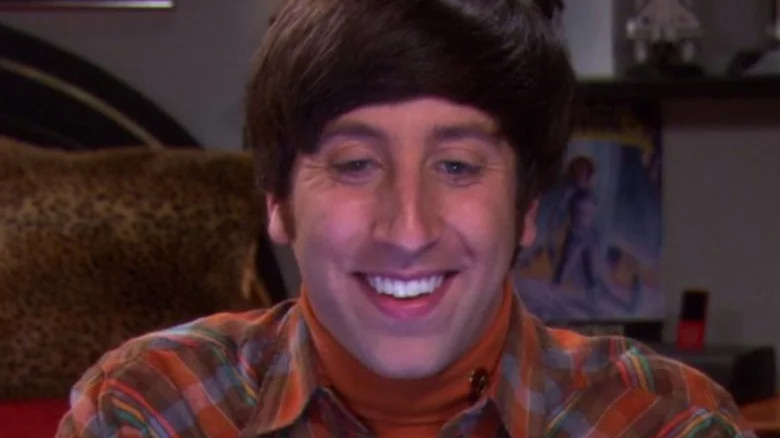 CBS
This was obviously an enormously significant moment for the character of Howard Wolowitz, but it was also a defining moment of the brotherhood that exists between the band of lovable geek scientists on the show. 
Before the show's PaleyFest panel in 2013, Johnny Galecki talked about this moment with TVLine: "The episode, at its crux, is really about the group's friendship and figuring out how to support Howard. It's a beautiful episode, actually ... The writers are much more comfortable infusing things with a bit more heart and sentimentality at times." 
Melissa Rauch also talked about how well the episode was written. "What's so beautiful about their relationship is it really feels like a real marriage, and when something happens to your spouse, it very much feels like it's happening to you. That's what's happening in this episode — her heart is breaking for what Howard's going through," Rauch said.