Deathstroke Returns In New Arrow Trailer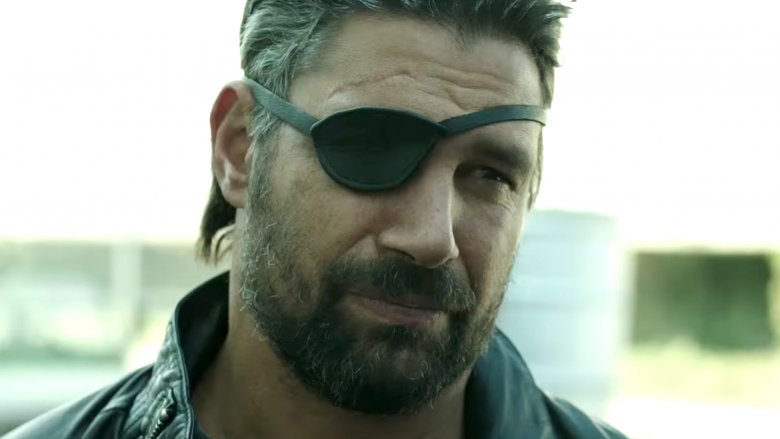 Contain spoilers for Arrow season 6
As Oliver points out in a new trailer for Arrow, Deathstroke is not a man you want to make angry. But it looks like it's too late for that.
Manu Bennett is back as the iconic DC character whose real name is Slade Wilson in season 6, and he's driven by the love for his son. After a long absence, Deathstroke showed up in the final two episodes of season 5 when Oliver (Stephen Amell) asked him to help stop Prometheus. In exchange, Oliver promised to help find Slade's son, Joe (Liam Hall).
In the season 6 premiere, Slade told Oliver that he had found Joe and that he was leaving Star City to get him. The promo for "Deathstroke Returns" reveals that the pair team up on the mission, although the situation is definitely complicated.
Meanwhile, the character of Deathstroke could soon blow up in a big way. Joe Manganiello (True Blood) was cast as the character for the upcoming Batman solo movie back when Ben Affleck was directing. But after Affleck stepped down, Matt Reeves (War for the Planet of the Apes) took over and reportedly scrapped Affleck's script. Now there's a chance Manganiello will play Deathstroke in a movie focused solely on the character.
But for now, Bennett is the only Deathstroke out there, and we'll see more of him in Arrow's "Deathstroke Returns" when it hits the CW on Nov. 9.