Deathstroke Solo Movie With Joe Manganiello Reportedly In The Works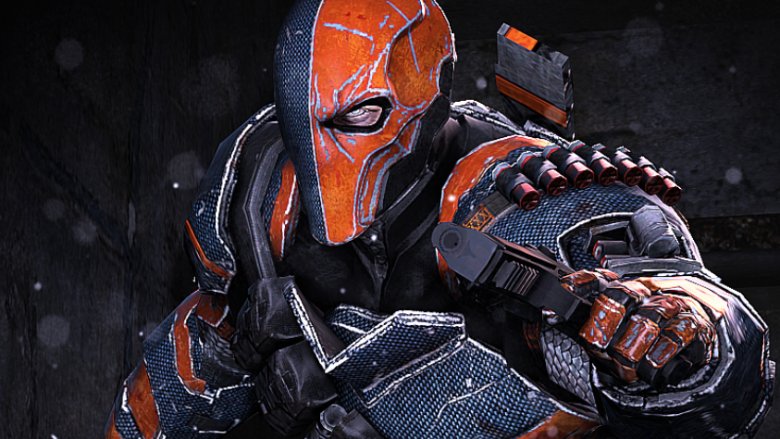 DC Comics
Deathstroke may still have a future in the DCEU, but it may not happen the way we thought.
The Wrap reports that Gareth Evans (The Raid) is in early discussions to write and direct a Deathstroke solo movie with Joe Manganiello (True Blood) attached to star.
Manganiello was cast as the DC villain for the upcoming Batman standalone film, but that was back when Ben Affleck was set to write and direct. Affleck even shared footage of Manganiello as the character. But when Affleck stepped down, Matt Reeves (War for the Planet of the Apes) took over, and it wasn't immediately clear if Deathstroke would still be in the picture. Reeves reportedly scrapped Affleck's script and started from scratch.
Of course, plans for a solo movie could indicate that Manganiello and Deathstroke won't really factor into the Batman movie. Either that, or the villain will be such a big deal that he's getting a spinoff. But the former seems a little more likely. 
Created by Marv Wolfman and George Perez, Deathstroke is a mercenary and an assassin who first appeared in The New Teen Titans back in 1980. The character also appears on Arrow, played by Manu Bennett.
We'll keep you posted as more details emerge.