The Sci-Fi Horror Musical You Likely Forgot Paul Sorvino Filmed With Paris Hilton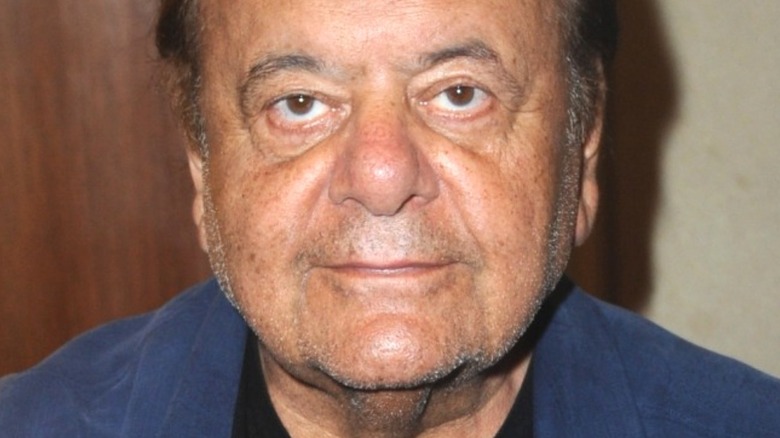 Albert L. Ortega/Getty
Paul Sorvino died at the age of 83 on July 25, 2022. He leaves behind him a wealth of memorable roles, among them Paul Cicero in the crime epic "Goodfellas," Henry Kissinger in Oliver Stone's "Nixon," and Fulgencio Capulet in "Romeo + Juliet." Per IMDb, he passed away with 172 credits to his name, stretching from 1970's "Where's Poppa?" to a series of unreleased projects which will likely take his legacy all the way into 2023 and beyond. And while he may have made an impressive impression in multiple big-screen roles, he also managed to carve out a name for himself in smaller films with smaller budgets. Recently, he had appeared in independent releases such as "The Birthday Cake," "Most Guys Are Losers" and "Bad Impulse." 
He even dabbled in cult cinema. One particularly beloved film provided Sorvino with the opportunity to show off both his singing and acting chops in the midst of a dystopian setting, with large splashes of stage blood. And among his co-stars was a certain entrepreneur, actress, and reality star named Paris Hilton. 
Sorvino was Rotti Largo in Repo! The Genetic Opera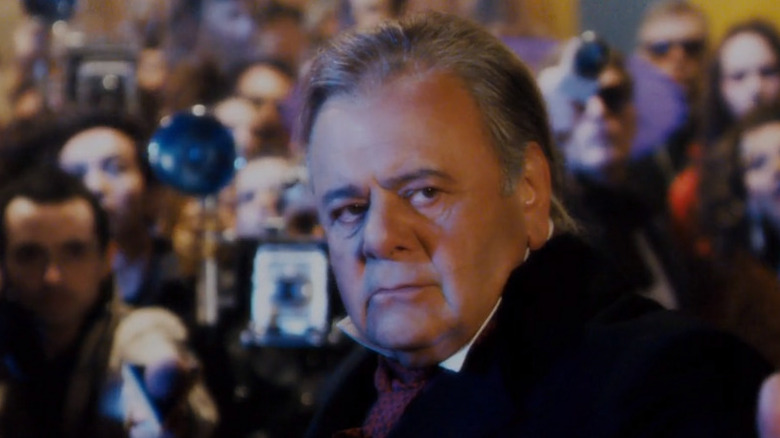 Lionsgate/Pluto TV
"Repo! The Genetic Opera" is a film that has gained a cult following since its 2008 release. Combining the drama of an opera with heavy worldbuilding, horror-heavy gore, a coming of age story and complex family dramatics, it's quite the unusual viewing experience. 
In the film, Sorvino portrays the wicked Rotti Largo, head of a biotech firm called GeneCo. GeneCo leases organs to consumers in the wake of an organ failure epidemic. If they can't pay their bills off in time, then they will be subject to Largo's Repo Men. And they will do anything to get those organs back. Rotti has three children, one of whom — the Zydrate-addicted plastic surgery lover Amber Sweet — is played by heiress Hilton. The story of the Largo family and their dramatic excesses and addictions weave through and around that of Shiloh Wallace (Alexa Vega) a teenager in revolt who wants to escape the cloistered lifestyle mandated by her illness and her father, Nathan (Anthony Stewart Head). When Shiloh escapes the safety of her home searching for answers and freedom, she learns several shocking truths about herself, her saintly late mother, and her father's real occupation.
Sorvino got to stretch his pipes during the film in an unforgettable way: Yes, that's really him singing during numbers such as "Happiness is a Warm Scalpel" and "At the Opera Tonight," and Sorvino, per the DVD extra "A Villain of Operatic Proportions" (via YouTube) was a trained opera singer. Sorvino subsequently appeared in two more films by Terrance Zdunich — "The Devil's Carnival" and its sequel, "Alleluia! The Devil's Carnival."