Norman Reedus Weighs In On Those Big Ghost Rider Rumors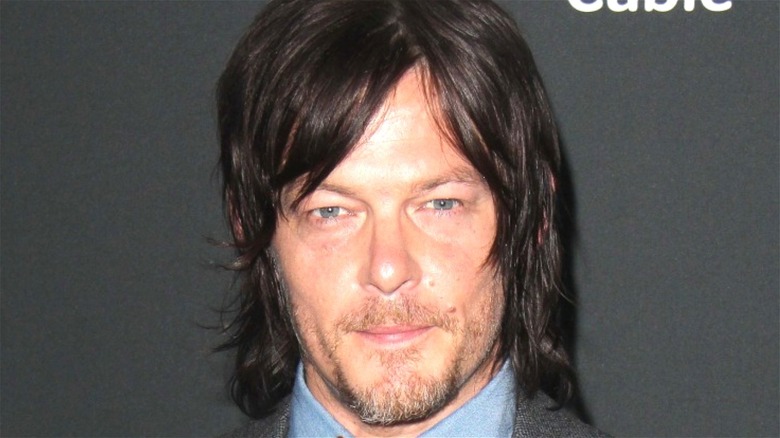 s_bukley/Shutterstock
Rumors have swirled lately about "The Walking Dead" star Norman Reedus possibly joining the MCU as Marvel's iconic Ghost Rider character. But what does the actor, himself, have to say about it?  
Reedus, now in his eleventh and final season of "TWD," has been making the interview rounds as of late in preparation for the show's upcoming return on February 20, 2022, and of course one of the biggest questions that continues to come up is what Reedus has planned for his future. "I don't know," he told ComicBook.com during one recent sit-down. "I do not have an answer for you." 
It's been quite a while now that Reedus has been at the center of Ghost Rider speculation and fan-casting, which is something he both recognizes and appreciates. "There's been a lot of talk over the last couple years," he explained. But what does Reedus really think and hope will happen?
Reedus has 'fingers crossed' for Ghost Rider casting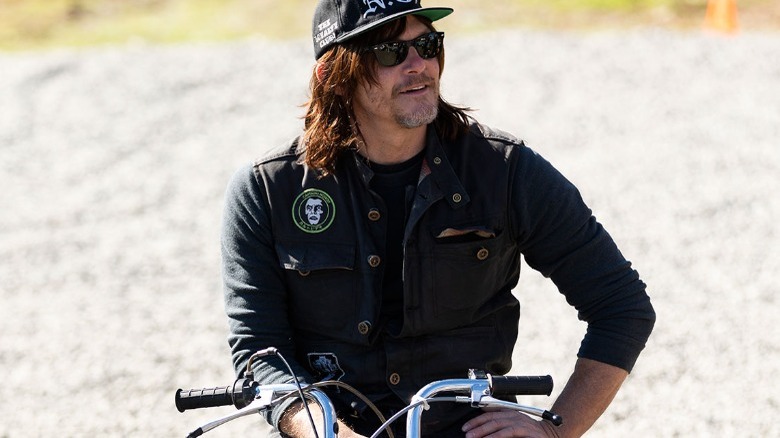 AMC
According to "The Boondock Saints" star, he would love nothing more than to get an opportunity to play Ghost Rider on the big screen or in some other medium. "Fingers crossed," he told ComicBook.com. In an interview with Insider, Reedus said: "Light a candle." 
It appears that the avid motorcycle lover is most definitely looking to toss himself into the Marvel Cinematic Universe, but whether Reedus actually gets cast is a whole different story. His "Walking Dead" showrunners Angela Kang and Scott Gimple have already offered up their shows of support, claiming he'd be a perfect fit. "Just saying... Norman Reedus as Ghost Rider WOULD be rad," tweeted Kang in December 2021. Gimple later replied with a clip showing Reedus killing some walkers, adding: "He already does A+ chain work." 
One of the first times that Reedus voiced his desire to play Johnny Blaze was in 2018 during the Walker Stalker Con "An Evening with Norman & Jeffrey" event. Asked what Marvel hero he'd like to portray if ever given the chance, Reedus said: "Ghost Rider would be fun." Only time will tell.