Why Some Anime Fans Think Spirited Away Is The Best Animated Film Of All Time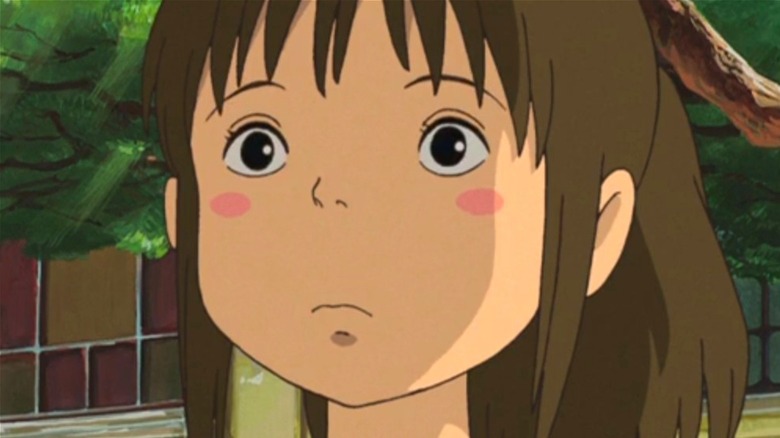 Toho
Legendary animator and Studio Ghibli co-founder Hayao Miyazaki has been making animated films for forty years, and even with how far we've come with CGI and technological advancements, his films still stand as the benchmark for success. His films are consistently listed in best of animations lists, and it's not uncommon to hear the words "masterful" and "brilliant" casually tossed around when discussing his animations. Even Miyazaki's "worst" film still has a 91% Tomatometer rating on Rotten Tomatoes.
John Lasseter, the one-time chief creative officer at Pixar and Walt Disney Animation Studios and current head of Skydance Animation, has always been very blunt and upfront about the impact Miyazaki's work has had on him personally and professionally. While talking about Miyazaki at the 2014 Tokyo International Film Festival, Lasseter recalled the feeling upon seeing clips of Miyazaki's first feature film, "The Castle of Cagliostro." "I was absolutely blown away," Lasseter said. "It had a very strong effect on me because I felt that this was the first animated feature film I had seen that had a vision to entertain for all ages. It made me feel that I was not alone in the world." He added: "It filled my soul with a drive that said 'this is what I want to create."
With Miyazaki recently coming out of retirement to make another film, fans have begun to talk about his previous films and why they think "Spirited Away" is the best animated film of all time.
A Reddit thread debating Spirited Away's place as best animated film received 2000 comments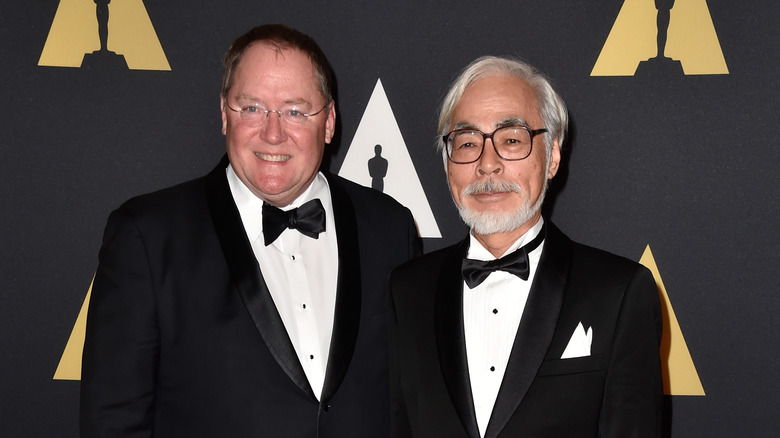 Frazer Harrison/Getty Images
When u/Sumit316 started the thread on Reddit titled: "20 years of a Hayao Miyazaki masterpiece: Why 'Spirited Away' is the greatest animated film of all time," they probably had no idea that it would elicit more than 2000 comments. The thread set off a wave of nostalgia and conversation about Hayao Miyazaki's films and why — or why not — "Spirited Away" tops the list of best animated films. In a comment that was upvoted more than 5000 times, u/SilentRansom described it as having "such a specific feeling of happy sad nostalgia. There are other films who touch it, but spirited away bathed in that feeling."
Part of the reason "Spirited Away" is so beloved is because of its theme of an ordinary girl becoming the heroine. Miyazaki got the idea for the plot of "Spirited Away" visiting with some of the 10-year-old girls at his mountain cabin, telling Animage Magazine in a 2001 interview that "...it's not a story in which the characters grow up, but a story in which they draw on something already inside them, brought out by the particular circumstances... I wanted to tell such a story in this movie. I want my young friends to live like that, and I think they, too, have such a wish."
While Studio Ghibli and Disney started a partnership in 1996, it wasn't until John Lasseter got involved in "Spirited Away's" distribution and promotion that the film really got noticed. Disney even took out a full-page ad in "Variety," which definitely helped bring it to the forefront of the Motion Picture Academy and helped it win the Academy Award for Best Animated Feature.