Is This The Worst Hayao Miyazaki Movie Of All Time?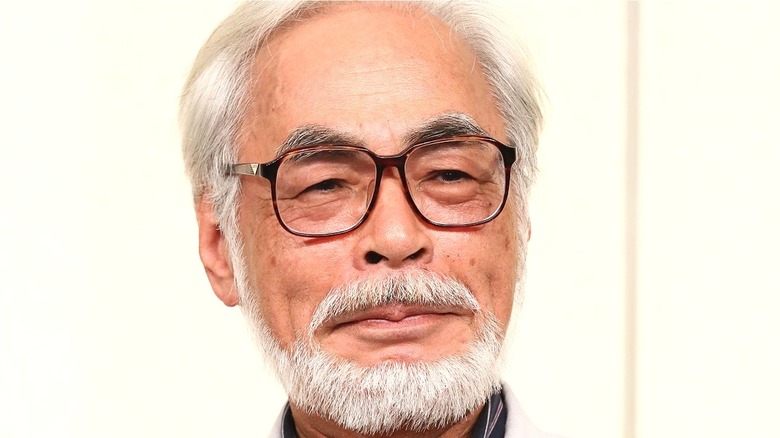 Ken Ishii/Getty
Hayao Miyazaki is perhaps one of the most celebrated animated filmmakers of all time. "Spirited Away," which was released in 2001 to critical acclaim, won the 2003 Academy Award for best animated feature (via IMDb), becoming the first — and still only — hand-drawn non-English-language film to ever win in this category, although 2004's "Howl's Moving Castle" and 2013's "The Wind Rises" have also been nominated.
Miyazaki's films often focus on themes related to nature and pacifism and are frequently cited as ahead of their time for their more forward-thinking, feminist-positive portrayals of women (via The Atlantic). However, no filmmaker is without low points in their repertoire. Some films simply do not connect with audiences on the same level as others. While none of the films Miyazaki has directed have scored particularly low with critics or his fans, there is one that could potentially be argued to be his worst.
Ponyo is slightly worse than other Hayao Miyazaki-directed films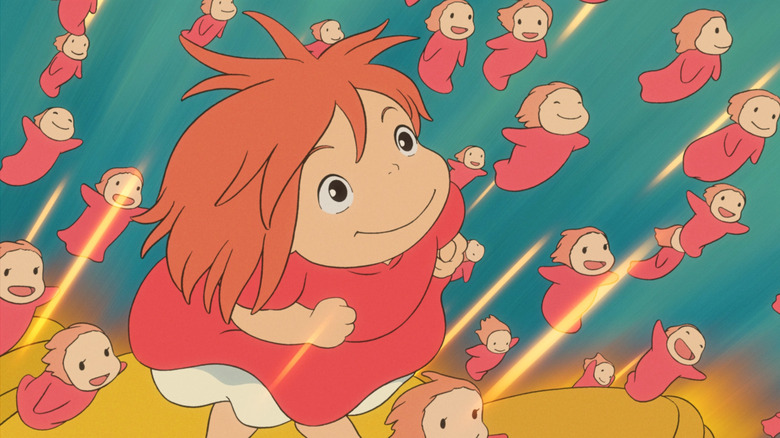 Toho
Most of Hayao Miyazaki's films have scored particularly high with critics and filmmakers, but if one were to pick his worst based solely on fan reaction, it seems as if "Ponyo" and "Lupin III: The Castle of Cagliostro" would narrowly edge out the others for this particular distinction. Over on IMDb, "Ponyo" and "Lupin III: The Castle of Cagliostro" both have a 7.6 user score, which is slightly lower than the 7.7 that "Porco Rosso" has on the site.
"Ponyo" was very well-received when it came out, garnering a 91% on Rotten Tomatoes. "Lupin III: The Castle of Cagliostro," on the other hand, has a 95% rating and was also beloved at the time of its release. The latter film, however, also has a higher audience score on the site. It's also important to note that, while they share the same user score on IMDb, "Ponyo" has over 130,000 user scores while "Lupin III: The Castle of Cagliostro" has just around 30,000. Taking these factors into consideration, it seems as if "Ponyo" just barely takes the crown for worst Miyazaki film.
Really, though, at the end of the day, it's hard to pick a "worst" film when it comes to someone with the body of work that Miyazaki has. A 7.6 rating on IMDb is still very high, and "Ponyo" is still mostly well-received among the director's fan base.