The Walking Dead's Greg Nicotero Was Absolutely Terrified Of Directing This Episode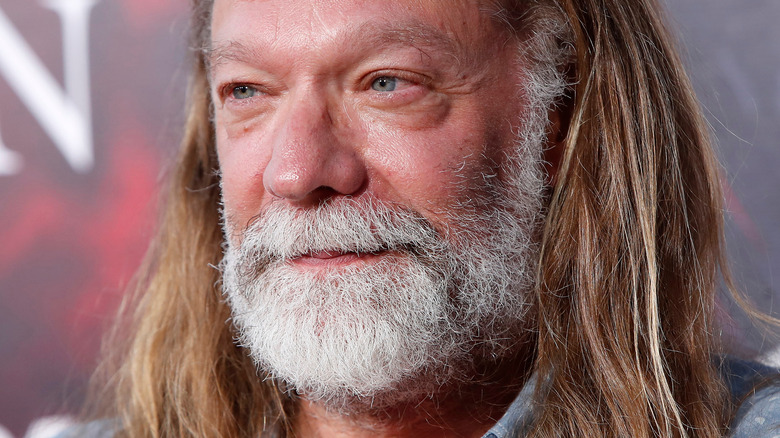 Kathy Hutchins/Shutterstock
Greg Nicotero is a legend in the world of special effects makeup with over 35 years in the business and numerous accolades, including Emmy Awards for 2000's "Dune," 2010's "The Pacific," and two for "The Walking Dead" (via IMDb). He met Howard Berger in 1985 while they were both working on George Romero's "Day of the Dead" and In 1988, they started the KNB EFX Group Inc. with Robert Kurtzman, who left the group in 2003. With being involved with everything from "Creepshow 2" to "Hostel," he's always had a love of the horror genre and was thrilled about "The Walking Dead."
"The show has meant the world to me," he said in an interview with AMC.com. "I was fortunate enough to be involved probably a year before the show was ever even greenlit. I read the first draft of the script. I read the comic book too." Later, after directing some short films and shooting second unit zombie footage for "The Walking Dead," Frank Darabont approached Nicotero about directing full episodes for the show. While Nicotero is a master of special effects, he admitted at San Diego Comic-Con that he was terrified.
Nicotero didn't tell anyone how scared he was to direct his first episode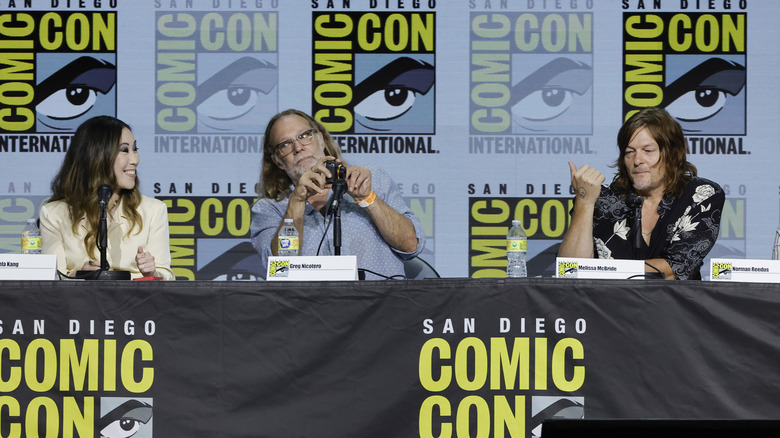 Kevin Winter/Getty Images
During the 2022 San Diego Comic-Con panel for "The Walking Dead," moderator Scott Gimple asked Greg Nicotero how his approach to directing changed throughout the show, and he said: "When I directed my first episode, which was Jeff DeMunn getting killed, that was the first hour of television I had ever directed. Spoiler. And I didn't tell anyone — except maybe Andy [Lincoln] — that I was literally scared ****less, I was terrified because I'd never done it before" (via Films That Rock).
Nicotero's first episode he directed was Season 2, Episode 11 ("Judge, Jury, Executioner"), and while he may have been nervous, the episode is highly rated among "The Walking Dead" fans, with 35% of the 11,000 IMDb users who voted giving it a 10/10 (via IMDb). One reviewer wrote that "Judge, Jury, Executioner" is one of the tightest, most exciting and most emotionally investable episode of Season 2 for me and one of all of the above for the show."
Since that first episode, Nicotero has gone on to direct 36 episodes of "The Walking Dead," including the series finale. Next up for Nicotero is directing and executive producing "The Walking Dead" film, and a film about the making of "Night Of The Living Dead."