Star Trek: Picard's Season 3 Trailer Sizzles With The Next Generation Favorites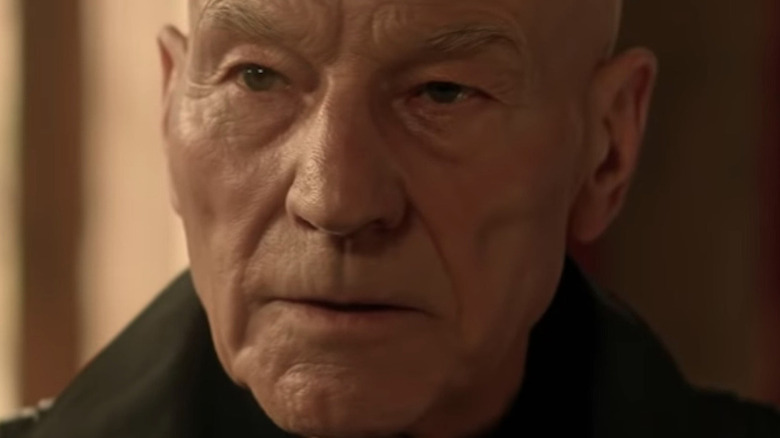 Paramount+
The "Star Trek" universe is thriving at the moment. On the cinematic front, "Star Trek 4" is currently in the works and will begin filming later this year. Elsewhere, series such as "Star Trek: Discovery," "Lower Decks," and "Prodigy" are boldly exploring different parts of the final frontier, across various time periods, with different crews at the helm. And then there's "Star Trek: Picard," which tells the story of the titular Starfleet admiral's late-career adventures following the events of "Star Trek: The Next Generation."
Unfortunately, all good things must come to an end. Season 3 of "Picard" will be the final outing for Jean-Luc Picard (Patrick Stewart) and his crew of scientific space explorers. It's never easy to say goodbye, but at least Picard will get to go out on his own terms — hopefully with a satisfying conclusion that doesn't cause arguments on internet message boards for the next few generations to come.
That said, "Star Trek" fans will be delighted to know that the beloved character's end-of-career adventures will be nostalgic affairs. The third season of "Picard" will see the admiral spend time with a few old friends, most of whom make an appearance in this brand-new teaser trailer.
The Picard Season 3 teaser features some familiar faces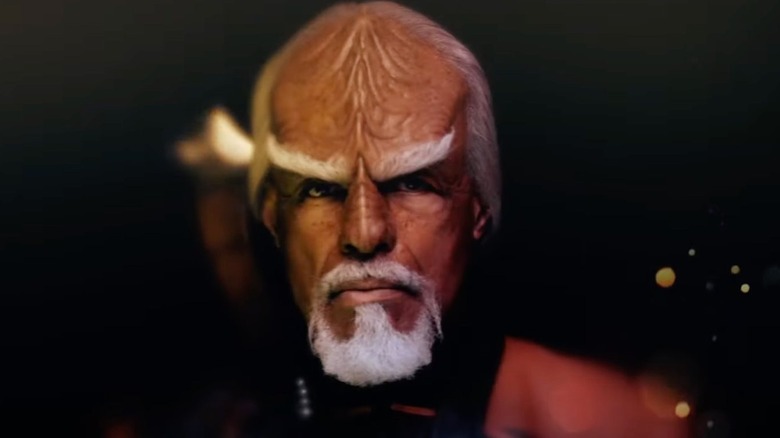 Paramount+
The third season of "Star Trek: Picard" promises to be an emotional adventure that gives a proper send-off to the admiral's allies from "TNG." And now that the final chapter is almost upon us, Paramount has ramped up the excitement courtesy of a teaser trailer, which the network unveiled at this year's San Diego Comic-Con (via Twitter).
The reel in question features appearances from William Riker (Jonathan Frakes), Deanna Troi (Marina Sirtis), Worf (Michael Dorn), Geordi La Forge (LeVar Burton), and Beverly Crusher (Gates McFadden), all of whom are given a moment to shine courtesy of some well-written dialogue. The trailer ends with an inspirational line from Picard, in which he promotes unity, faith, and positive sentiments: "As long as you and your crew remain steadfast... you are never without hope," he says.
Season 3 of Picard will also see Jeri Ryan and Michelle Hurd reprise their toles as Seven of Nine and Raffi Musiker, respectively. Elsewhere, Brent Spiner will be back in some capacity, but his character remains a mystery as of this writing.