Star Trek: Picard Season 3 - What We Know So Far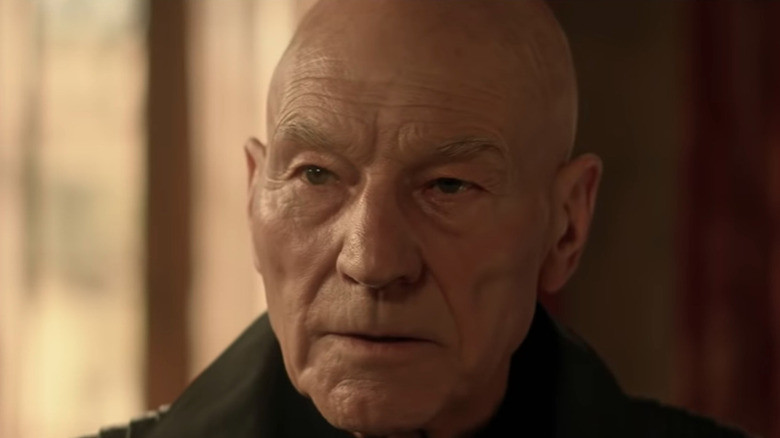 Paramount+
The second season of "Star Trek: Picard" gave fans some much-needed closure by wrapping up a number of longstanding storylines. For example, viewers found out why Seven of Nine never joined Starfleet following the events of "Star Trek: Voyager." Elsewhere, we learned more information about Picard's mother's death and said farewell to several characters. It was an emotional experience at times, and Season 3 will no doubt tug at the heartstrings as well.
That said, the finale of "Picard" Season 2 also left many questions unanswered. What exactly is Project Khan? Who will captain the Stargazer? Will Picard find love and live happily ever after? The third chapter will hopefully shed some light on these matters. However, while "Picard" Season 3 remains shrouded in mystery at the time of this writing, the cast and crew have shared some information regarding their plans. Here's everything we know about the upcoming season of "Picard" so far.
Who's in the cast of Picard Season 3?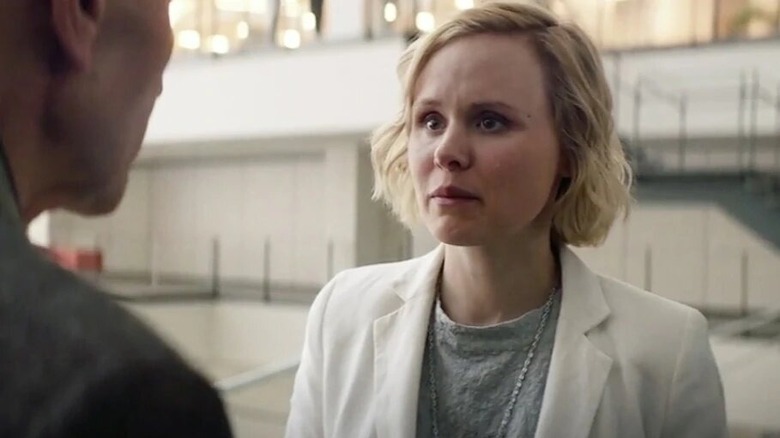 Paramount+
"Picard" Season 3 will see some blasts from the past return to the "Star Trek" franchise. Earlier this year, the Star Trek on Paramount+ Twitter account released a teaser confirming the returns of Jonathan Frakes, Marina Sirtis, Brent Spiner, Michael Dorn, LeVar Burton, and Gates McFadden, all of whom will play their respective "Star Trek: The Next Generation" characters. Some of these performers have appeared on "Picard" in the past, but the new season will give each of them a proper send-off.
Don't expect any of them to be relegated to cameos, either. Patrick Stewart told Entertainment Weekly that the returnees will be given meaningful roles in Season 3. "It's not just a reunion. Everybody has a function, and that's really all I'm allowed to say, because what's coming up in Season 3 I think is very exciting. And, of course, a lot of it will involve the way that the characters we've known for so long have evolved."
Sadly, some of the series' stalwarts will not return for more adventures. While speaking to Movieweb, Alison Pill, who plays Agnes Jurati, confirmed that her time on the show is over. "I wasn't a part of Season 3, so I don't have much to say about it in terms of spoilers. I will get to watch along with everybody else."
Will Picard end after Season 3?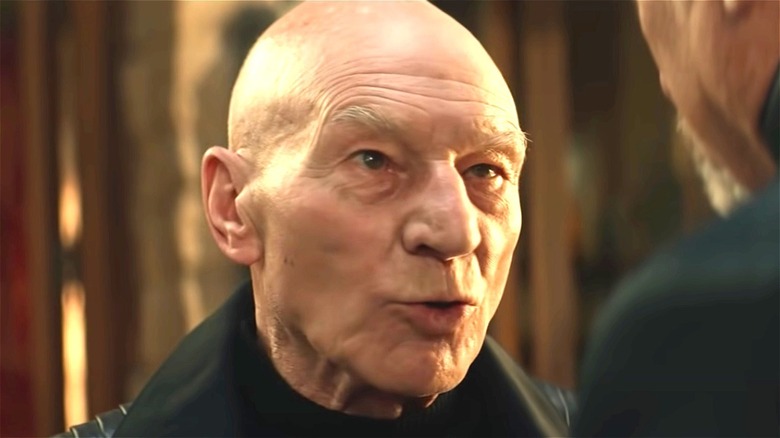 Paramount+
According to Patrick Stewart, the third season of "Picard" will be the final installment of the sci-fi series. But that was the plan from the get-go. "My idea always was that three seasons were what we really needed to tell what was left of Jean-Luc Picard's life and what had become of him," Stewart told Entertainment Weekly. "It seems perfect because it has all the years that have passed to look at." 
Stewart seems content to say goodbye to the beloved character once and for all. Of course, some of his colleagues have a different point of view in regard to the future of "Picard." Producer Akiva Goldsman recently told TrekMovie that he's open to returning for a fourth season, but only if Patrick Stewart, CBS, and the "Star Trek" fan base wanted it to happen. Never say never, but one shouldn't get their hopes up either.
For now, "Picard" remains a three-season project, and fans can look forward to the final chapter hitting screens in 2023 (via Radio Times).