Star Trek: Picard Season 3 - What We Know So Far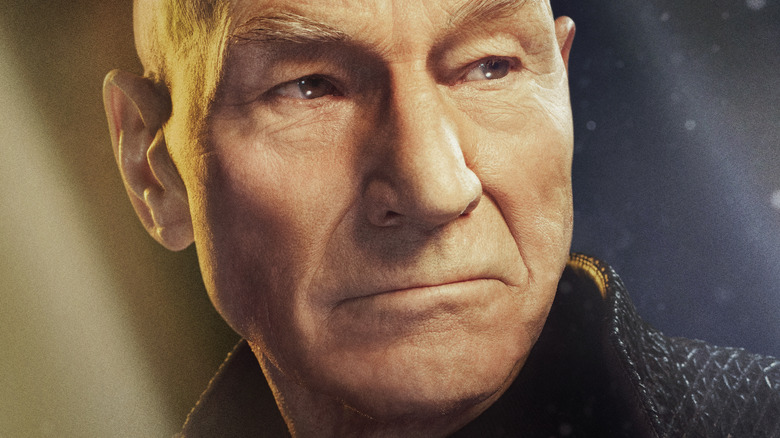 Joe Pugliese/Paramount+
We may receive a commission on purchases made from links.
The second season of "Star Trek: Picard" gave fans some much-needed closure by wrapping up a number of longstanding storylines. For example, viewers found out why Seven of Nine never joined Starfleet following the events of "Star Trek: Voyager." Elsewhere, we learned more information about Picard's mother's death and said farewell to several characters. It was an emotional experience at times, and Season 3 will no doubt tug at the heartstrings as well.
That said, the finale of "Picard" Season 2 also left many questions unanswered, such as the nature of Project Khan and whether or not Picard will find love and live happily ever after. The third chapter of the series — which will also be its last — will hopefully shed some light on these matters. On that note, we can also shed quite a bit of light on who's joining the cast for Season 3, who's working behind the scenes, and what storylines might play out in the final few episodes. Here's everything we know so far about the third season of "Picard."
When will Picard Season 3 be released?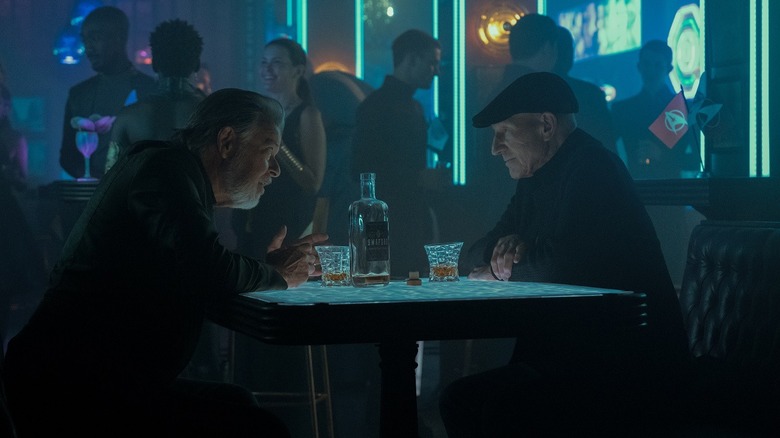 Trae Paatton/Paramount+
"Picard" Season 2 premiered in March 2022 and concluded its run in May of that year. But fear not, Trekkers. We don't have to wait very long to see what happens next for ol' Jean-Luc. The third and final season of "Picard" will hit Paramount+ on February 16, 2023, where it will run for 10 episodes, with each one airing on a Thursday. (If you happen to live in the U.K., you can check out "Picard" Season 3 on Amazon Prime Video.)
What is the plot of Picard Season 3?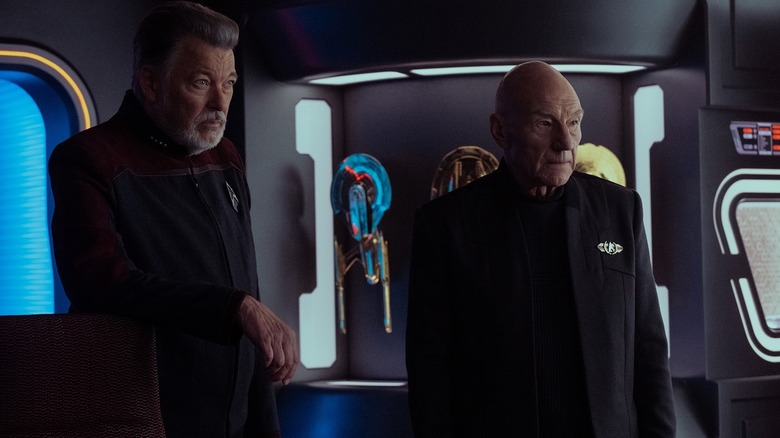 Trae Paatton/Paramount+
After receiving a distress call from Beverly Crusher, asking for help, Jean-Luc Picard springs into action. Of course, if he's going to help his old flame, he'll need to get his "Next Generation" crew together, such as William T. Riker, Deanna Troi, Geordi La Forge, and a now pacifist Worf. Along with Commander Seven of Nine and Raffi Musiker, Picard sets out on a new adventure, but he quickly realizes he's up against a deadly foe — the revenge-obsessed Vadic, who's dedicated herself to bringing down the Federation and killing Jean-Luc.
This season will pick up in the 25th century, a couple of years after we last saw Picard in Season 2 (via Den of Geek). As for Beverly Crusher, she's no longer with Starfleet. Instead, she's working for a medical humanitarian group when she's forced to call Picard for help. Needless to say, this is going to stir up plenty of emotions as the two haven't seen each other in about 20 years. Picard himself will be in an interesting place, with showrunner Terry Matalas telling the "All Access 'Star Trek' podcast that he's "older and wiser and sort of in the latter years of his life. Looking back and trying to understand how to look forward and look for those things that are legacy, that are family, and the most important aspects of your life that aren't related to your job, essentially."
Of course, it won't all be emotional reminiscing. Picard's on a mission after all, and we'll get to see a lot of fun chemistry between Picard and Riker, with Matalas saying, "The season kicks off with Picard and Riker in a big way, in a kind of Butch and Sundance way. And that was something I felt was missing [in the first two seasons of 'Picard']." We also know that elements of "Deep Space Nine" and "Voyager" will factor into the series, such as the events surrounding the Dominion War (via TrekMovie.com).
Perhaps most importantly, "Picard" will see a passing of the torch, with the old generation of "Trek" heroes stepping back and the next generation of heroes stepping up. Of course, that doesn't mean it's the last of Picard and company. As Matalas explained to TrekMovie.com, "By the end of this ... you're going to say, 'Gosh, I really want to watch this legacy character.' I like an ending that promises more. ... It definitely could be a passing of the torch for more."
Who is starring in Picard Season 3?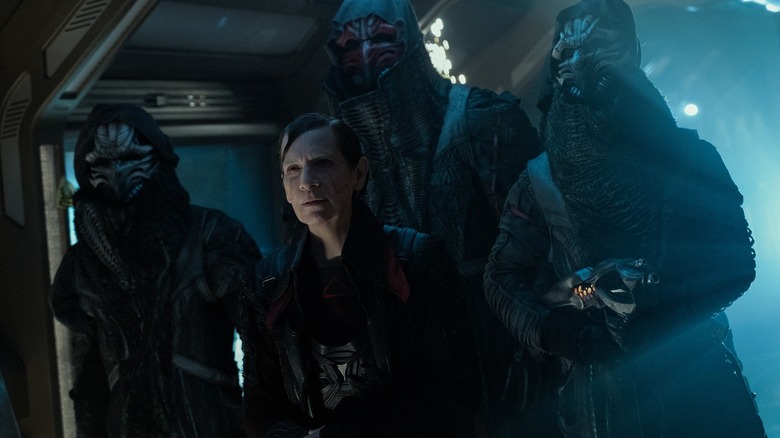 Trae Patton/Paramount+
When it comes to the cast, "Picard" is full of our "Next Generation" favorites. Patrick Stewart will be returning as the titular hero, and he'll be accompanied by Jonathan Frakes as William Riker and Marina Sirtis as Deanna Troi. However, they won't be the only "TNG" actors showing up for the final season of "Picard." Michael Dorn will be reprising his role as Worf, LeVar Burton will be playing Geordi LaForge, and Gates McFadden is coming back to the "Star Trek" franchise as Beverly Crusher.
On top of all that, Brent Spiner is also returning to the fold, only this time, he won't be playing a good guy. Instead of portraying the late, great Data, Spiner will be playing his evil twin, Lore. Daniel Davis will also be coming back as Professor James Moriarty, the hologram created by Geordi that gained sentience and became a big problem for the Enterprise crew. Jeri Ryan is also back as Seven of Nine, and Michelle Hurd will be reprising her part as Raffi Musiker. And making this whole thing a family affair, LeVar Burton's daughter, Mica Burton, will be playing Geordi's daughter, with Ashlei Sharpe Chestnut playing another one of Geordi's kids. Plus, newcomers Ed Speelers and Todd Staswhick are joining the series.
As for Season 3's new big bad, Amanda Plummer will be playing the part of Vadic, the vengeful captain of the Shrike. Plummer is perhaps most famous for her role as the pistol-toting Honey Bunny in "Pulp Fiction," and she's also appeared in projects like "The Hunger Games: Catching Fire," "Hannibal," and "Ratched." Speaking at SDCC 2022, show co-creator Alex Kurtzman explained that Vadic's character will be drawing from one of "Trek's" most notable villains. "One of the things we love most about 'Wrath of Khan,'" he said, "is the mind games between Kirk and Khan and the one-upmanship. And that has been, I think a real North Star for us this season in the villain that we created."
Who is the showrunner of Picard Season 3?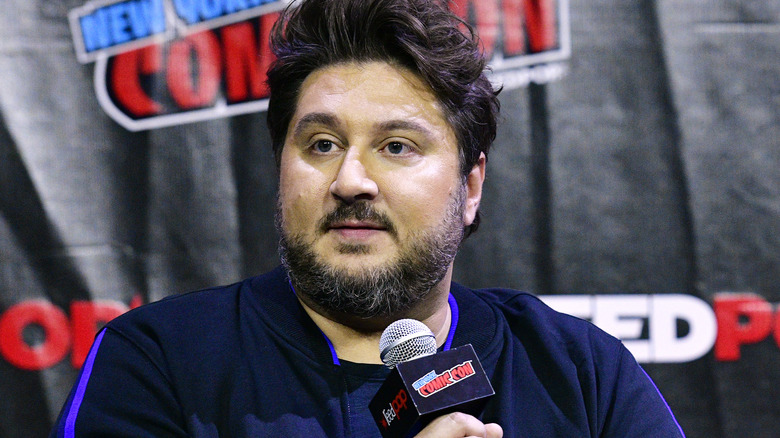 Eugene Gologursky/Getty Images
"Picard" has seen showrunners come and go over the course of its three seasons. Season 1 was helmed by show co-creator Michael Chabon, the Pulitzer Prize-winning novelist who wrote "The Amazing Adventures of Kavalier & Clay" and who's worked on projects like "Spider-Man 2" and Netflix's "Unbelievable." However, Chabon stepped down after Season 1, with show co-creator Akiva Goldsman and Terry Matalas stepping in to fill the void. After Season 2 wrapped up, the showrunning job fell squarely on Matalas' shoulders, with the solo "Picard" showrunner boldly leading the series towards its grand conclusion.
As you might expect, Matalas has quite a bit of "Star Trek" experience. In addition to his work on "Picard," he also served as a production assistant on "Star Trek: Voyager" and "Enterprise," and he also received two "story by" credits on the latter show. He also has showrunning experience outside the "Trek" universe, as he oversaw SyFy's "12 Monkeys." Speaking to Den of Geek, actor Gates McFadden had nothing but good things to say about Matalas, explaining, "He grew up watching ['TNG'], and he had a certain kind of respect for the characters who weren't captains. He really listened to all of our ideas, and we absolutely felt encouraged to talk about everything." Jonathan Frakes concurred, describing the showrunner as "a wonderful writer."
Who is directing Picard Season 3?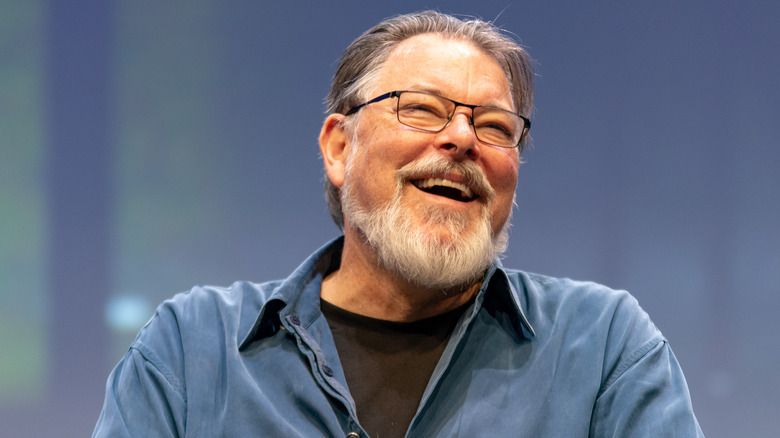 Markus Wissmann/Shutterstock
When it comes to its impeccable cast, "Picard" Season 3 isn't playing around. The same can be said about the people sitting behind the camera, as the final season boasts an impressive line-up of talent. Speaking with the "All Access 'Star Trek'" podcast, showrunner Terry Matalas revealed who would be calling the shots on each episode, saying the season would start off with two episodes directed by Doug Aarniokoski, who's helmed previous episodes of "Picard," along with "Star Trek: Discovery," "Blue Bloods," "The Flash," and "Arrow."
The following two episodes will be directed by a "Star Trek" stalwart — the incomparable Jonathan Frakes, best known for playing Riker in "The Next Generation." Frakes has done a ton of directing work before, having worked on previous episodes of "Picard," "Discovery," "Voyager," "Deep Space Nine," and "TNG," to say nothing of the movies "Star Trek: First Contact" and "Star Trek: Insurrection." After Frakes, you can expect episodes by Dan Liu — who's worked on "For All Mankind," "The Walking Dead," and "Fear the Walking Dead" — and Deborah Kampmeir — who's directed episodes of "Picard," "Discovery," "The Gilded Age," and the controversial movie "Hounddog."
Eventually, the whole thing will be finished by showrunner Terry Matalas, who directs the final two episodes — or what he calls "the last two-hour movie."
Is there a trailer for Picard Season 3?
When a trailer starts with Jean-Luc Picard declaring, "We fight or we die," you know the stakes are high. After that dramatic opening, we're reintroduced to all our old "Star Trek" fans — Picard, Riker, and Seven of Nine, among others. It initially seems like our heroes are in for a peaceful jaunt across the stars, similar to the beginning of "Wrath of Khan." But it looks like there will be plenty of explosions, firefights, and crash-landings across "Picard" Season 3 now that the sinister Vadic is on the loose and looking to wreak some serious havoc. "This is the end, my friend," a grave Riker tells his bald-headed comrade. But while the trailer gives an air of finality, it's not one of hopelessness. We see our old heroes unite with young allies in a battle for the greater good, ending with Picard giving his trademark "engage." Yep, we're getting shivers.
What else do we know about the third season of Picard?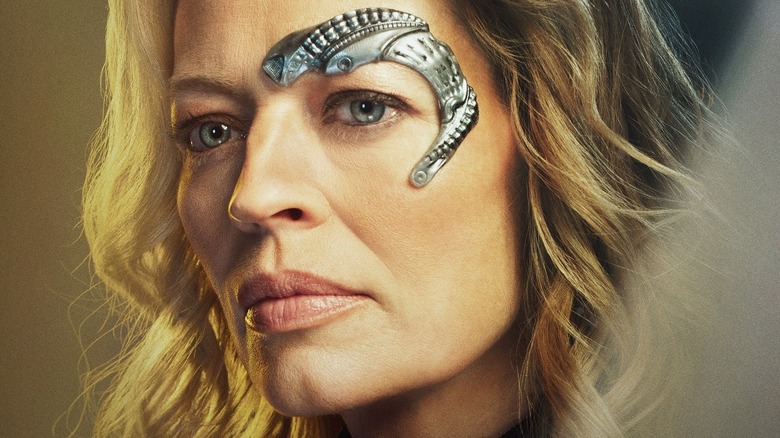 Joe Pugliese/Paramount+
Even though most of the main cast of "The Next Generation" will be appearing for "Picard," Patrick Stewart wants you to know this is more than just some sort of reunion special. "It is not a reunion sequel," Stewart told Den of Geek, "and this is one thing that I wanted to make clear. I didn't want the show to be just sentimental. ... What the writers and producers have done with 'Picard' is to create this different individual living in a different world than the one that we had been so familiar with in 'The Next Generation.'"
However, that doesn't mean there won't be even more callbacks to "Next Generation." Talking with TrekCore, showrunner Terry Matalas said that fans should keep an eye out for a nod to Denise Crosby's Tasha Yar. "I will say ... there is a nod to Tasha Yar in the season. You will see Tasha." On the sadder side of things, fans shouldn't expect to see the Enterprise-E, the ship that appeared in "Star Trek First Contact," "Insurrection," and "Nemesis." However, we will see the first live-action appearance of the Enterprise-F (via Den of Geek). Plus, Matalas has promised we'll see a Sovereign-class ship, telling TrekMovie, "We spend the most time on one ship this season that is not the Enterprise. That does not mean you won't get your Enterprise fixes that you're looking for."
The ship that we'll spend most of our time on is the U.S.S. Titan. On that note, fans have been wondering if Seven of Nine is the captain of the Titan. According to Matalas (via TrekMovie), while Seven of Nine is indeed a commander aboard the Titan, she isn't the captain. When asked who will be captaining the ship, his response was, "To be announced."
Will this be the last season of Picard?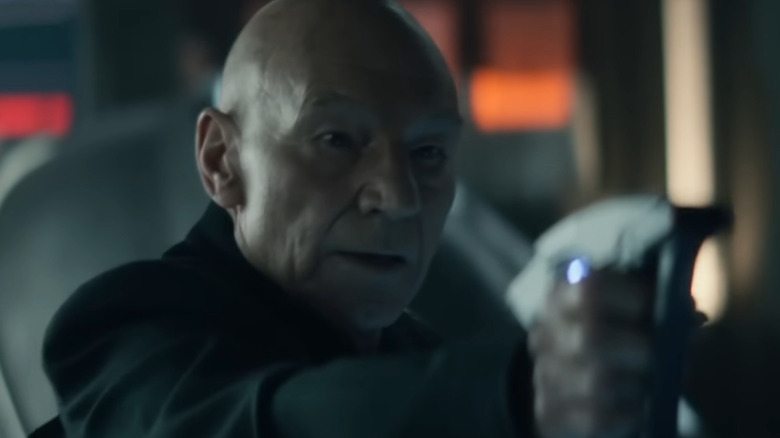 Paramount+
Sad news, "Picard" fans. The third season will be the show's last, but it will be going out with a "TNG"-tinged bang. As showrunner Terry Matalas said in April 2022 (via TheWrap), "It's most fitting that the story Jean-Luc Picard ends honoring the beginning, with his dearest and most loyal friends from the U.S.S. Enterprise. It would be an understatement to say that giving these characters a proper send-off is an honor."
In May 2022, Patrick Stewart gave his stamp of approval to the show coming to an end, explaining to Entertainment Weekly, "My idea always was that three seasons were what we really needed to tell what was left of Jean-Luc Picard's life and what had become of him." However, a few months earlier, Stewart was painting a slightly different picture about the show's final episode. Speaking with Collider in March, Stewart said, "Followers of 'Picard' will find that we get to the very end of Season 3, and the resolution is unexpected and questionable. And I'm thrilled about that because it leaves a question mark hanging over [Picard's] head. ... I've had some fallings out with some of our people because they look on this as a closure that is coming, and I don't."
Jonathan Frakes said something similar in a Den of Geek profile, explaining, "As you'll see by the end of the season, it's ripe for a continuation of some version of what we've established in the show. Not more 'Picard,' but certainly 'Next Gen' is alive and well." So even though Season 3 of "Picard" will be the last one, perhaps Jean-Luc and friends will return in further adventures in different series down the line.
Where to watch the previous seasons of Picard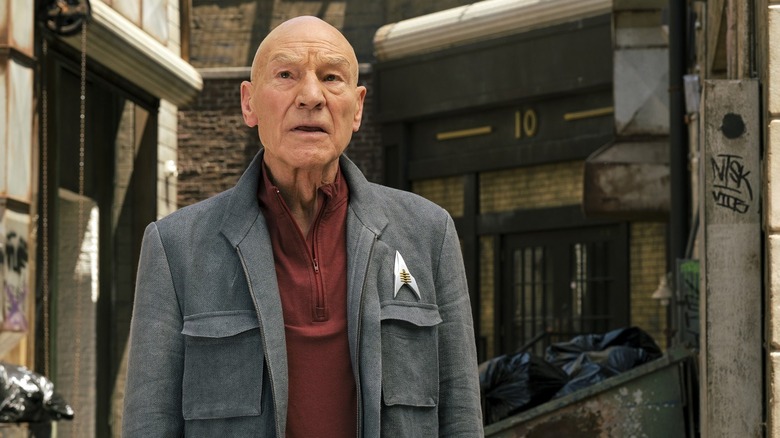 Trae Patton/Paramount+
If you want to brush up on the previous seasons of "Picard" before the final season begins or if you're new to the series and want to know where to start, don't worry. We've got you covered. You can check out both Season 1 and Season 2 of "Picard" on Paramount+. If you don't subscribe to that particular streaming service and feel like spending a few bucks, you can buy each season for $9.99 on Vudu, $12.99 on Amazon Video, or $16.99 on Google Play. You can also buy Season 1 on Apple iTunes for $12.99 and Season 2 for $24.99.