How Tales Of The Walking Dead's Terry Crews Reacted To Joining The TWD Universe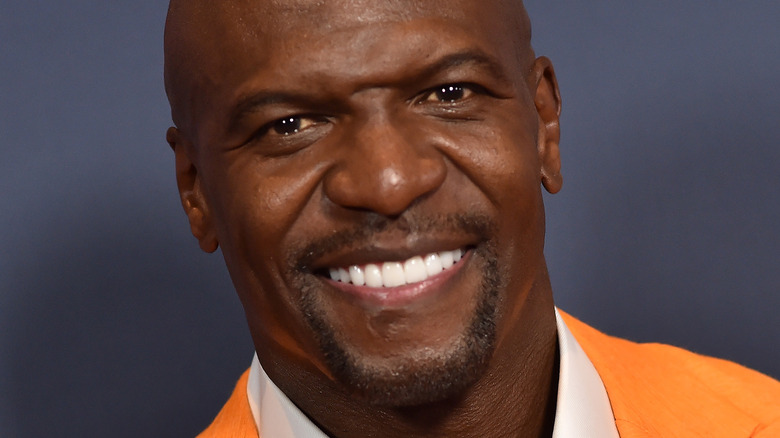 DFree/Shutterstock
"The Walking Dead" has rooted deep into pop culture, and it's not hard to figure out how it pulled it off. The AMC favorite has showcased a ton of engaging characters, told a compelling story of survival, tyranny, and fear, and brought zombies to the forefront of the entertainment world in a big way. As a result, even though Season 11 will see the famed show finally ride off into the walker-infested sunset, this is by no means the death of "TWD." It's a beloved property, after all, so sequels and spin-offs galore are on their way down the pipeline.
Joining offshoots such as "Fear the Walking Dead" and "The Walking Dead: World Beyond" will be a handful of others that seek to explore the post-apocalyptic world established by the original. Arguably one of the most intriguing is "Tales of the Walking Dead," which will adopt an anthology format as it tells a string of separate stories. Within these episodic adventures, fans will reconvene with a handful of returning players, but for the most part, "Tales" is all about shining a spotlight on fresh faces. Case in point, James Sampson, as played by "CSI" franchise alum Terry Crews.
"Tales of the Walking Dead" arrives on AMC on August 14, 2022, and will host Crews' franchise debut. Here's how he reacted to joining the "Walking Dead" saga.
Being a part of the Walking Dead world means a lot to Crews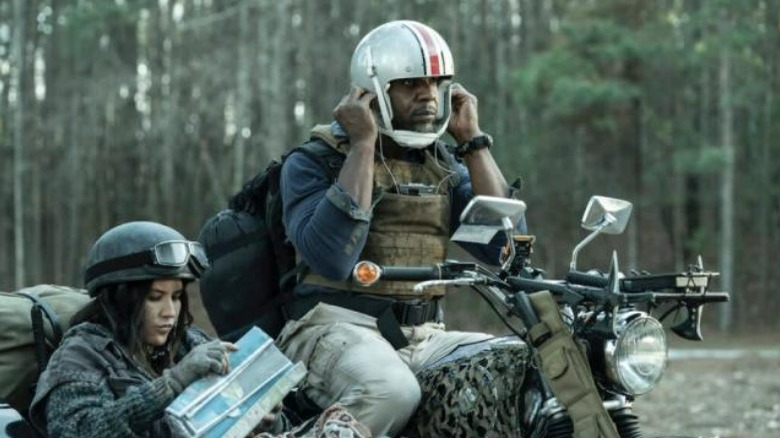 AMC
At San Diego Comic-Con 2022, Terry Crews took part in a panel to share details about the upcoming "Tales of the Walking Dead" with the world. In doing so, he spoke about what it meant to join the world of "Walking Dead," and he made it clear that he couldn't appreciate it more. Not only was he already a fan of the inaugural "Walking Dead" show, but he also greatly appreciates director George A. Romero's zombie classic "Night of the Living Dead." The late Duane Jones' Ben took charge at a time when Hollywood didn't often give Black men leading roles, which inspired Crews from a young age.
Continuing on, Crews touched on the parallels between the struggles of those in the "Walking Dead" universe to those of himself during his upbringing. That personal investment, coupled with a smooth production experience, made him overjoyed to take part in "Tales of the Walking Dead." In a separate interview at the event with E! News, Crews also dished on what fans can expect from the series as a whole. "Everyone has a different song with a different tempo, a different style...it makes it fresh," he revealed, teasing a range of different tones, speeds, and narrative directions on "Tales of the Walking Dead."
Given his skill in front of the camera and clear passion for "The Walking Dead," it stands to reason that Terry Crews will make an excellent addition to the "TWD" family.