The CSI Franchise You Likely Forgot Featured Terry Crews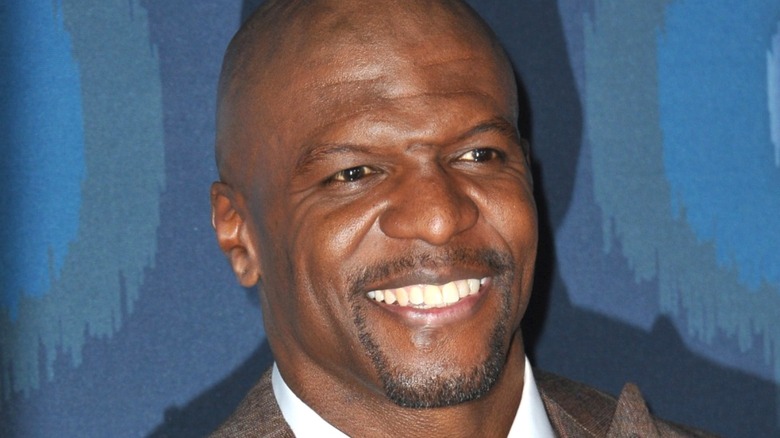 Photo:Featureflash Photo Agency/Shutterstock
While it's true that Terry Crews played in the NFL as a linebacker, there are many people who don't automatically think of him as an ex-football player when his name comes up. Officially, he was part of five different NFL teams, but he only played games with three. But that's all right with him because Crews clearly has other passions in life. He told Jimmy Kimmel in an interview that he "would get cut from a team ... that happened a lot—so I would go back into the locker room and ask the players if they wanted their portraits painted."
A few years after retiring from the NFL, Crews started landing acting gigs. He appeared as a gang member in "Training Day" opposite Denzel Washington and Ethan Hawke, as well as a henchman named Vincent in "The 6th Day," starring Arnold Schwarzenegger. In the years that followed, he built up his resume with roles like Vernon in the comedy "Serving Sara," Damon in "Friday After Next" with Ice Cube, and 8 Ball in "Malibu's Most Wanted." But his role on a popular "CSI" show proved how far the ex-football player had come in the entertainment world.
Terry Crews played a killer in CSI: Miami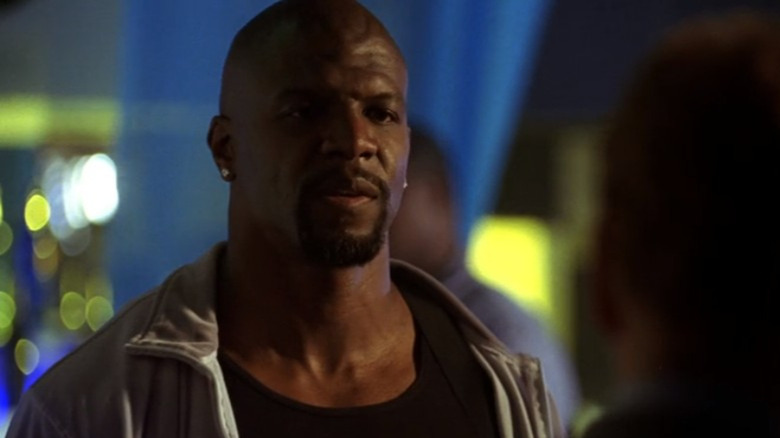 CBS
In 2004 Terry Crews made his first — and only — foray into the world of "CSI" with a supporting role in Season 2, Episode 22 of "CSI: Miami." He plays the character Craig Waters, who is one of the bodyguards to rapper Dwayne "10-Large" Jackman (Xzibit). As Jackman is performing a show, someone fires a gun, killing one of his other bodyguards and injuring the rapper in the process. Crews' character Waters begrudgingly talks to Horatio Caine (David Caruso) and Calleigh Duquesne (Emily Procter), but brushes off the death of his co-worker, telling them it's "part of the job." While he's not shown again until the end of the episode, it turns out that he's the killer they're looking for.
Crews has made quite a career for himself since his stint on "CSI: Miami," starring in the television series "Everybody Hates Chris," "Are We There Yet?" and more recently, "Brooklyn Nine-Nine." Crews can next be seen in the short film "Bully," co-starring Ariel Winter, and the upcoming series "Tales of the Walking Dead" with Olivia Munn and Embeth Davidtz.