Amazon Prime Bets Big On The Wheel Of Time With Surprise Comic-Con Announcement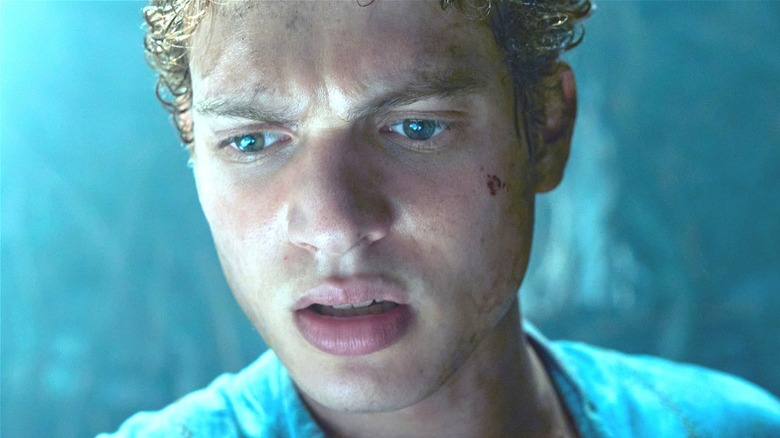 Jan Thijs/Amazon Studios
In November of 2021, Amazon Prime gave audiences its answer to HBO's "Game of Thrones" and Netflix's "The Witcher" when it debuted Rafe Judkins' eight-episode adaptation of author Robert Jordan's "The Wheel of Time." Starring Rosamund Pike as the books' formidable Aes Sedai Moiraine Damodred, and Josha Stradowski, Madeleine Madden, Marcus Rutherford, and the later-replaced Barney Harris as the story's young protagonists, the fantasy series was met with no small amount of fan backlash (par for the course, maybe) and many critics were equally unimpressed. Roger Ebert's Nick Allen called Judkins' take a "bland fantasy epic," writing that "it's hard to get lost in this world when it feels so emotionally distant, so scattered, and so packed with thin plotlines." 
Concerning a renewal, the initial lackluster response hardly mattered since Amazon announced that "The Wheel of Time" would return for a second season months before its Season 1 premiere. At the time, Judkins referred to the bold decision as "such a vote of confidence in the work we are doing and the property itself," while Amazon Studios' Vernon Sanders said, "we wanted our Prime Video customers to be delighted that a second season is already in the works so that they would know that the journey would continue" (via Deadline).
Now, despite the mixed bag of responses, the streaming service is once again casting its confidence ballot early.
Wheel of Time will return for a third season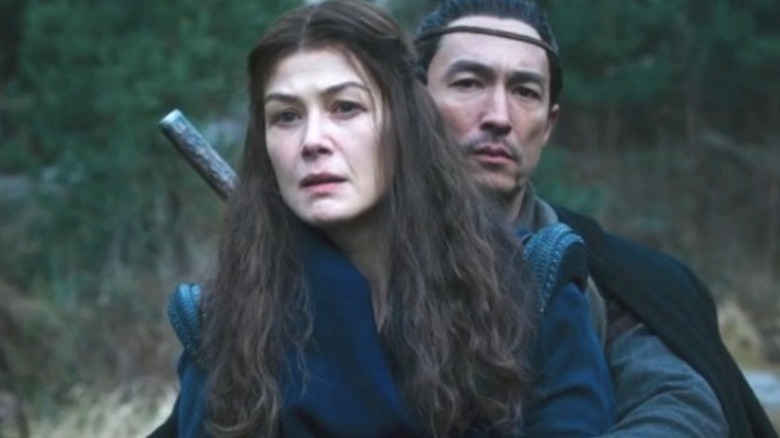 Amazon Prime
As Variety reports, the team snuck a surprise announcement into the series' panel discussion at this year's Comic-Con: "I'm so thrilled that we'll be making a third season of 'The Wheel of Time,'" Judkins said, adding that "The Shadow Rising" (the fourth book in the series and, presumably, the main concern of Season 3) is his favorite.
That's right, folks. Even though audiences have yet to learn the release date for Season 2, Amazon is doubling down on its belief in "The Wheel of Time," by officially green-lighting a third installment prior to the series' (potentially) critically treacherous sophomore season.
Judkins, who serves as both showrunner and executive producer, went on to say that "being able to bring ['The Wheel of Time'] to television and introduce new audiences to the stories...is such an honor, and something I've been working toward since I first pitched the show years and years ago." Considering the response that many long-time fans of the novel series had to the inaugural season (as seen in this Reddit discussion), those "new audiences" might just prove invaluable to the streaming service's upcoming installments.