Disney Is Going For The Streaming Rights To The Newest Season Of This British Sci-Fi Classic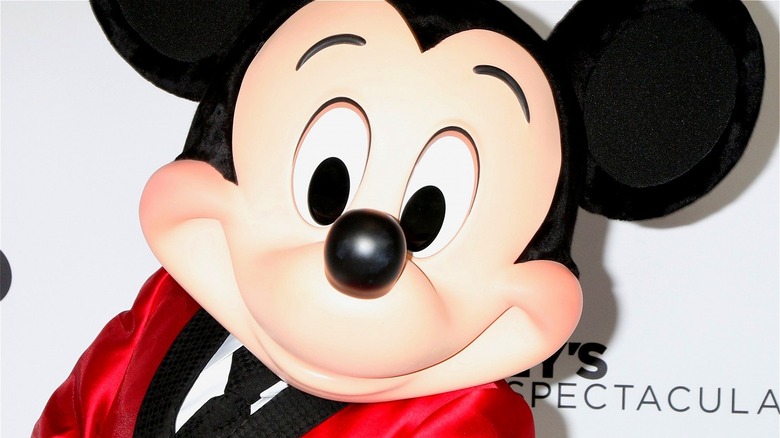 Kathy Hutchins/Shutterstock
In the era of streaming, every major platform is looking to bulk up on content. While Netflix still reigns supreme (at least for the time being), all of the other players are looking to up the ante and add to their libraries to entice people to sign up. 
Disney+ has made some serious moves as of late. Most notably, the streaming service has decided to add several R-rated titles to its library, including "Deadpool," "Deadpool 2," and "Logan." While these films have been available in other countries, it's the first time R-rated movies will come to Disney+ in the United States. It's a significant change-up to the platform's family-friendly image and a sign of the direction the service hopes to move in for the future. 
It looks like Disney+ has its eyes on yet another prize, too. It's come out that the streamer wants the rights to an upcoming season of one of the most popular science-fiction programs around. 
Disney wants to acquire the streaming rights to a new Doctor Who season
Bloomberg reported on the news that Disney has apparently entered discussions with BBC to acquire the streaming rights to the next season of "Doctor Who." According to insiders familiar with the proposed deal, Disney+ would air new "Doctor Who" episodes concurrently with BBC. It makes sense for Disney to be interested in such a popular franchise, seeing how it reportedly wants to bulk up its library of content, as every streaming service is wont to do. 
"Doctor Who" is the immensely popular science-fiction series following a regenerating doctor, allowing the show to continue with different actors in the lead role. Jodie Whittaker is the most recent actor to take on the role, but back in May, it came out that "Sex Education" star Ncuti Gatwa would take the reins moving forward, becoming the first Black actor to assume the mantle of Doctor Who. 
Whittaker will star in one final episode of the series that's set to air in 2023 before passing the torch to Gatwa (via IGN). For now, it's important to note how the deal hasn't gone through yet, so anything could happen. But it's a substantial development that's worth keeping an eye on.