Whatever Happened To Tipsy Elves After Shark Tank?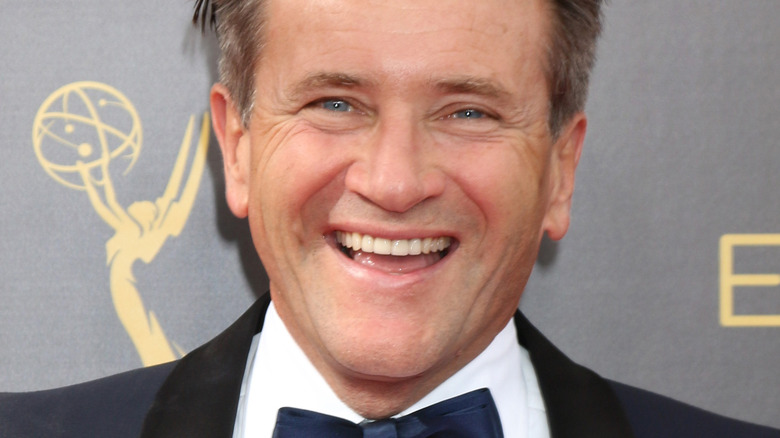 Kathy Hutchins/Shutterstock
On ABC's reality competition show "Shark Tank," earning a commitment from a member of its panel of investors can oftentimes serve as a catalyst for rapid business growth. Alternative sports company Spikeball, for example, exploded in popularity after its "Shark Tank" debut, in spite of its owners never actually closing their deal with investor Daymond John. Today, Spikeball serves as the basis for a fully-fledged competitive sport played around the world. Bombas socks is another example of a major series success, holding a "Shark Tank" record as the most profitable company ever featured on the show.
Tipsy Elves competed on an episode of "Shark Tank" during its fifth season, in what could be considered the best episode of "Shark Tank" to date. By the episode's end, owners Evan Mendelsohn and Nicklaus Morton walked away with a promise of $100,000 from Robert Herjavec for 10% of the company. As it turns out, that investment paid off in spades, thanks to a rapid expansion following its "Shark Tank" appearance that propelled Tipsy Elves to heights only reached by some of the biggest businesses in the series' history.
Tipsy Elves is a huge success and remains active to this day
While owners Evan Mendelsohn and Nicklaus Morton initially pitched Tipsy Elves as a novelty Christmas-themed clothing brand, visiting the company's website reveals that it has since expanded its scope to encompass novelty clothes for all occasions. Now the company sells flamingo-patterned golf knickers and an American flag-print snow suit, to give two among countless other examples.
In a 2019 interview with TV Insider, Mendelsohn detailed just how much the company grew after its "Shark Tank" appearance. "When we first came on, we had just done a little under a million in sales and now we as a company have done over $100 million in retail sales, so we're definitely on a completely different scale now," he said.
Meanwhile, in a 2021 interview with investing company The Motley Fool, Robert Herjavec named Tipsy Elves as his number-one favorite investment from throughout his lengthy tenure as a Shark on "Shark Tank."
For what it's worth, in an interview with author Yitzi Weiner, Morton likewise had kind things to say about Herjavec. "Robert's an awesome human being and a very shrewd businessman. He was instrumental in giving us the confidence to expand beyond Christmas apparel," he said.
Today, then, Tipsy Elves stands as a testament to the pinnacle of success possible for a "Shark Tank" business, increasing its earnings exponentially after significantly expanding its scope in collaboration with the investor with whom it partnered on national TV.