Whatever Happened To Spikeball After Shark Tank?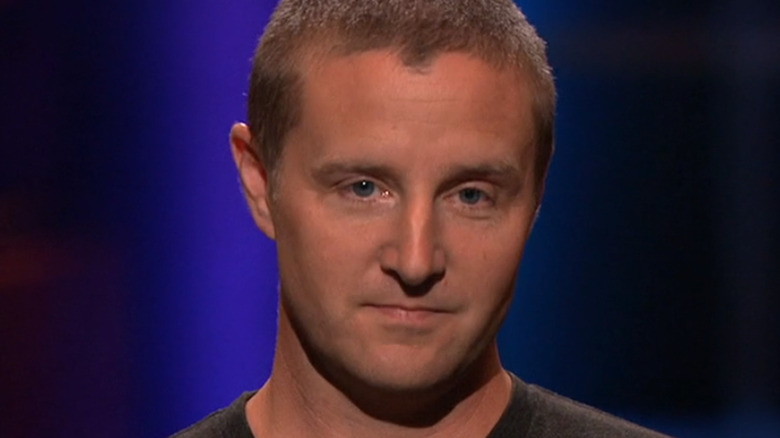 ABC
In the "Shark Tank" Season 6 finale, Spikeball CEO Chris Ruder sought a $500,000 investment in his game, which he described as "if volleyball and foursquare had a baby." The company's $59 kit included a 12-inch soft yellow rubber ball and a 3-foot wide circular net that stands 9 inches off the ground when assembled (via Spikeball.com). The rules are similar to volleyball, with two teams of two players each taking turns batting the ball off the round net. 
While the sharks are visibly amused at the proposal, most opt to steer clear of the sport. Even an initially excited Mark Cuban passes on it. Kevin O'Leary offers Ruder a $500,000 loan, expressing wariness at Spikeball's debt load but enthusiasm for the product. However, Daymond John offers an investment of $500,000 for 25% of Spikeball and a willingness to work on the licensing, manufacturing, and distribution of the kit so Ruder can focus on building it as a sport. 
Although this is clearly closer to Ruder's goal, he still opts for a bit more negotiating with the shark. He counters with 15%, eventually settling with John at 20%. In response to the deal, an excited Ruder says, "A partner like Daymond makes all that time and hard work and effort just really worth it, and [we] just feel like we're on the top of Everest right now."
However, even from that lofty perch, Ruder likely couldn't have seen what was to come for Spikeball. Indeed, although the future looked promising, there were also a few bumps along the way.
The deal never closed, but Spikeball has exploded as a sport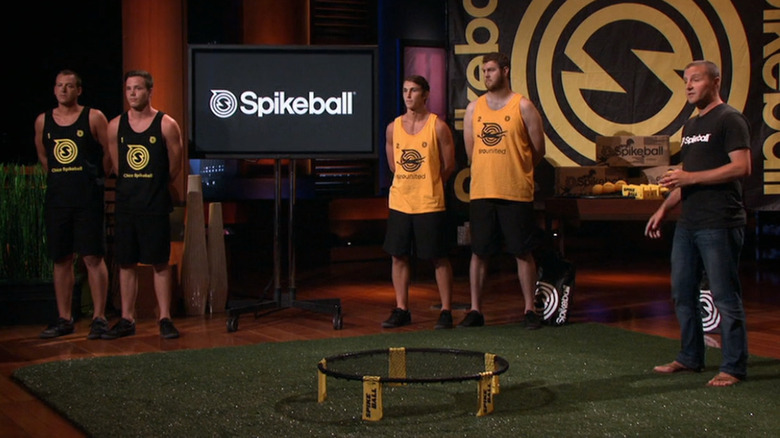 ABC
Spikeball CEO Chris Ruder revealed to Forbes magazine in a 2017 interview that his deal with Daymond John never actually closed. According to Ruder, John and his friends at Marvel Comics wanted to make a Spider-Man Spikeball set, something that apparently didn't sit well with the Spikeball CEO. "We consider Spikeball a sport," Ruder said. "If we made a Spider-Man-branded set, my fear was that people would think it was a toy ... our deal was dead before the show aired."  
However, Ruder also credited the show's seven million viewers with helping to boost Spikeball's visibility. As of 2019, Forbes reports that the company brings in $19 million per year. From the sound of that number, it would seem that Ruder was probably right to follow his instincts to build Spikeball — now known generically as roundnet — into a sport rather than a toy.
In the years since its debut on "Shark Tank," the sport has become a global phenomenon. It's a regular sighting on college campuses and is played by millions all over the world (via ESPN). The first worldwide championships are scheduled for September 2022 in Belgium (via roundnetbelgium.de), and a quote on the website for the International Roundnet Federation — a group that aims to get the sport into the Olympics — cites a glowing endorsement from ESPN hosts Mike Golic and Trey Wingo.
In a 2021 interview with the "Up Next in Commerce" podcast, Ruder said, "When I launched [Spikeball], I didn't think in a million years it would be big enough to employ me full time, let alone 40 other people like we have now, I thought it'd be a fun hobby." 
Of course, all this success probably makes more than a few people wonder if the sharks wish they had a do-over.