Alice Krige Celebrates Working With Malcolm McDowell And Dario Argento's Endorsement For She Will - Exclusive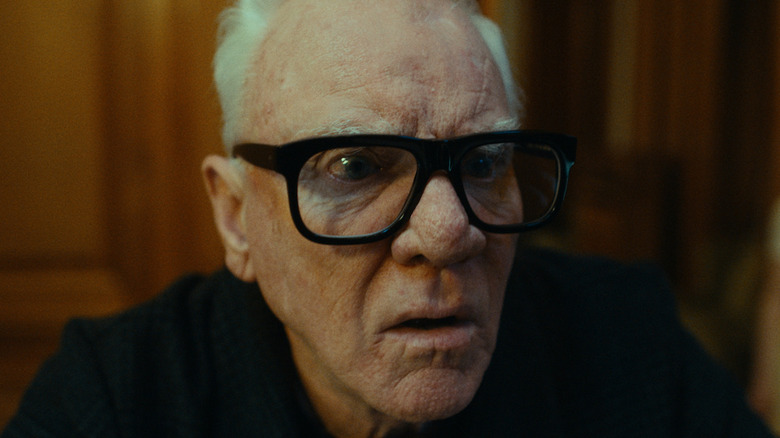 IFC Midnight
Over her storied career, actress Alice Krige has worked with a veritable who's who of Hollywood talent. From starring opposite Fred Astaire and Douglas Fairbanks Jr. in "A Ghost Story" to playing Jeff Bridges' love interest in "See You in the Morning" to going toe-to-toe with Patrick Stewart's Jean-Luc Picard while playing the Borg Queen in "Star Trek: First Contact," Krige is no stranger to collaborating with show business luminaries. With the psychological thriller "She Will," Krige adds two more big names to her list: Malcolm McDowell and Dario Argento. 
Krige's accomplishments in her many roles on stage and screen are impressive, and now include her haunting performance in "She Will" as a movie star finally facing the truth of the trauma she suffered as a teenager on her first film set. But in a discussion with Looper, Krige still exudes giddy excitement over working with McDowell on "She Will" as well as gratitude over Argento's endorsement of the movie.
'I was absolutely in the palm of his hand'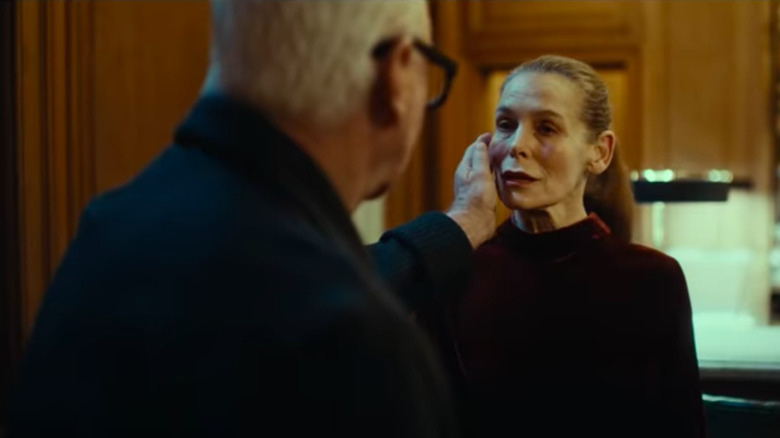 IFC Midnight/YouTube
In "She Will," Malcolm McDowell plays a movie director named Eric Hathbourne who, years prior to the events of the film, abused Alice Krige's character Veronica when she starred in his movie as a teenager. While that puts their characters at odds, Krige shared that the reality of working with McDowell was far more positive.
"He's a force of nature. He has no filter. He speaks it as it pops out of his head. He is so funny," Krige revealed. "He can say the most outrageous thing, but he's twinkling away, and you can't help falling in love with him. I was absolutely in the palm of his hand. We had an enormous amount of back and forth and fun. He had everyone flocked around him to hear his endless stream of hilarious stories. He's the master storyteller."
Krige hadn't worked with McDowell before "She Will," and she found him to be a gracious and talented collaborator. "I'd never met him before. I was so nervous," Krige remembered. "I have the greatest admiration for him as an actor, and my heart was in my mouth as I waited, as I gathered the courage to walk into the trailer where he was having his makeup done ... He saw me in the mirror and he said, 'Alice!' He got up, and he flung his arms around me and he gave me this big hug, and he said, 'I'm so happy to be here.' He's really wonderful. He is not that onscreen persona. Not an iota of him is that."
Dario Argento loved 'She Will'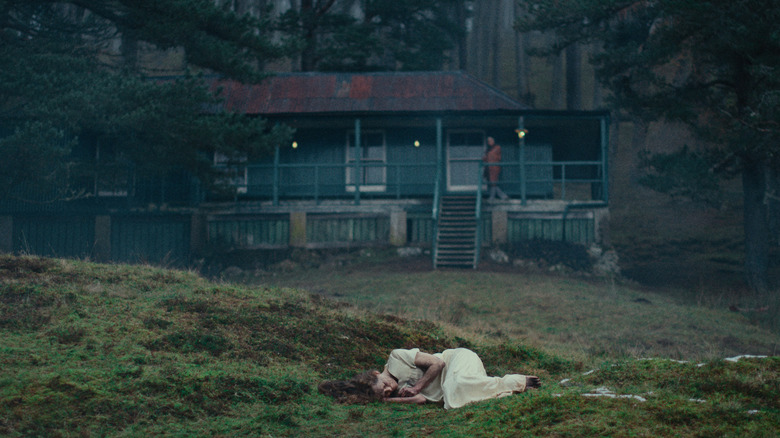 IFC Midnight
One of the things anyone who sees "She Will" will notice is that it is executive produced by Dario Argento. It's a rare endorsement from the Italian horror master, and according to Alice Krige, he became involved largely by chance. 
"The film was completed, was totally delivered. It was at the first festival that it went to, [the] Locarno [Film Festival]," Krige explained. "Wonderfully, [director] Charlotte [Colbert] won [the] director's First Film prize, which was marvelous. Dario Argento was there getting a lifetime achievement award ... he was there for the duration and he saw 'She Will.'
"He loved it so much that he got in touch with Charlotte, I believe, and said, 'How can I help you get this film seen?' ... Ultimately, he came on board as an executive producer to help birth it into the world."
Krige is hoping that having Argento's name attached to the film will help it attract even more viewers than it might have otherwise. "[Argento's] stamp of approval ... really amplifies [the film's] worth," Krige observed, "and amplifies the number of people who might go and see it because he is associated with it."
"She Will" is now playing in select theaters and available for rental and purchase digitally and on demand.