Bones Fans Make It Abundantly Clear Who Their Least Favorite Couple Is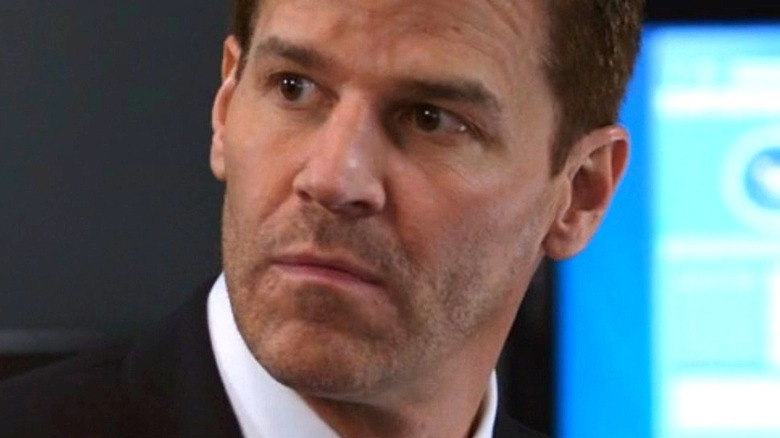 Fox
"Bones" may primarily be a show about investigators attempting to solve mysterious murders by examining human remains, but that doesn't mean love can't be in the air for its central cast. Indeed, across all 12 seasons, plenty of characters spark up relationships with one another and some of these romantic "Bones" scenes are even enough to make longtime fans cry. For instance, seeing the series leads Dr. Temperance "Bones" Brennan (Emily Deschanel) and FBI Special Agent Seeley Booth (David Boreanaz) go from mere professional associates to a happy married couple with a child is extremely heartwarming, as is watching Jeffersonian Institute specialists Angela Montenegro (Michaela Conlin) and Jack Hodgins (T.J. Thyne) finally tie the knot after years of turbulence.
Unfortunately, while "Bones" features a fair few fan-favorite TV romances, not every relationship on the show is a total hit in the eyes of watchers. In fact, there's one particular pairing between two characters that viewers hold almost no love at all for, and which ranks as the overall least-favorite love story in the series.
Finn and Michelle do not gel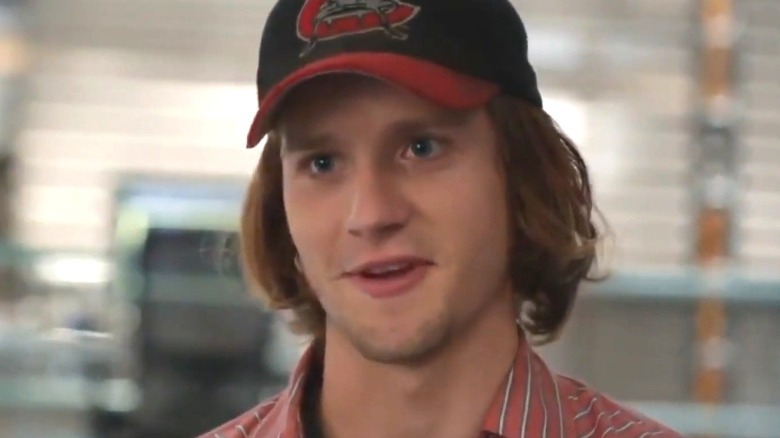 Fox
In a poll on the r/Bones subreddit asking fans to vote for their favorite couple on the show, the failed romance between Dr. Cam Saroyan's (Tamara Taylor) adoptive daughter Michelle Welton (Tiffany Hines) and intern Finn Abernathy (Luke Kleintank) placed last with just three votes. It's not hard to see why the relationship is so unpopular. 
When Finn joins the crew in Season 9, the future looks bright for the fresh intern and his peers. "I hope he falls in love with the relationships he starts with everybody and the ones that could come," Kleintank told Entertainment Weekly in 2011. It's not too long before the character starts dating Michelle, and the two have a brief lovey-dovey interlude before an uncomfortable breakup.
"Michelle is selfish," u/glass_star commented in a separate thread. "She cheated on Finn and dumped him at work where he wouldn't have a space to process it privately."
The pair's split also coincided with Finn leaving "Bones." But even before this unfortunate conclusion, fans were seeing major warning signs. "I thought Michelle was horrible to him," u/Forreal19 commented. "After practically getting him in trouble with his boss at the start of the relationship, she dumps him."
A doomed relationship can be a compelling plotline, but "Bones" doesn't quite pull it off. Instead, the conclusion of Finn and Michelle's tryst leaves fans with sadness over one half of the duo exiting the series and a lower opinion of the other half who stays.