Whatever Happened To PopUp Play After Shark Tank?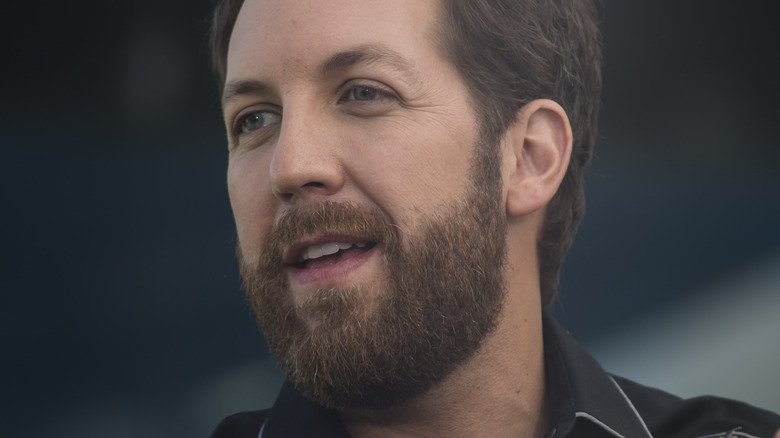 Bloomberg/Getty Images
For those who feel like kids are spending too much time on their tech, one couple has a solution that will boost children's creativity in a fresh new way. Texas couple Amelia Cosgrove and Bryan Thomas are the dynamic duo behind PopUp Play, a specially designed playhouse that allows children to have a bridge between the real and digital realms. The process sees kids choose designs from a mobile app and have them transformed into an easy-to-piece-together physical playhouse that gets shipped to the home. The STEM-based toy not only helps bring kids back into the real world but also helps build interest in engineering, analytical thinking, and design.
Coming into "Shark Tank," the team had managed to raise $330,000 for their product within 11 months. However, the majority of this came from a large auto manufacturer that they had made a deal with for $300,000. Given that they had only made $30,000 outside of this investment, most of the sharks remained cautious, along with expressing confusion about the company's strategy. Chris Sacca, however, was fond of the idea. Rather than going for the couple's original offer of $250,000 for a 6% company stake, Sacca made the same deal as the auto company, asking for $250,000 as a convertible note with a $3 million cap. With no other option, the duo accepted. Following its appearance on the show in January 2017, just how has PopUp built itself over the years?
The game is over for PopUp Play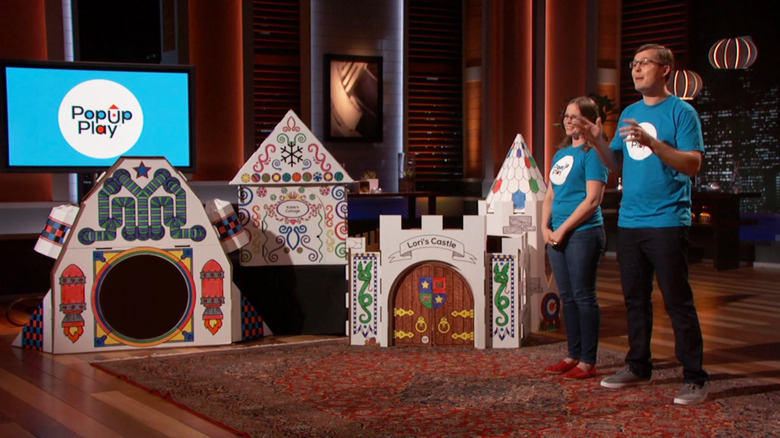 ABC
Following their deal on "Shark Tank," Amelia Cosgrove and Bryan Thomas continued to advance their company for a bit of time. The most notable change they made was starting a new division called PopUp Tech, which allowed a flexible option for those looking to create custom products. Launched in June 2017, PopUp Tech aimed to expand the company's audience and diversify what could be created with its technique.
The company has since ceased activity for unknown reasons, despite having a number of investors already keyed in (via Austin American Statesman). While its website remains up, its app is no longer available, and the company's Instagram and Facebook accounts have not posted since 2017. Cosgrove and Thomas have gone on to different endeavors as well, with Cosgrove being the director of hardware engineering at electrical equipment company Span, and Thomas working in business model innovation at renewable energy manufacturer The Mobility House.
While it's difficult to pinpoint just why PopUp Play and PopUp Tech likely went out of business, we can look at how the majority of the sharks, outside of Chris Sacca, weren't clear on the entrepreneurs' strategy. The possibly confusing setup might have been a setback to consumers as well. However, it is also worth noting that 2017 was the year that Sacca chose to retire from startup investing, which could mean he chose to leave some of his previous investments in the dust. No one can say for sure, but regardless, PopUp Play was fun while it lasted.