Shark Tank Investors Consistently Change The Deal Once The Cameras Are Off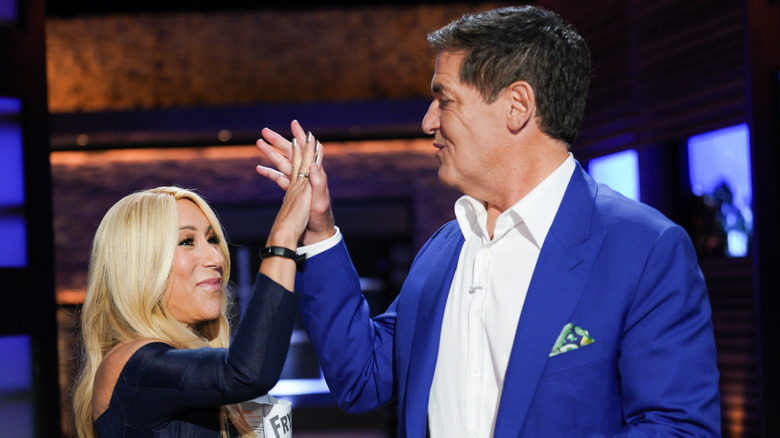 ABC/Christopher Willard
Part of why "Shark Tank" is a multiple Emmy award-winning hit reality television series is its strong narrative. In an increasingly cutthroat entrepreneurial world, the ABC show promises audiences that if a business idea is good enough, a whole panel of wealthy investors will take notice and help bring it to life.
Investor Robert Herjavec told Gold Derby that he and other "sharks," like Mark Cuban and Kevin O'Leary, return every season because of this altruism: "I think that all of us are highly energized by being part of something that does so much good and is so inspirational to so many people."
However, actually getting to pitch on "Shark Tank" is extremely difficult. Only around 1,000 applicants out of an average of 35,000 to 40,000 get past the first round of evaluations each season, out of which only 88 pitches actually make it to television. An analysis of "Shark Tank" also discovered how the tank really works: many of the successful deals either fall through, or they end up changing drastically.
The investors often pull out of contracts offscreen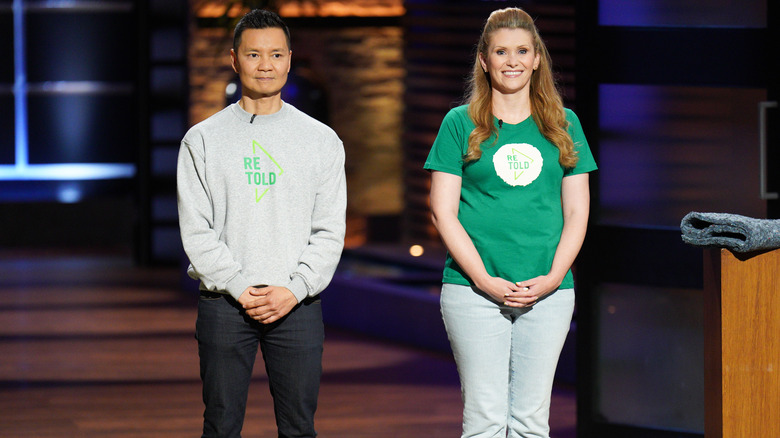 ABC/Christopher Willard
The narrative of "Shark Tank" makes for a pleasing reality series, but plenty of entrepreneurs with handshake deals end up not getting anywhere with investors. Out of 112 businesses that made deals on the show in recent seasons, half of them ultimately didn't close the deal. Another 15% got different terms than what they were originally offered. The statistics from earlier seasons also aren't particularly great. 
The "shark" is usually the one to shut down any further involvement with the entrepreneur. Stryx founder Jon Shanahan told Forbes that after making a deal with Herjavec, "They told us they were not moving forward with no explanation why, even though we asked several times."
There have of course been famous success stories from "Shark Tank," including Scrub Daddy and Bombas. Some companies were also more than happy to receive massive publicity from appearing on the ABC show, deal or no deal. But others, like Vladislav Smolyanskyy of Pinblock, were counting on a shark's handshake investment. The entrepreneur told Forbes, "I went in with a lot of trust in the show, sometimes forgetting that the show is a show."