How The Conners Fans Would Really Feel About Another Possible Spin-Off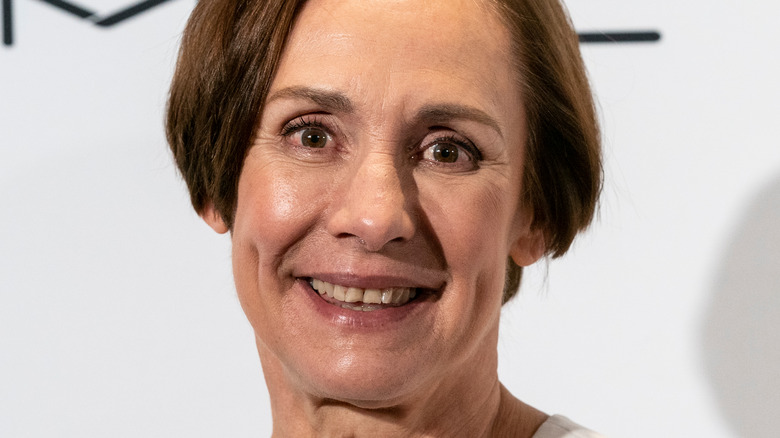 lev radin/Shutterstock
"The Conners" is, as most of us know, a spin-off. Initially, it was unclear whether the story of this family would continue after the revived "Roseanne" was canceled, but to its credit, "The Conners" has managed to continue on and keep a loyal viewership for four seasons, and it will be around for at least Season 5. Nonetheless, no story can go on forever, and some fans of "The Conners" are now openly wondering if Season 5 might be the last.
After all, Becky (Lecy Goranson) and Darlene (Sara Gilbert) are moving out, and Dan is suffering from a bad case of empty nest syndrome. And given the circumstances in which the show was conceived, the cast members of "The Conners" don't have the six-year contracts that are standard in the TV industry but rather are re-signed year-to-year (via Deadline).
Still, the end of "The Conners" doesn't necessarily mean the story is over — the series itself has already proven that. Even if the focus were to move away from Dan, there are others whose personality and gravitas might be enough to keep it all going for a few seasons. The question is whether a spin-off from "The Conners" –- a spin-off of a spin-off –- would garner the kind of audience needed to sustain it.
Most fans of The Conners would not be interested in a spin-off
At least that seems to be the prevailing sentiment on a thread at the r/The Conners subreddit. A post from u/CPAAlfred poses the question that with Darlene and Becky moving out, and with both John Goodman and Laurie Metcalf having roles on other TV shows, "Do you think it is feasible that this could be the start of a separate Darlene and Becky spinoff when the Conner's end?"
"Feasible? Yes?" answers u/CapablePerformance. "Do I want it? No." The comment goes on to say that Dan is their favorite character and that Goodman has thus far managed to shoot "The Righteous Gemstones" alongside "The Conners" without any problems. Rather than retool the formula, they should just keep going with what makes "The Conners" work and not build past that. Goodman himself has addressed his filming two TV shows at once, telling CinemaBlend, "I don't have a lot of downtime. See, I was going to start slowing down about now." He said that shortly after taking on "Righteous Gemstones," he unexpectedly got his role as Dan back with "The Conners." But, now at age 70, he may soon want to retire.
Though the thread is succinct, most comments show very little enthusiasm for a spin-off from "The Conners." Perhaps it's for the best. After all, for every spin-off that manages to charm us and become a story unto itself -– for example, "Frasier," the wildly successful "Cheers" spin-off –- there are others that fall flat. Or, as u/luckydarkness wrote, "I think, we should just let it end naturally. Just because things can exist, that doesn't mean they necessarily have to or should exist."