Parks And Recreation Fans Think This Side Character Deserved More Screen Time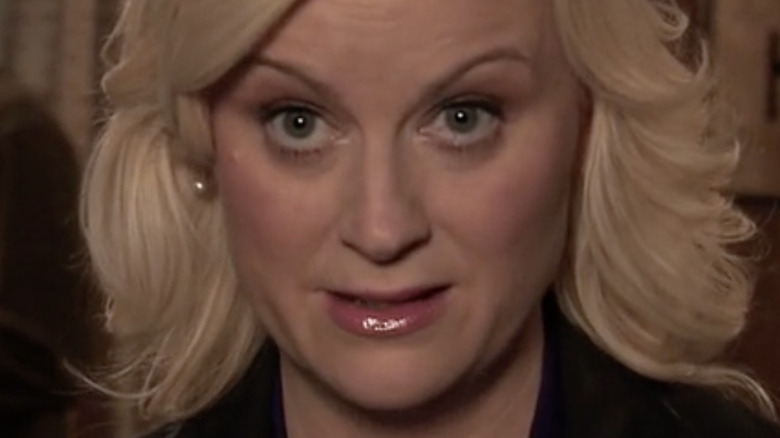 NBC
The critically acclaimed (via Rotten Tomatoes) series "Parks and Recreation" was chock full of memorable moments, and fans everywhere couldn't get enough of the show's hilarious characters. The 14-time Primetime Emmy nominee has had so many exceptional personas come and go over the years that choosing favorites out of all the stellar options seems daunting.
Whether it was the unbridled enthusiasm of Leslie Knope (Amy Poehler) or the ridiculous business ideas of Tom Haverford (Aziz Ansari), each personality brought something unique to the table. It's safe to assume that Ron Swanson (Nick Offerman), April Ludgate (Aubrey Plaza), Andy Dwyer (Chris Pratt), and the rest of the main cast members received a significant amount of love from fans. But it's hard to ignore the vast array of side players that entered the mix, quickly solidifying themselves as fan favorites.
Many people may have forgotten that stars such as Andy Sandberg, Paul Rudd, and Patton Oswalt have all made appearances on the series, playing some hilarious individuals from the fictional town of Pawnee, Indiana. Other worthwhile side character candidates include Shauna Malwae Tweep (Alison Becker), Jessica Wicks (Susan Yeagley), and Dennis Feinstein (Jason Mantzoukas). Even Craig (Billy Eichner) has been considered an underrated side character on "Parks and Recreation." But out of all the many magnificent choices, fans have ultimately decided who will raise their hand victorious as the someone who should have gotten a lot more screen time.
Jean-Ralphio was a scene-stealing machine on Parks and Recreation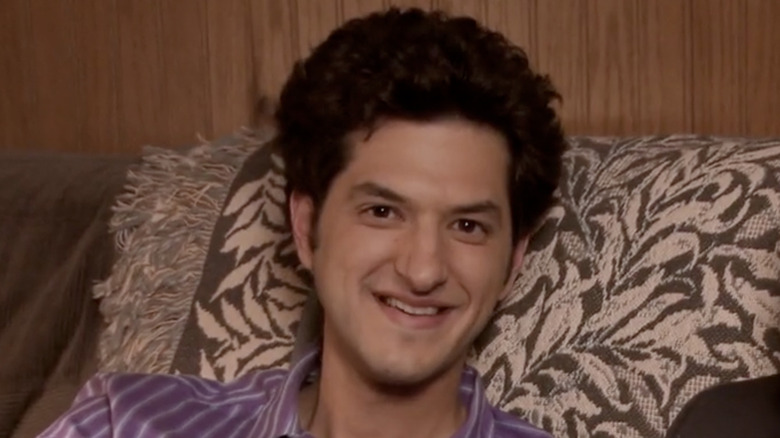 NBC
According to a poll posted by u/traveldeeper on a "Parks and Recreation" subreddit, Jean-Ralphio Sapperstein (Ben Schwartz) won by a decent margin with 137 votes determining he was the side character fans wanted to see more of. In second place, with 74 tallies, is Jennifer Barkley in what many consider one of Kathryn Hahns' best guest spots. Other contenders that fell short include Tammy Swanson (Megan Mullally), Ethel Beavers (Helen Slayton Hughes), Joan Callamezzo (Mo Collins), and in last place, the winner's sister Mona Lisa Sapperstein (Jenny Slate). 
Every time Jean-Ralphio was in the frame, something comically outrageous was going down, and it isn't surprising that fans would have liked to have seen him featured more on the series. But there may be a reason the character only works well in low doses. 
In an interview with Thrillist, Schwartz revealed that "Parks and Recreation" creator Michael Schur told him it wasn't an accident they went light on Jean-Ralphio. Schwartz added, "Too much Jean-Ralphio would be too much for an episode." He said the character is better off popping in and out of the story, as his increased presence in the later seasons became cartoonish. 
Too much of a good thing can tarnish an experience, and it's probably a good idea they didn't ruin the character's legacy by overdosing audiences with lethal amounts of Jean-Ralphio.