The Comedians In Cars Episode That Has Seinfeld Fans In Tears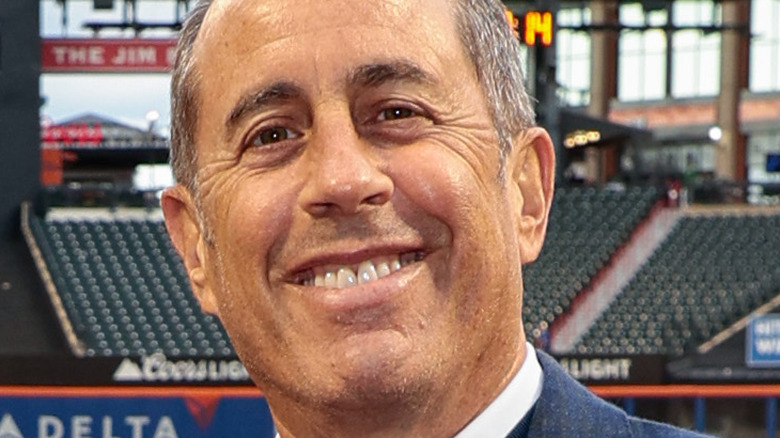 Dimitrios Kambouris/Getty Images
When "Comedians in Cars Getting Coffee" first premiered in 2012, viewers who found the show on the free streaming service Crackle felt like they hit gold. Here was this strange, anti-talk show, starring the brilliant Jerry Seinfeld, driving around in classic cars with other famous comedians or comedic actors to get coffee. The conversations were intimate, friendly and personable. The show saw Seinfeld catching up with his old friends, and we were privileged to tag along. In an interview with Brian Williams of NBC, Seinfeld said, "All comedy is distillation. So I thought, 'What if you took a two-hour conversation and shrunk it down to 14 minutes? What would you get?' And I thought, 'Well, with certain people, I think you'd get something.'"
While the point of the show is humor, and Seinfeld and his guests talk a lot about comedy in the past and present, there are also so many episodes with genuine moments of camaraderie and connection. Season 6, Episode 1 ("I'll Go If I Don't Have to Talk"), with Seinfeld and Julia Louis-Dreyfus reminiscing together, is nostalgia at its best. And Season 7, Episode 4 ("It's Great That Garry Shandling Is Still Alive") is almost too difficult to rewatch, as the episodes aired two months before Gary Shandling died. But there's one episode even more than others that have fans reaching for a tissue any time they watch.
Fans were touched by Seinfeld's interaction with Michael Richards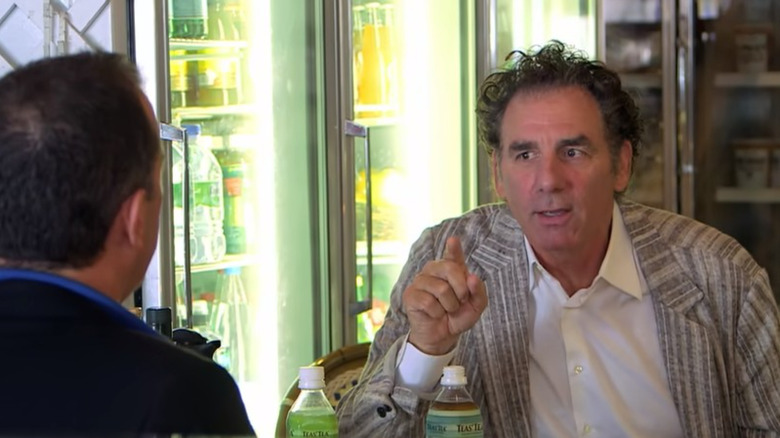 Sony Pictures
"I'm not crying," writes u/Heiisenberrg9 on a "Seinfeld" Reddit thread, about a scene between Jerry Seinfeld and Michael Richards in "Comedians in Cars Getting Coffee" Season 1, Episode 10 ("It's Bubbly Time, Jerry"). "You gave me the role of my lifetime," Richards told Seinfeld. "You gave me the experience of my lifetime," Seinfeld replied. The moment is a reminder that these two comedians wouldn't be the legends they are if "Seinfeld" had a different cast. Another bonus is that this feels as much like a Jerry Seinfeld and Cosmo Kramer reunion, with Richards at one point throwing a recycling container in the back of their Volkswagen truck while rattling off instructions in gibberish.
During the episode, the two also touch on Richards' infamous racial tirade towards a heckler during a stand-up routine at the Laugh Factory in 2006. Richards was lamenting that he should've enjoyed his time filming their show more, and Seinfeld reminds him, "Our job is not for us to enjoy. Our job is to make sure they enjoy it." Richards then seems to have an epiphany, admitting that he always worked selfishly instead of selflessly, and "That's a lesson I learned seven years ago," acknowledging that he should've responded differently that night and not exploded the way he did.
The episode definitely touched a nerve for many "Seinfeld" fans, with u/Nicedumplings putting it best with a comment that was upvoted more than 100 times: "I'm not one to say a show was touching or made me think or whatever – but damn if that wasn't a special bit of tv. It was so damn genuine and real."