Ray Fisher Has Choice Words For Rolling Stone's Zack Snyder Report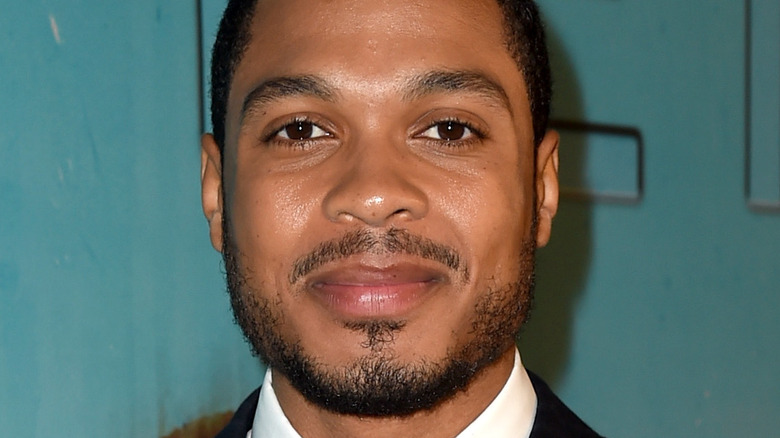 Kevin Winter/Getty Images
The drama surrounding 2017's "Justice League" film and the entire DC Extended Universe seems to be never-ending. The film's original release, which came in the shadow of director Zack Snyder taking a leave of absence due to a personal issue and being replaced by Joss Whedon (per The Hollywood Reporter), was met with lackluster reviews from critics and, as noted by Forbes, became a bona fide box office bomb.
The saga took an interesting turn in 2021 when a new version of the movie, officially dubbed  "Zack Snyder's Justice League" but known colloquially as the "Snyder Cut," was released on HBO Max. The culmination of a fan campaign on social media to have Snyder's original vision for the movie recognized, the over four-hour-long movie received a significantly better reception from fans and critics. 
But now tensions have flared again thanks to a recent article in Rolling Stone about the "Justice League" drama. Ray Fisher, who plays Cyborg in the film and who has been vocal about his time on set making "Justice League," has taken to social media to make his feelings known. Here's what he has to say. 
Ray Fisher alleges Rolling Stone inaccurately claimed the actor declined to comment on their Justice League story
Recently, Rolling Stone published an article by Tatiana Siegel focused on a WarnerMedia report that claims fake social media accounts were dispreportionately involved in the fan-led "#ReleasetheSnyderCut" campaign. In the article, details surrounding Ray Fisher's previous tweets regarding his criticisms of Joss Whedon's on-set behavior and Zack Snyder's supposed demands behind the scenes were brought up. The article claims that unnamed insiders believe that Fisher and Snyder worked together to pressure Warner Bros. to give them what they wanted. Rolling Stone explained that Snyder denied the rumor, but that Fisher declined to comment.
However, Fisher has recently taken to Twitter to allege that Rolling Stone's claim that he declined to comment is untrue. The actor wrote, "Neither myself, nor anyone on my team, EVER 'declined to comment to Rolling Stone.' Furthermore, this type of rumor-mill reporting is offensive, dangerous, and willfully evasive of fact." He also included a screenshot of the particular section of the article that includes the claim and asked Rolling Stone to amend the piece promptly.
The editor-in-chief of Rolling Stone, Noah Shachtman, was quick to respond. In a reply to Fisher's tweet, Shachtman included a screenshot of an email Siegel sent to Fisher's team pleading for them to get back to her for comment before a 5 p.m. deadline. Shachtman noted, "Here is one of several emails @RollingStone sent your reps." The interaction didn't end there, however.
Fisher fired back again after the response from Rolling Stone's EIC
In response to Noah Shachtman's reply, Ray Fisher had more to say and more evidence to present. According to a follow-up tweet from Fisher, Shachtman's screengrab cropped out a part of the email interactions with Fisher's PR team where writer Tatiana Siegel originally noted a 6 p.m. deadline for a reply. The portion of the email exchange that Shachtman shared showed Siegel claiming that Fisher's team had not responded by a 5 p.m. deadline to comment, which would seem to imply that there was conflicting information being shared. In his response, Fisher wrote, "Nice try, but you cropped out the part of those emails where [Tatiana Siegel] switched deadlines on my team."
Rolling Stone has yet to comment back another time but is unclear if they even ever will. Either way, this certainly adds more chaos to DCEU, which already has plenty on its plate. After all of Ezra Miller's legal issues, the studio is still planning on releasing "The Flash" movie in 2023 but has determined they will likely move in a different direction with the character after its release, according to a report by Deadline. Only time will tell if the issues surrounding Zack Snyder and the DCEU will ever cease. Warner Bros. Discovery may have to reboot their entire cinematic universe for that to effectively happen.