Here's Your First Look At Quinta Brunson As Oprah In Weird: The Al Yankovic Story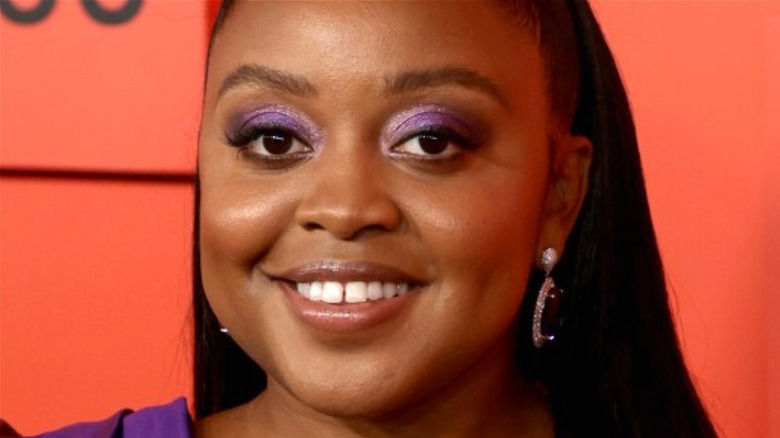 Dimitrios Kambouris/Getty
The five-time Grammy Award winner known as Weird Al Yankovic is finally getting his story immortalized in the feature "Weird: The Al Yankovic Story" with "Harry Potter" star Daniel Radcliffe to play the titular performer. The cast is pretty stacked for the Roku original flick, and the narrative will certainly be intriguing to experience, given the plot's inspiration.
Weird Al is known for being one of Hollywood's most hilarious individuals, and the parodies he has unleashed upon the mainstream are nothing short of a gut-busting good time. It's no secret that Weird Al is an outrageous character in real life, and while many are familiar with his content, his legend has yet to be told on the big screen. Eric Appel, director of the film, humorously told Deadline, "When Weird Al first sat me down against my will and told me his life story, I didn't believe any of it, but I knew that we had to make a movie about it."
The film covers the best-selling artist's rise to fame, including some of his encounters with celebrities. Radcliffe will be joined by Evan Rachel Wood as Madonna, Rainn Wilson as Dr. Demento, and Quinta Brunson as Oprah Winfrey. And finally, Roku has released the first look at the celebrated talk show host in "Weird: The Al Yankovic Story."
Quinton Brunson is ready to get weird in the Al Yankovic movie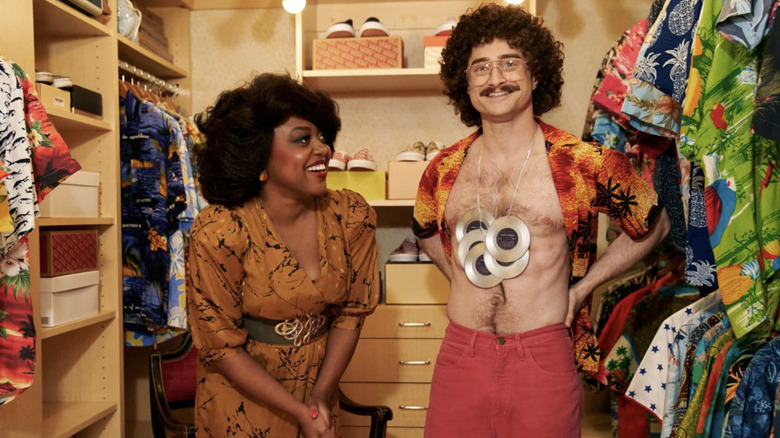 Roku
Variety unveiled the first look at Oprah Winfrey in "Weird: The Al Yankovic Story" with an image of Quinta Brunson and Daniel Radcliffe in character having a good time in a closet. The hair, makeup, and wardrobe feel spot-on for the talk show powerhouse. The talented actor was a great choice for the role, and her body of work so far further indicates that she was proven to be a comedic force to be reckoned with very early.
Brunson has been a solid player in the acting game since 2016, with roles on shows like "New Girl," "iZombie," and "Miracle Workers." She has excelled in the comedy genre, with her efforts allowing her to become the first Black woman to receive three comedy Emmy Award nominations in a single year, for the critically acclaimed show "Abbott Elementary," which she created, executive produces, and stars in. This also made her the youngest Black woman to receive a nomination for acting in a comedy category. Last but not least, Brunson was named on Time100's "The Most Influential People of 2022" list.
It's no secret that Brunson continues to impress in her own glorious rise to stardom, and her credentials more than qualify her to make a significant impact alongside Radcliffe in the biopic. Her take on Oprah will undoubtedly be one of the many reasons fans check out Weird Al's ascension to greatness when "Weird: The Al Yankovic Story" premieres this fall on the Roku Channel.