She Will's Alice Krige Discusses The Film's Subtle #MeToo Message - Exclusive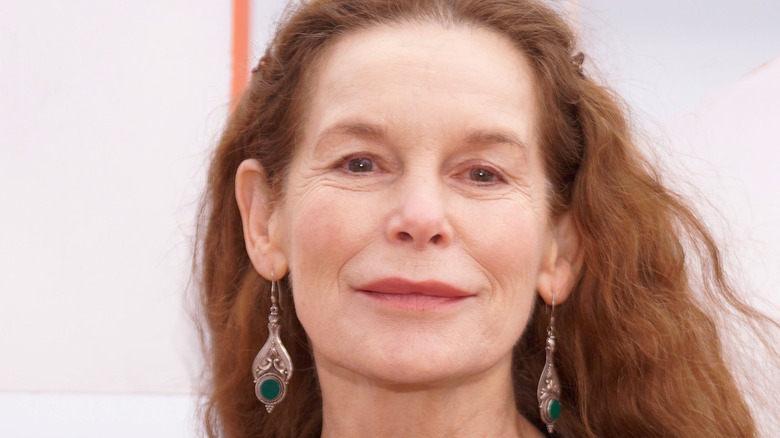 Sylvain Lefevre/Getty Images
From "Promising Young Woman" to "Bombshell," there are plenty of cinematic stories of women reckoning with the evil that men do, and that's especially true since the rise of the #MeToo movement. The stirring psychological thriller "She Will" tells a feminist tale that adds an intriguing new perspective to that tradition.
The story focuses on fading movie star Veronica Ghent, played by a captivating Alice Krige, who escapes to a secluded retreat in Scotland after a double mastectomy. There, on the ground where witches used to be burned, Veronica finally finds the strength to acknowledge the truth of the trauma inflicted on her by Eric Hathbourne (Malcolm McDowell), the director of her first film.
While the #MeToo message is unmistakable, the film handles the realities of the situation delicately, preferring to highlight the emotional fallout of Hathbourne's actions rather than fully spelling out his evil deeds. As a result, the story becomes much more than a tale of feminist revenge. In a conversation with Looper, Krige explained her take on her character's arc in "She Will" and what Veronica's really after when she finally confronts Hathbourne in the movie's climax.
Krige appreciated the film's subtle approach to its #MeToo message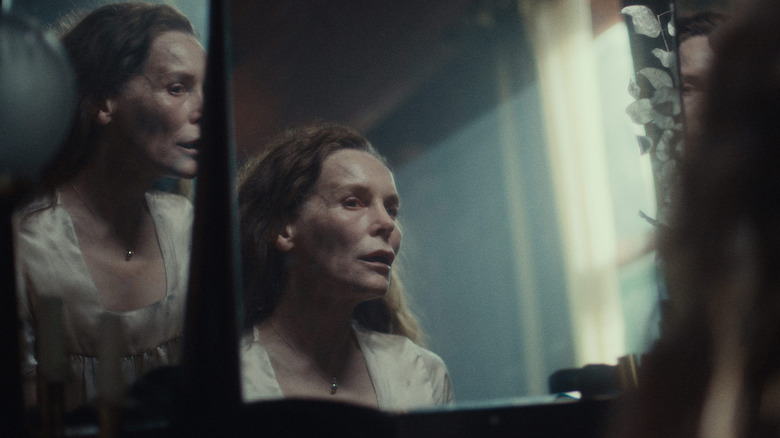 IFC Midnight
The impressionistic style of "She Will" leaves much of the story open to interpretation. According to Alice Krige, the film's subtlety is part of what makes its #MeToo message so powerful. "I love the way it approached it because it's entirely oblique. It's not full-on, in your face #MeToo. It's quite oblique in the way that it comes to it," Krige observed. "Certainly not for a moment did I think for Veronica was looking to exact revenge [on the director who abused her] ...
"What actually happened [to Veronica when she was a teenager] has never been addressed or spoken about and was so painful that she couldn't look at it," Krige continued. "At 14, you always think it's your fault, certainly at that time, and she's punished herself one way or another. Finally, with a mutilated body [from surgery], she's able to drop her night dress and look at herself in the mirror, and she manages to emerge from a moment of extraordinary truth with herself."
Krige says the film's climax is about truth, not revenge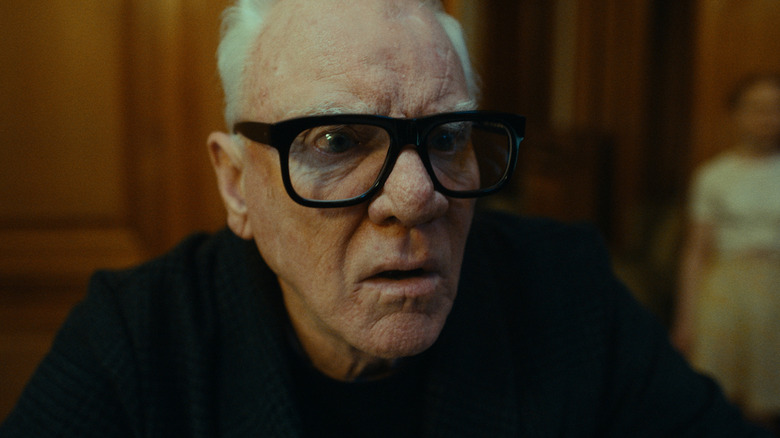 IFC Midnight
Alice Krige pointed out that in addition to the reckoning Veronica goes through, the film also offers an opportunity for Hathbourne to do the same. "Malcolm [McDowell] does a breathtaking performance. With a very, very short amount of screen time, he manages to paint this human being who has refused to look at himself," Krige noted. "There's a moment in the wee small hours of the night when he's sitting at an empty bar in an empty hotel with his head in his hands and I really felt at that moment that Eric Hathbourne, thought, 'Yeah, this is who I am. This is what I do, and it's wrong.' Moments later, she shows up and he says, 'What do you want?' And she says, 'The truth.' She has articulated it for herself, but he cannot, which is very interesting."
Krige suggested that the push and pull between the two characters is at the heart of the film's feminist parable, and Veronica's desire for truth is what turns it into more than a tale of revenge. "I don't think she is looking for a violent outcome," Krige reflected. "[Hathbourne] brings it upon himself. If he had said, 'I'm terribly sorry,' I don't think the film would've [gone] for him the way it does."
"She Will" is now playing in select theaters and available for rental and purchase digitally and on demand.