58% Of Fans Said This Was Their Favorite Part About Luxury Movie Theaters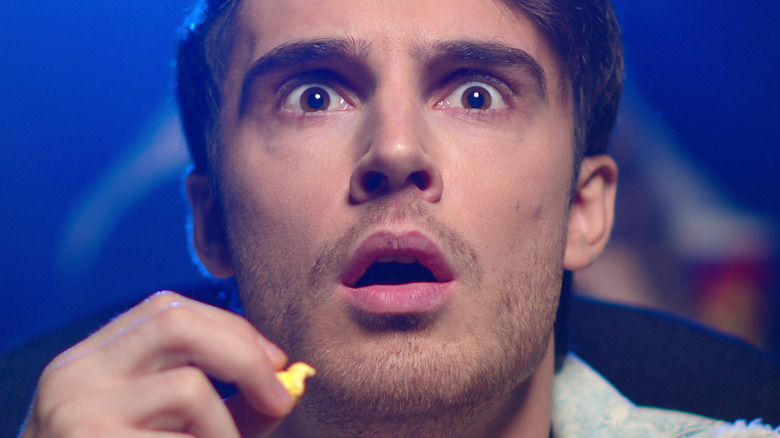 Stockbusters/Shutterstock
While the COVID-19 pandemic put a significant halt to the usual moviegoing experience, things began to revert back to some level of normalcy by 2022. With safer theater practices being put in place and vaccines widely available, movie fans have been able to return to their happy place with glee and excitement. And while not every release has fared well in theaters, there were still a significant number of box office successes during the pandemic, including "No Time to Die," "F9: The Fast Saga," and "Venom: Let There Be Carnage" (via Box Office Mojo). There was even a billion-dollar success during this time, with "Spider-Man: No Way Home" exploding at the box office, etching its way into the ten highest-grossing movies of all time (via Box Office Mojo). It all goes to show that nothing will beat the movie theater experience for audiences.
Going back to theaters after such a tumultuous time almost feels like a nostalgia trip. Not only is it great to finally watch the movies themselves, many of which were delayed over the course of the pandemic, but additionally, the many quirks of being within the movie theater setting itself can't be replicated anywhere else. There are plenty of elements of the movie theater experience worth being excited about yet again, but which one do fans look forward to the most? Looper conducted a survey of 575 people around the country and asked them to choose their favorite part about luxury movie theaters.
There's nothing quite like theater seating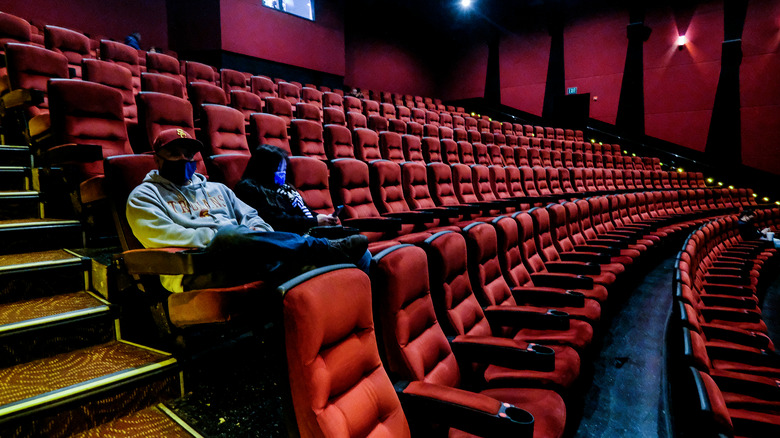 Ringo Chiu/Shutterstock
58.26% of participants answered that their favorite part of luxury movie theaters is, above all else, the comfy seating provided. If you're going to be stuck in a room full of strangers for at least two hours, it doesn't hurt to have somewhere comfortable to sit while doing so. Movie theater seats have come a long way from being simple wooden seats or benches in a dark, smoky room. Since then, theaters have offered a variety of options for seating, with the comfort of moviegoers being a top priority (via Finite Solutions).
AMC, one of the country's largest movie theater chains, took things up quite a few notches in the late 2010s. The company renovated hundreds of its locations to feature La-Z-Boy-esque seating with a number of adjustable settings to allow for extra comfort, including options to lean back further and prop up your feet (via The Wall Street Journal). Since then, most other theater chains, including Regal and Cinemark, have followed suit.
After theater seating, 22.96% of fans voted for nice surround sound as their favorite aspect of luxury movie theaters. Another 14.09% claim that the dine-in food service present at many theaters is the highlight of their moviegoing experience. And last but not least, 4.70% admit that the ability to purchase alcohol is what they love the most.