Why Did Davina Leave Selling Sunset?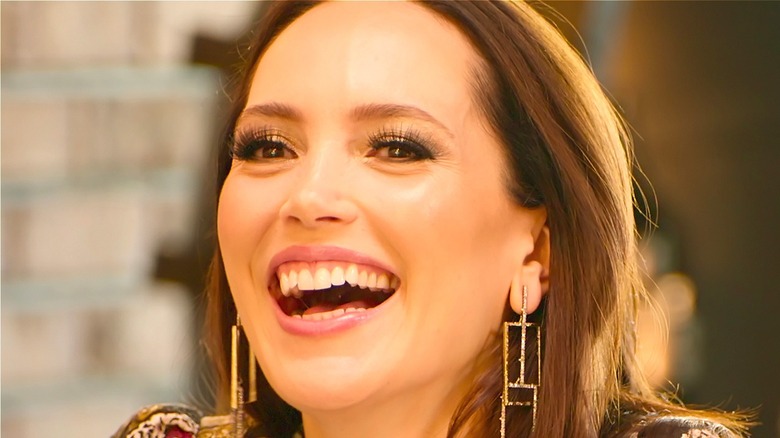 Netflix
Ever since "Selling Sunset" debuted on Netflix in 2019, the show's premise — realtors fight for clients and properties in the ruthless Los Angeles market — has left much of the real estate business in the background while focusing on the fascinating lives and relationships between those at the Oppenheim Group. There's still the occasional juicy bit concerning a property, such as in Season 5, Episode 5 ("Do You Think We're Friends?"), when Davina Potratz butts heads with a client and loses the listing, but for the most part, the properties are the backdrop for the gossip and rivalries on the show.
Davina had been a star of "Selling Sunset" since the show began in 2019 and has undergone her share of drama with her co-workers. The most public has been with Chrishell Stause in Season 3, when Davina questions her about her "shock" at finding out her husband, Justin Hartley, filed for divorce. In Season 3, Episode 8 ("A Not So White Wedding"), it's obvious that Chrishell and the rest of the ladies are upset with Davina when she tells Chrishell, "I'm not backing anybody up here, but I'm just saying everyone has their own side in every situation, right?"
Davina told ET in an interview, "I think my 'villain personality' is really exaggerated and misunderstood, and I think it's really unfair." But shortly after the dramatic Season 3 ending, Davina announced she was leaving the Oppenheim Group, prompting viewers to wonder why.
Davina left for an opportunity she couldn't pass up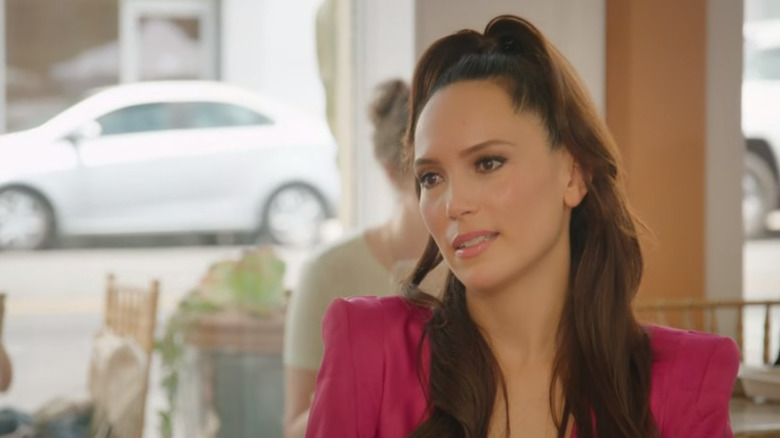 Netflix
Even though Davina Potratz's exit from the Oppenheim Group for Douglas Elliman after the Season 3 finale bickering seemed more than coincidental, Davina has maintained that it was just business. "My background is in new development sales and marketing, so this is just a wonderful opportunity for me," she told People. "It's just very in tune with my skills." Jason Oppenheim backed her up in a statement to People, saying, "Davina has always been a tremendous asset and a valued agent at the Oppenheim Group, and she is also a friend whose career decisions I very much respect and support. I will always want the best for Davina, and I hope that we continue to work together in the future."
As viewers know, after her work with Douglas Elliman wrapped up, she told Christine in Season 4, Episode 5 ("Let Sleeping Dogs Lie"), that she was thinking about what to do next, with Christine suggesting she come back. She invites Jason to see her current listing and meet the client and tells him that she "loves the closeness and the access to you, and just the camaraderie you have at the Oppenheim Group." Later, Jason and Mary have a talk with Davina and tell her what's expected of her if she comes back to the brokerage, which she agrees to.
With "Selling Sunset" already renewed for Seasons 6 and 7, fans are gearing up for more beautiful houses — and a lot more drama.