Chicago PD Fans Are Scratching Their Heads Over This Voight Family Detail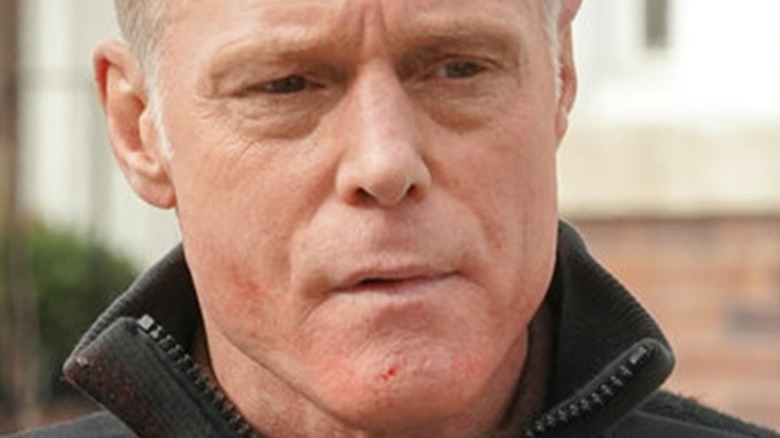 Lori Allen/NBC
As the driven, justice-at-any-cost top cop leading the elite Intel Unit on "Chicago P.D.", Sergeant Hank Voight (Jason Beghe) brings a complicated domestic history, lengthy crime-fighting career and a truckload of emotional baggage to his critically acclaimed portrayal of the character. Growing up in the Windy City, Voight follows in his ex-cop father's footsteps by joining the force. In fact, scrutiny of the "Chicago P.D." set reveals that a photo of Hank's dad still hangs on the wall in the detective's office (per Chicago PD Wiki).
While there are scant additional details about Voight's home life as he fulfills his dream of becoming a police officer and then a detective, a few salient facts are known. For instance, Voight's marriage to Camille Voight (Angie Janu) results in twins, one of whom tragically dies at birth. The surviving twin is Justin, portrayed as a troubled young adult by Josh Segura, who dies later due to his involvement with a violent drug gang. Voight's early backstory also includes taking in and serving as a sort of surrogate father to a teenage Erin Lindsay (Sophia Bush), who he then mentors as she works to join the force. Other known family members for Voight include Justin's wife Olive (Caroline Neff) and a grandson born to Justin and Olive. But even with these and other telling influences shaping Hank's character and career, there's yet another intriguing familial factoid about Voight that has "Chicago P.D." Chi-Hards puzzled.
Fans wonder if this key character in Voight's life is still around ... or even alive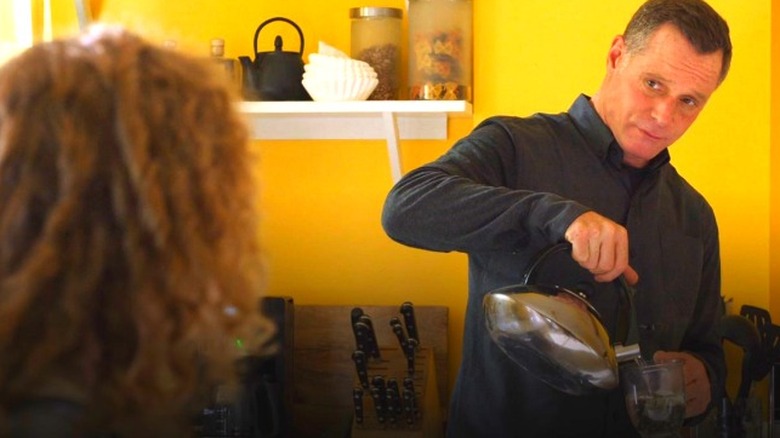 NBC
One central but mostly unknown figure in Hank Voight's life is the character's mother. Apparently mentioned only occasionally and in passing on the long-running series, Voight's mom is never referred to by name or glimpsed at on the show, and this fact has caught the eye of a number of viewers.
On the show's subreddit discussion "Did Voight's mother get a mention or at least her current status? Is she still alive?", original poster u/RayKVega wrote that even online sources dealing with the show seem stumped. "I do know his dad get[s] mentioned though but the wiki doesn't seem to mention her in any way," they observed. Redditor u/PAACDA2 also feels very little is known about Voight's mother, saying, "The only thing I seem to remember is him mentioning in passing that his mother wasn't afraid to give him a smack as a kid." User u/ingie05 correctly noted, however, that Voight did tell his confidential informant Anna Avalos (Carmela Zumbado) that his entire family is dead, something Jason Beghe himself stated in an interview with SciFi Vision posted on YouTube. 
With his entire family deceased, then, it's logical to assume that Voight's mother is no longer alive — although this, of course, won't prevent the character from cropping up again on the show in a flashback or other family backstory element created for the long-suffering Detective Voight.