Why The Conners' Chuck Was Missing From Dan And Louise's Wedding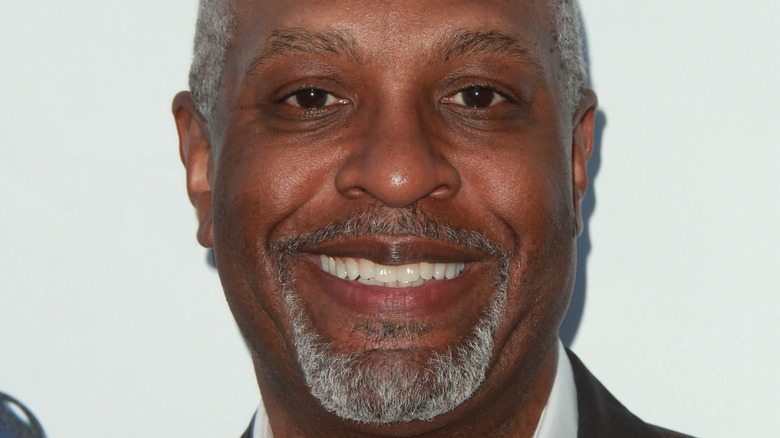 DFree/Shutterstock
Fans of "The Conners" are constantly looking for connections to the original "Roseanne" series. The spinoff sitcom was announced in 2018 after leading lady Roseanne Barr was fired from her own show and her character killed off amid a social media scandal (via The New York Times). But Roseanne's absence has made fans even more nostalgic for characters from the OG series that aired in the 1980s and '90s.
Back in the day, patriarch Dan Conner's (John Goodman) business partner and poker buddy Chuck Mitchell (James Pickens Jr.) regularly popped in and out of the Conner abode, and he returned for "The Conners" spinoff early 30 years later. In an interview with Pop Culture Weekly, Pickens revealed that "Roseanne" was the first TV show he booked when he moved to Los Angeles after working as a stage actor in New York. "They were able to get me back to do the reboot of 'The Conners' and that was a blast," he said. "It was a lot of fun to do that show."
While he has only made a few appearances on the spinoff, the Chuck character has been part of several major storylines on "The Conners." So it's no surprise that some fans found it peculiar that the character didn't make a cameo for Dan's wedding to his new love Louise (Katey Sagal). The wedding itself was bad enough –- a tornado was headed for Lanford in the middle of the nuptials — so Dan could have really used a bestie for his best man.
So why was Chuck a no-show for his best friend's wedding? Turns out duty called — at another ABC show.
The actor who plays Chuck Mitchell does double duty on Grey's Anatomy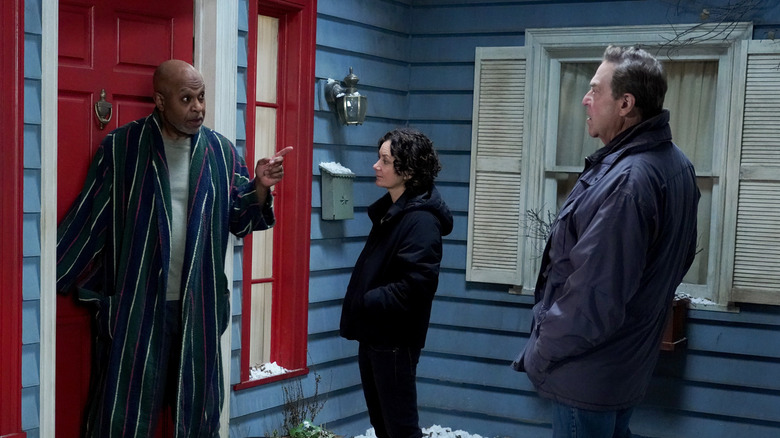 ABC
"The Conners" episode "The Wedding of Dan and Louise" aired in October 2021 in the show's 4th season. And while a powerful tornado did ultimately crash the ceremony, some fans were more concerned about the guest list and how it seemed to lack star power.
Executive producer Bruce Helford explained why Chuck and other key characters were missing from Dan's big day. In an interview with TV Line, Helford pointed to Pickens' full-time role on "Grey's Anatomy," where he has played "Chief" Dr. Richard Webber since the show's inception in 2005, as the main reason for his absence. "James Pickens Jr., for instance, has this really hardcore schedule over on 'Grey's Anatomy,'" Helford explained. "There would have been a lot of those people, but they weren't available. We also had in mind that we didn't want to crowd the stage during COVID."
Although the Chuck character didn't get any screentime in the wedding episode, producers made up for it later in the season when he was heavily featured in the episode "Messy Situation, Miscommunication, and Academic Probation." In the episode, Chuck's home is thrown into a tailspin after his wife Anne-Marie suffers a stroke. In a poignant scene, Dan stops by Chuck's house and the two men commiserate over what it feels like to lose a wife, and fans were really able to see how the best friends' bond stood the test of time.