Roseanne Spinoff In The Works At ABC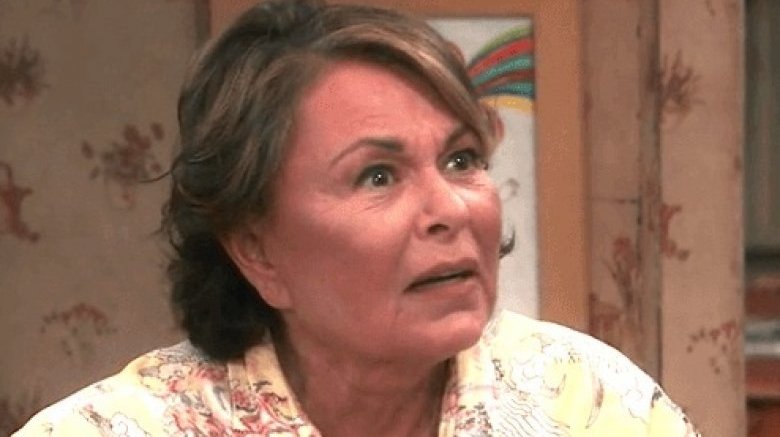 ABC
ABC has officially put into the works a Roseanne spinoff — one that doesn't involve its eponymous character or the controversial actress who plays her. 
As detailed by The Hollywood Reporter, the broadcast network has issued a straight-to-series order for a Roseanne spinoff series tentatively titled The Conners. (This working title may or may not change as the project goes through the further motions of development.) 
The spinoff, a multi-camera comedy slated for release this fall, will center around the Conner family as they are thrust into a new life in Lanford after a "sudden turn of events" leaves them shaken. 
Lead Roseanne actress Roseanne Barr is said to have "no financial or creative involvement" in the series, which will run for at least 10 episodes per the terms of its pickup order. The Conners will bring back the rest of the Roseanne revival gang, though: John Goodman as Dan, Laurie Metcalf as Jackie, Sara Gilbert as Darlene, Lecy Goranson as Becky, and Michael Fishman as D.J. The actors said in a joint statement that they are "so happy to have the opportunity to return with the cast and crew to continue to share ... stories through love and laughter."
ABC brass and Roseanne executive producer Tom Werner reportedly had lengthy, "aggressive" discussions about how to proceed following the network's decision to cancel Roseanne — a conclusion ABC came to after Barr posted a tweet about former Obama White House adviser Valerie Jarrett that has been widely considered insensitive, offensive, and racially charged. Barr called Jarrett, an Iranian-born attorney with African-American parents, a mix between "Muslim Brotherhood & Planet of the Apes."
ABC Entertainment president Channing Dungey stated at the time of the revival's cancelation, "Roseanne's Twitter statement is abhorrent, repugnant and inconsistent with our values, and we have decided to cancel her show." 
Werner and Barr have since reached the mutual agreement that Werner Entertainment will produce a spinoff of Roseanne without Barr's involvement. 
"I regret the circumstances that have caused me to be removed from Roseanne. I agreed to the settlement in order that 200 jobs of beloved cast and crew could be saved, and I wish the best for everyone involved," Barr said in a statement following the spinoff series announcement. Werner added, "We are grateful to have reached this agreement to keep our team working as we continue to explore stories of the Conner family."
Sources close to THR indicate that Barr, who arguably wrecked her career in mere seconds, retains rights to her character Roseanne Conner, as well as to any spinoffs that may come after The Conners or any additional reboots of the 1988 original. 
Right off the bat, there are a few thoughts one might have about this news, but the most pressing question regards how Barr's Roseanne Conner will be written off. ABC describes that a "sudden turn of events" sees the Conner family living without Roseanne, but that bit in the spinoff's logline could mean any number of things. We know that The Conners can't go the Blue Bloods route and off-handedly explain that Roseanne died off screen since the character still "belongs" to Barr. So will this unexpected shift be a result of a health scare? Roseanne needing to leave her town for an extended period of time for reasons largely unknown? An alien mothership visiting Earth and abducting Roseanne in a beam of white light?
Come fall 2018, when The Conners will air its premiere episode, all shall (hopefully) be revealed.