Frasier Fans Are Conflicted Over Niles And Daphne's Romantic Timeline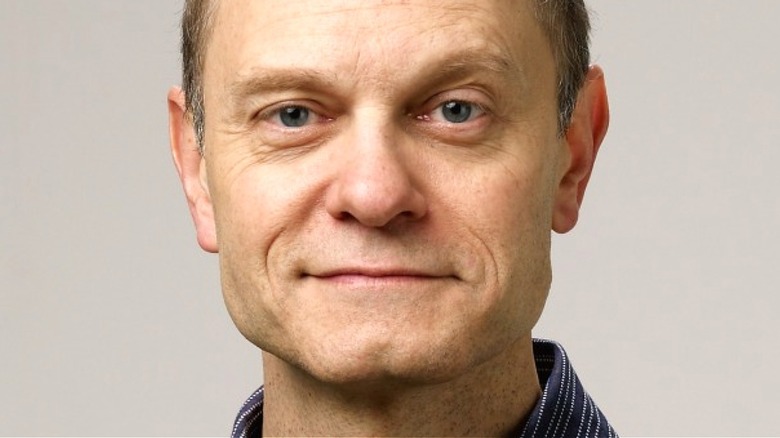 Matt Carr/Getty
When Frasier Crane joined the wisecracking barflys of "Cheers" in Season 3, fans couldn't have foreseen that the bookish psychiatrist would one day carry his own critically acclaimed spin-off. "Frasier" became a juggernaut of its own, lasting for 11 seasons and winning a record-breaking 37 Primetime Emmy Awards.
"Frasier" takes place in the aftermath of the main character's divorce from Lilith (Bebe Neuwirth) and finds him back home in his native Seattle. There, Frasier takes on a talk-radio gig at KACL where he doles out advice with the help of his producer, Roz (Peri Gilpin). Frasier also reunites with his retired cop father, Martin (John Mahoney), and his similarly snobby brother, Niles (David Hyde Pierce).
While Frasier may have been more educated and pretentious than his companions on "Cheers," his snobbery pales in comparison to Niles, whose character was conceived as "what Frasier would be if he had never gone to Boston and never been exposed to the people at Cheers" (via New York Times). Indeed, Niles' highfalutin tastes and predilection towards fine French cookery make him an unlikely partner to Daphne Moon (Jane Leeves), Martin's down-to-earth live-in aide.
From the moment that Niles meets Daphne in Season 1, he is immediately infatuated with her — despite the fact that he's already married. The pair finally get together in Season 8. Some fans, however, have complicated feelings about the couple's romantic timeline.
Some fans wish Daphne and Niles had gotten together sooner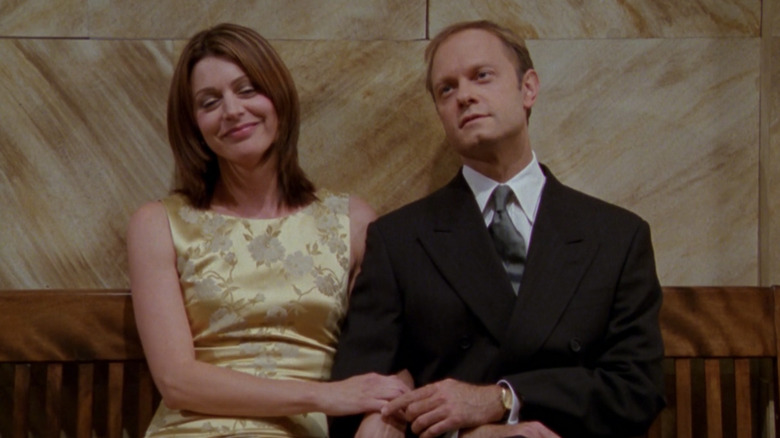 NBC
While "Frasier" ended in 2004, the series maintains a significant following aided by its run in syndication. Just as Niles and Frasier engaged in spirited debates over wine vintages and the like, fans of the series continue to mull over the series' merits on Reddit.
Niles and Daphne's relationship is a significant point of contention among fans, some of whom wonder why the pair didn't get together until Season 8. "They could have done without the Mel storyline," wrote u/smokey_g, referring to the short-lived impulsive marriage between Niles and Melinda Karnofsky (Jane Adams) in Season 7. One fan retorted that Niles only got married to cushion the blow of Daphne's brief engagement to Donny (Saul Rubinek).
Indeed, other romantic interests often get in the way, such as Niles' aforementioned marriage to Maris. "Since Niles and Maris were only truly finished in S5, I don't think [Niles and Daphne] could have happened any sooner than that," suggests u/skdarkdragon. Other "Frasier" fans defended the slow build-up to Niles and Daphnes. "It's my thought that the extra level of tension created by the three-season span was the perfect way to make their eventual coupling even more sentimental," added u/allispank_.
The "Frasier" writers admit that they weren't all that calculated when it came to the unlikely romance. "There was no grand plan for ... the unrequited crush that he had on her," said David Isaacs (via FoundationINTERVIEWS). "It sort of had a life of its own for a good seven or eight seasons."