Ms. Marvel Directors Confirm What We Suspected About Mutants In The MCU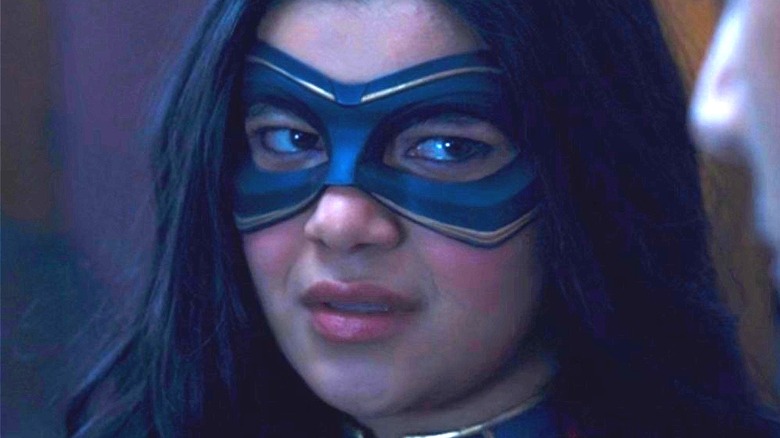 Marvel Studios/Disney+
Contains spoilers for "Ms. Marvel" Season 1, Episode 6
Last week, the Marvel Cinematic Universe gave us something X-tra special when it was revealed in the final episode of "Ms. Marvel" that Kamala Khan (Iman Vellani) has a mutation in her genes. Naturally, Marvel fans went a little wild over the mention of the m-word and even more so when the brief tinkling of the "X-Men '97" theme was heard to accompany it. While it's another wild alteration to the origins of Ms. Marvel (she's an Inhuman in the comics), it was also a small but significant mention of an area of the Marvel universe that fans are keen to see in the MCU. All we need to know is where and when we can expect that to happen.
Factoring in the appearance of a Charles Xavier from another universe in "Doctor Strange in the Multiverse of Madness," this will be the second occasion mutants have been involved in the billion-dollar franchise, with no confirmation of when we can expect to hear from them next. Even so, with such a vital bread crumb being dropped in Marvel Studios' latest stint on the small screen, how much do the show's directors know about Kamala's future and mutantkind? Well, in a company shrouded by superhero outfits and secrecy, the answer is "as much as one influential figure wants them to."
Kevin Feige is the only person who knows how mutants are arriving in the MCU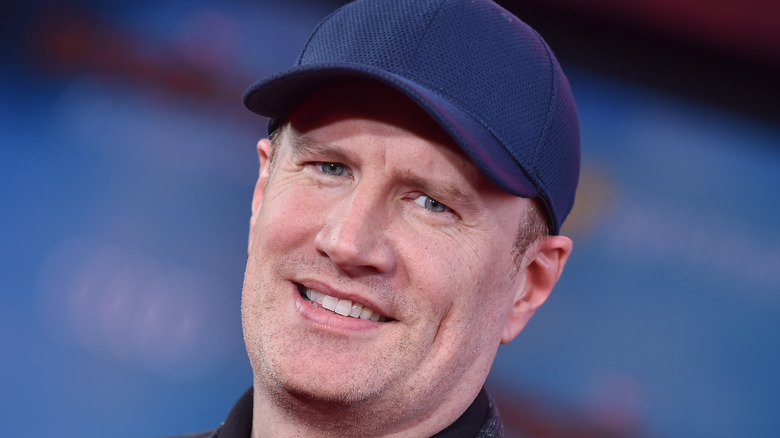 DFree/Shutterstock
Speaking to TVLine about the "Ms. Marvel" finale, episode directors Adil El Arbi and Bilall Fallah admitted that besides the post-credits scene, the added shock factor of Kamala being a mutant was one they never anticipated. "That was the best[-]kept secret of the whole show. We didn't even know about it until we suddenly had a script," admitted Arbi. "So, when we had it, we asked, 'What's that about? What's going to happen?' And Kevin Feige would say, 'Just shoot this, put the little music on and that's that. Should you be part of the future of 'Ms. Marvel,' then you'll know a little bit more.'"
This is not the first time that the creative force behind an MCU show didn't have the complete picture of their own project. Just like Carol Danvers or Kamala's potential X-factor dropping into the finale, the "Hawkeye" crew had no idea about the "Black Widow" post-credits scene either. Fallah revealed that these secret script changes are all thanks to the Marvel Studios head and the presumably interwoven plot threads stitching his brain together. "Kevin Feige has the master plan. He's the only one who knows." For now, we can only keep those adamantium claws crossed that mutants and other Marvel-related secrets will break out at San Diego Comic-Con later this week.