The Sea Beast Star Karl Urban Comments On A Potential Live-Action Adaptation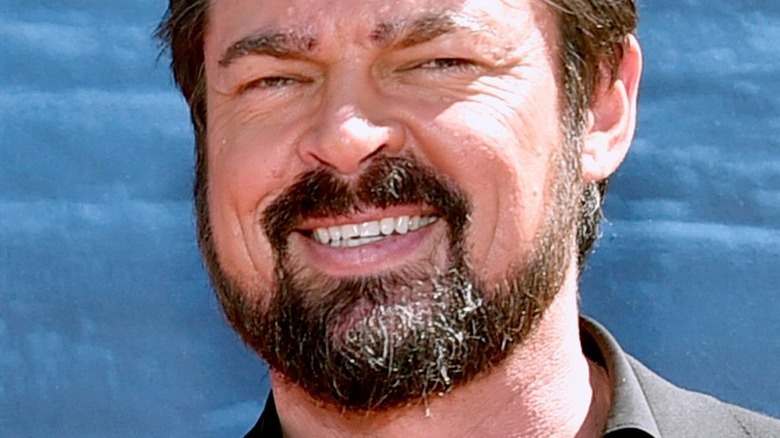 Rodin Eckenroth/Getty Images
When fans reference Karl Urban, it could be for a dizzying range of roles. The prolific actor has portrayed some very recognizable characters, ranging from Eomer in "Lord of the Rings" to Doctor 'Bones' McCoy in the rebooted "Star Trek" films. Longtime fans remember him as Julius Caesar and Cupid from the long-running "Hercules" and "Xena" series, and more recently, Billy Butcher in the gory superhero satire "The Boys." And peppered in between the iconic characters are roles in popular films like "The Bourne Supremacy," 'The Chronicles of Riddick" and "Thor: Ragnarok" (via IMDb).
One aspect of the film industry that Urban has been absent from is animated films. Except for voicing Sergeant Rock in "Batman: Death in the Family" and "DC Showcase: Sgt. Rock," and as Bob in "ARK: The Animated Series," he's mainly focused on live-action projects. So when Urban decided to take on the role of Jacob Holland in Netflix's "Sea Beast," he found the experience to be both challenging and intriguing. "When you're working on an animated movie, you have nothing, you do not know what the other actors sound like, you do not know what the delivery of their lines are, and ostensibly, you're working in a vacuum," he said in an interview with Collider. The film has been so popular with Netflix viewers since its release that, when the topic of potential live-action version of "Sea Beast" is mentioned, Urban has some thoughts about it.
Karl Urban would love to be a part of a live-action Sea Beast film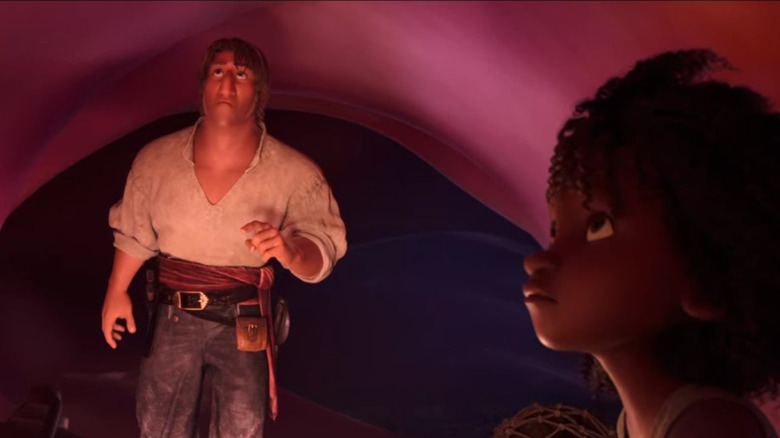 Netflix
"Sea Beast" has been a hit with adults and kids alike since its Netflix release, with the streaming company reporting that it was in the Top 10 in 92 countries (via Netflix), not to mention a rating of 94% on Rotten Tomatoes' Tomatometer. In an interview with Scary Mommy, Karl Urban was enthusiastic about the idea of bringing Jacob Holland to life in a live-action version of "Sea Beast," saying "Yeah, I'm always up for it! I had such a great time working on this movie, and I would certainly be down to continue the adventures of Jacob and Maisie."
Thinking about a live-action version seems natural, which may be partly because "Sea Beast" director Chris Williams went above and beyond to create a fleshed-out world and creatures that seemed real, and that viewers could connect with. Because main characters Maisie (Zaris-Angel Hator) and Jacob (Karl Urban) spent part of their time in one of the Sea Beast's nostrils, Williams felt it was important to make it look as realistic as possible. So he looked at images of sinus cavities and "watched videos of tiny cameras navigating nasal passages," he told The New York Times. All of the attention to detail has clearly paid off, with families enjoying the film together and audiences already hoping for a sequel or — perhaps further down the road — a live-action version starring Karl Urban.