Here's Why Thor: Ragnarok's Runtime Is Longer Than Initially Expected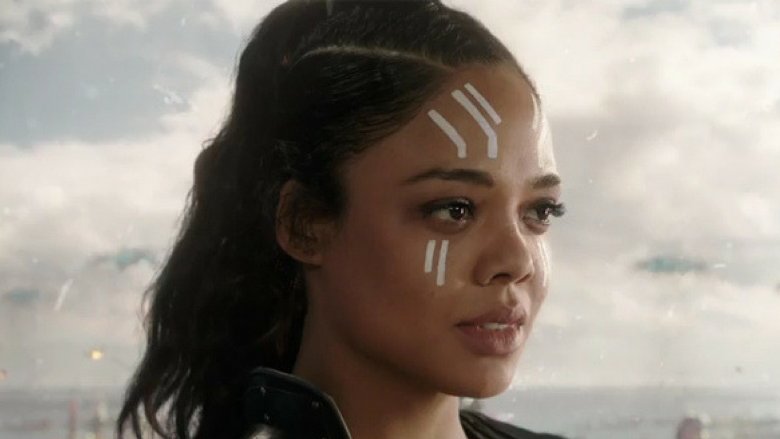 Many fans were shocked when Thor: Ragnarok director Taika Waititi revealed at San Diego Comic-Con that the movie could be the shortest MCU film to date, clocking in at just under 100 minutes. However, the final cut of the film ends up far surpassing his initial predictions, sitting at 130 minutes. According to director Taika Waititi, the reason the runtime changed after SDCC was because they decided to add in more humor.
"After Comic-Con, we decided to put lots of the jokes back in," he said in a recent interview with Collider. "When I said it was going to be 100 minutes, we were at about 100 minutes. We had just done our reshoots so we knew it was gonna come up from there, but there was a world where I thought, yeah, it's gonna maybe sit around 100, definitely not more than two hours." 
Two hours and ten minutes isn't the longest one of Waititi's cuts has run, though. His first cut that he was happy with sat at two hours and forty minutes, which he ended up cutting down by removing jokes that went too long. "The first cut, I was like, I'm gonna go wall to wall, put all the jokes, everything I think is worth looking at, discussing, and considering," he said. "My initial time for a cut I wanted was probably about two hours 10 [minutes], and then I knew if I put in more stuff then it would increase my chances of keeping a lot more of the other jokes."
The Thor movies have generally kept it short, with the first film clocking in at 115 minutes and the second hitting just 112 minutes. However, films in the MCU as a whole have been getting longer and longer, with recent entries like Captain America: Civil War hitting a whopping 147 minutes. Avengers: Infinity War co-director Joe Russo thinks the final cut of his upcoming film will clock in above two and a half hours.
Ragnarok will begin with Thor (Chris Hemsworth) finding out that his brother Loki (Tom Hiddleston) is pretending to be their missing father Odin (Anthony Hopkins), something which has led to lax rule on Asgard. This chaos has deadly consequences when the villainous goddess of death Hela (Cate Blanchett) is released from her cage, destroying Thor's hammer and sending him off the desolate planet of Sakaar.
There, he is captured by the warrior Valkyrie (Tessa Thompson), who brings him to the Grandmaster (Jeff Goldblum), a nefarious ruler who forces him into gladiatorial contests against his former "friend from work" Hulk (Mark Ruffalo). Eventually, Thor, Hulk, Loki, and Valkyrie team up to take on Hela, recruiting a little help along the way from Doctor Strange (Benedict Cumberbatch) in one of the film's few stops on earth.
Thor: Ragnarok, which has already received the love of critics with a 95 percent on Rotten Tomatoes and the love of audiences with a $107.6 million debut overseas, is directed by Waititi based off a script from Eric Pearson, Craig Kyle, and Chris Yost. The movie, which also stars Karl Urban and Rachel House, hits theaters on Nov. 3.