Thor: Ragnarok Director Reveals Film's Short Runtime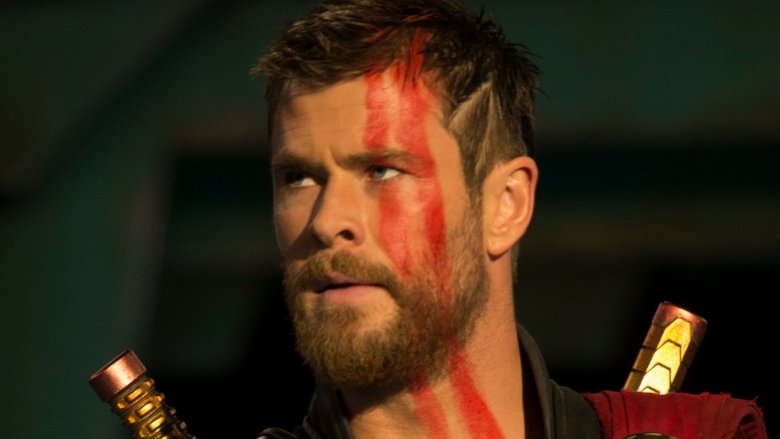 Thor: Ragnarok could be the shortest MCU movie yet. Director Taika Waititi revealed in a recent interview with Collider that the current cut of the film is around 100 minutes, with the director saying that he doesn't expect the space adventure to go on for very long.
"It's not gonna be a very, very long film," he said. "I think that stories are better when you leave them wanting more, and this film moves at a clip, it's got stuff happening all the time. I think people are still gonna feel exhausted by the end, they've been on this big journey and stuff, so I don't think we need the film to be three hours."
The first Thor movie clocked in at 115 minutes, while the second hit 112 minutes, making them two of the shortest films in the MCU. As the films have gotten more complicated and began incorporating more characters, they have gotten longer, with recent entries like Captain America: Civil War getting into the two hour range. (Civil War went on for 147 minutes.) Waititi's comments also follow a recent reveal from Avengers: Infinity War director Joe Russo that his film will clock in somewhere over two and a half hours. 
While the runtime is unusual for the MCU, it is fitting with Waititi's past work. His other notable films, What We Do in the Shadows and Hunt for the Wilderpeople, both fell around the 100 minute mark, with the first film clocking in at 86 minutes and the second falling at 101 minutes. Considering how well-loved both films are, Waititi clearly lives up to his idea of leaving the audience happy but still eager for more.
Don't worry about missing out on Thor's extended adventures completely, though. Waititi says that, while the theatrical cut of the film will be short, there will be plenty of "great" deleted scenes left for fans who purchase the DVD. "Funny, funny moments that– you can't have it all," he said. "As I say, you gotta kill those puppies, so we had to take some of those things out. Those scenes will exist so people will be able to see them."
There should be plenty of funny scenes left in the finished product, which is set to approach the character as if it was his first standalone film, according to Waititi. Ragnarok will begin with Thor (Chris Hemsworth) finding out that his brother Loki (Tom Hiddleston) is pretending to be their missing father Odin (Anthony Hopkins), something which has led to lax rule on Asgard. This chaos has deadly consequences when the villainous goddess of death Hela (Cate Blanchett) is released from her cage, destroying Thor's hammer and sending him off the desolate planet of Sakaar.
There, he is captured by the warrior Valkyrie (Tessa Thompson), who brings him to the Grandmaster (Jeff Goldblum), a nefarious ruler who forces him into gladiatorial contests against his former "friend from work" Hulk (Mark Ruffalo). Eventually, Thor, Hulk, Loki, and Valkyrie team up to take on Hela, recruiting a little help along the way from Doctor Strange (Benedict Cumberbatch) in one of the film's few stops on earth.
We'll know the runtime of Thor: Ragnarok for sure when the film hits theaters on Nov. 17. For now, see why the movie (short or not) will blow you away.