The Most Heartwarming Rollins Moment Ever On Law & Order: SVU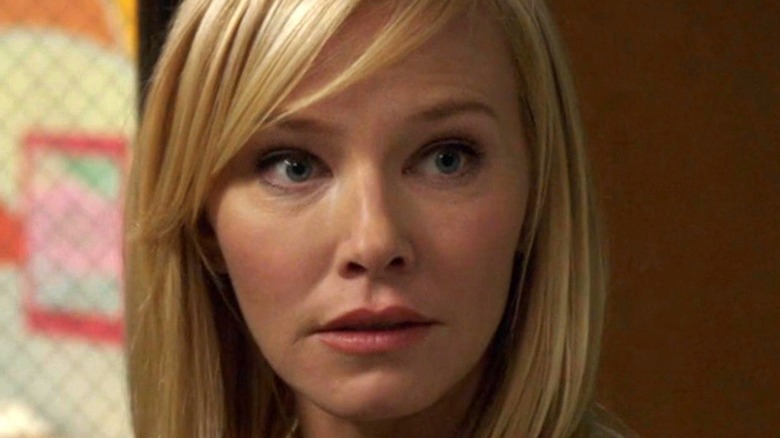 NBC
Over the course of its 23-and-counting seasons on the air, "Law & Order: Special Victims Unit" has refined its ability to periodically refresh the cast with new players. More than a dozen assistant district attorneys have cycled through the series, and detectives like Munch (Richard Belzer) and Amaro (Danny Pino) left their mark before retiring from their posts.
At the end of Season 12 in 2011, the "SVU" cast underwent a major shake-up when Christopher Meloni exited the series. Played by Kelli Giddish, Amanda Rollins was brought in to fill the hole left by Meloni's Elliot Stabler. A transfer from the Atlanta PD, Rollins is initially partnered with Detective Fin Tutuola (Ice-T). Now an "SVU" veteran herself, the troubled Rollins has endured a gambling addiction, a complicated family history, and the myriad challenges that arise when investigating New York's most sensitive crimes.
Luckily for Rollins, her time in New York hasn't been all gunshot wounds and stalkers. Here's Rollins' most heartwarming moment from her time on "Law & Order: SVU."
Rollins and Carisi finally get together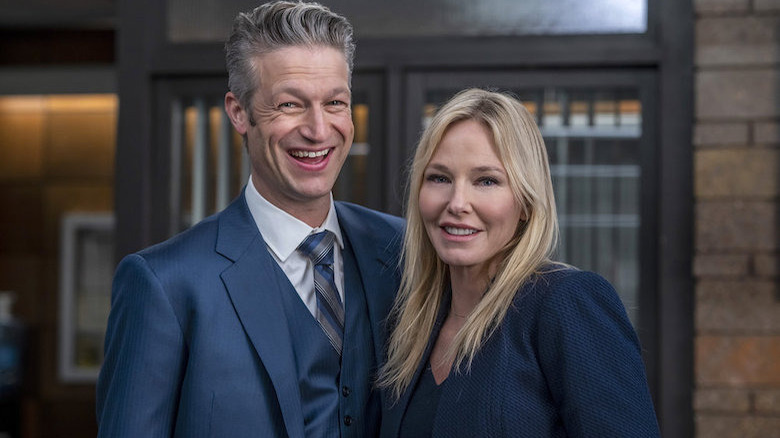 Zach Dilgard/NBC
Although there are plenty of opportunities for romance on "Law & Order: SVU" (will the Elliot Stabler and Olivia Benson shippers ever have their day in the sun?), the detectives tend to keep things professional. When Detective Sonny Carisi (Peter Scanavino) joined "SVU" in Season 16, he immediately developed a close friendship with Rollins. For six long seasons, viewers watched Carisi and Rollins pursue other love interests, make significant career changes, and even become parents, all while maintaining genuine chemistry.
In the Season 22 finale, "Wolves In Sheep's Clothing," the long-awaited union between Rollins and Carisi finally happened. At the wedding of Fin and his fiancé Phoebe, Carisi opines that a longstanding professional partnership is in its own way like a marriage, with an emotional Rollins responding by kissing him.
It had been a long time coming for the pair, who had, for years, leaned on each other in the wake of family troubles and traumatic work experiences. Some fans appreciated the slow burn leading up to their relationship. "I really like how the show showed Rollins going to therapy to get better and then she was ready for a real relationship with him," commented u/lifeofblair. "I agree!" replied u/amjozwi. "I looked at her reluctance to take that step with Carisi more of a sign of how deeply she really did care for him."
Kelli Giddish agrees that the relationship symbolizes growth for Rollins. "To be able to actually show that [relationship] in an organic way," she told Smashing Interviews, "especially with Rollins having been assaulted in her past, to see her with such a good guy and someone that cares about her so much is really an important thing to show our audience."
If you or anyone you know has been a victim of sexual assault, help is available. Visit the Rape, Abuse & Incest National Network website or contact RAINN's National Helpline at 1-800-656-HOPE (4673).