The ADA That Law & Order: SVU Fans Wish Would Come Back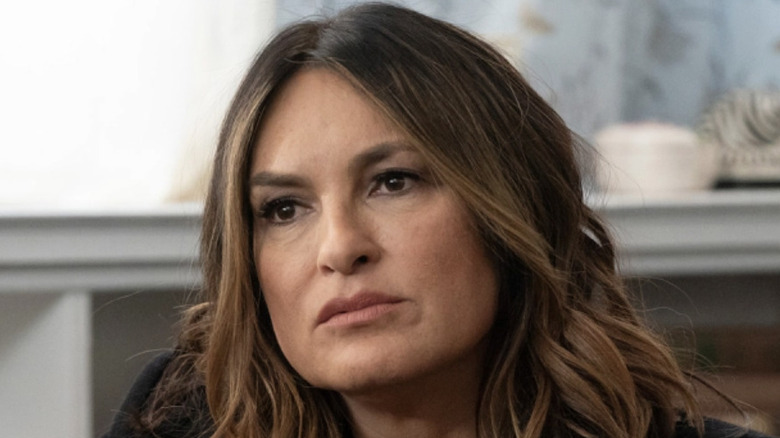 NBC
There have been countless police procedurals in the history of television, but few have gotten as much love as "Law & Order: Special Victims Unit." In 2019, it even became the longest-running live-action primetime series ever when it entered its 21st season (via Deadline).
"SVU" is beloved for many reasons. Mystery, intrigue, and jaw-dropping twists are all hallmarks of the crime drama format. However, the show's clear commitment to protecting and supporting survivors of sexual assault, at a time when such isn't always the case in the real world, helps make it so successful. Like its predecessor, the original "Law & Order," and its fellow spinoffs "Criminal Intent" and the new "Organized Crime," "SVU" focuses on both the detectives who solve the cases and the attorneys who prosecute them. While police characters like Olivia Benson (Mariska Hargitay) and Elliot Stabler (Christopher Meloni) may be best known by fans, the show's lawyers also play a significant role in the narrative. Many assistant district attorneys (ADAs) have been assigned to the SVU squad, but there's one who really made a mark on fans. 
Fans loved ADA Casey Novak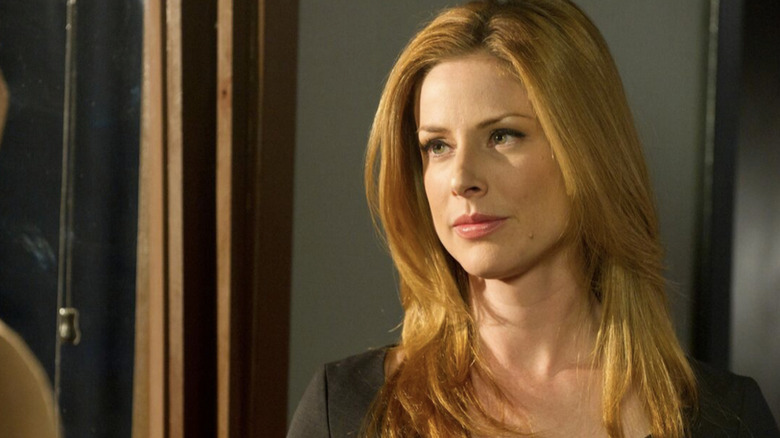 NBC
Casey Novak (Diane Neal) was the SVU's ADA from Season 5-9, making appearances in Seasons 12 and 13 as well. Novak has the longest tenure of any ADA on SVU, appearing in 113 episodes of the show. When she joined the team, she often butted heads with Detectives Benson and Stabler, but eventually became their trusted ally in their fight against sexual assailants and criminals. 
Her tough approach to prosecuting and commitment to justice made Novak a fan favorite. Over on the r/SVU subreddit, original poster u/jpdm1991 referred to her as a "f***ing bad ass." u/psychedelic-coroner agreed, calling Novak their favorite. These sentiments were shared by u/BlueOasisSkies, who called out a moment highlighting Novak's wit, writing, "[My] favorite scene with her is when she went to the house of a judge to get a warrant signed and she 'hit the jackpot; because many judges were there playing a game of cards." Over on a different thread, another user called Novak "fierce," adding that "she's just something special."
Could ADA Novak make an eventual return to "Law & Order: SVU"? It's not impossible. The character was never formally written out the series, leaving audiences to assume she just left the job, so she could potentially rejoin the SVU squad. Until then, we'll be revisiting the tenacity of ADA Novak during our many "SVU" binges.