Whatever Happened To BevBuckle After Shark Tank?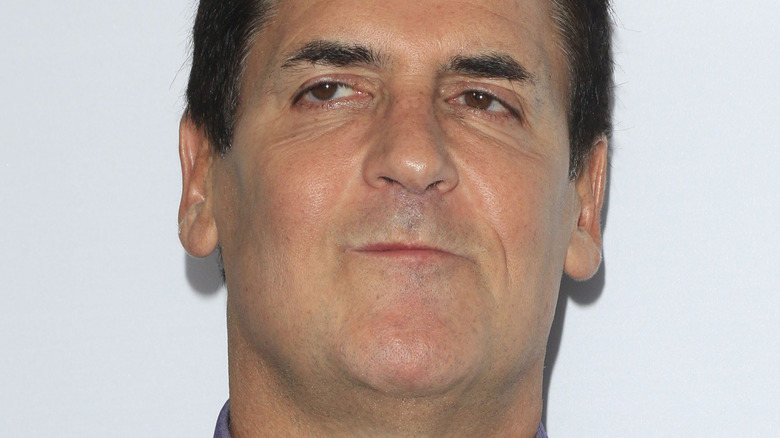 Kathy Hutchins/Shutterstock
In what could be considered the best episode of "Shark Tank" in the series' history, entrepreneurs Evan Mendelsohn and Nicklaus Morton pitch the Sharks on their "ugly" Christmas sweater business called Tipsy Elves. This episode is particularly memorable in retrospect due to just how much the business ballooned in the wake of its initial TV appearance, to the point that Robert Herjavec regularly references his decision to invest in it as a notable success story.
While Tipsy Elves may rank close to some record-setting businesses on "Shark Tank," many additional entrepreneurs have walked away from the series plenty successful in their own right, without quite achieving widespread brand name recognition on the level of Tipsy Elves. Standing desk alternative Deskview is one such example of a company that grew considerably after receiving an investment on "Shark Tank."
Entrepreneur Jay Kriner appeared on "Shark Tank" Season 4 to pitch the Sharks on BevBuckle, a belt buckle that can hold a standard-sized bottle or can of beer hands-free. He ultimately accepted an investment from Barbara Corcoran, walking away from "Shark Tank" a victor. Of course, whether or not BevBuckle succeeded like Deskview and Tipsy Elves is a different matter entirely.
BevBuckle remains in business
According to Shark Tank Blog, who communicated with Jay Kriner directly in 2012 regarding the state of his business, Kriner and Barbara Corcoran did not, ultimately, sign off on the deal to which they agreed on TV. Nevertheless, BevBuckle received a significant bump in sales after appearing on "Shark Tank," became the subject of a profile in a German issue of Playboy, and was even a featured vendor at NASCAR's Daytona 500. The blog post also notes that as of May 2022, BevBuckle's annual revenue totaled $1 million.
BevBuckle's official website currently allows customers to choose from a variety of belt buckle designs, many of which feature distinctly American iconography. Also available is a line of merch branded with the company's logo.
Furthermore, as recently as 2019, country music blog Wide Open Country profiled the BevBuckle, praising both its drink-holding capabilities and its quality as an actual belt buckle. Whether organic or paid content, this suggests that marketing for the product was still very much active at that point in time, almost seven years after Kriner first appeared on "Shark Tank."
The fact that the company is still around and thriving today, then, qualifies BevBuckle as a bona fide "Shark Tank" victory, capable of levering its first big TV appearance into sustained success.