Whatever Happened To Deskview After Shark Tank?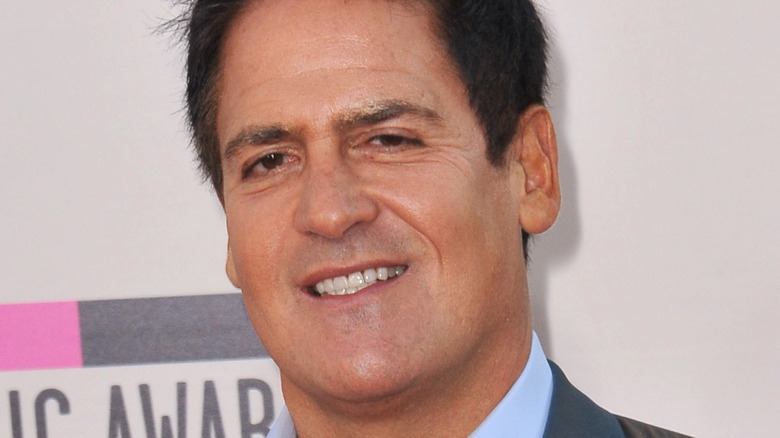 Featureflash Photo Agency/Shutterstock
If you're a fan of "Shark Tank," you're probably aware of the "'Shark Tank' bump." It's widely understood that appearing on "Shark Tank" is a boon to business owners, regardless of whether they make a deal with one of the star investors. Traditionally it's been difficult to quantify how much a "Shark Tank" appearance helps a business, but a study by Inc.com revealed that most businesses see a doubling or tripling of their revenue in their first year after going on the show. In other words, the "'Shark Tank' bump" is real — but how much of a bump it is depends on the company.
Entrepreneurs Jason Grohoski and Michael Bolos appeared on "Shark Tank" in 2019 to pitch their product, Deskview. It's a 25" x 12" piece of glass that can be mounted to a wall or window. It creates the same effect as a standing desk, but at a fraction of the cost: $235 (via Shark Tank Blog).
The business owners asked for $150,000 in exchange for 7.5% equity. Two Sharks made investment offers: Kevin "Mr. Wonderful" O'Leary, at $150,000 for 20% equity; and Lori Greiner, at $150,000 for 33.3%. In the end, Grohoski and Bolos went with Mr. Wonderful (via YouTube). Far from a "Shark Tank" record, but still quite the haul. 
So, how is Deskview doing three years later?
Deskview did indeed enjoy the Shark Tank bump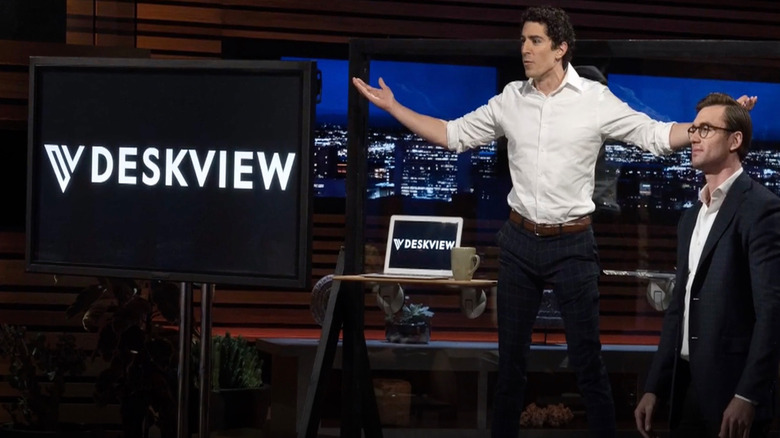 ABC
Deskview started out as a Kickstarted campaign in 2017. Back then, Grohoski and Bolos raised $65,715 in orders. The company went on to enjoy an immediate bump after the "Shark Tank" appearance, bringing in $100,000 in the first month after the episode aired (via Shark Tank Stats).
But was the bump sustainable? Yes. According to the Shark Tank Blog, the company now makes $2 million annually in sales.
The COVID-19 pandemic has a major effect on Deskview. With millions forced to work from home, Deskview enjoyed another sales bump. The company also pivoted to offering wall-mountable PPE equipment (via CNBC).
Since the pandemic began, Deskview has begun offering more wall-mountable office furniture. In addition to the original clear glass design, Deskview now has a wood variety in both regular size and miniature. It also now offers the "Motis," a movable wall-mounted desk, as well as the "Two-Tier," which has two tiers like the name suggests.
Interestingly, the original Deskview design now retails for $335. The original $235 price was a sticking point for the Sharks, with many believing that it was too expensive for a standing desk. On the show, Grohoski and Bolos considered reducing the price, but clearly they went in the opposite direction–likely due to that COVID-19 sales bump.
All in all, Deskview is doing quite well in 2022.