Netflix's Love Is Blind Just Landed In Some Legal Trouble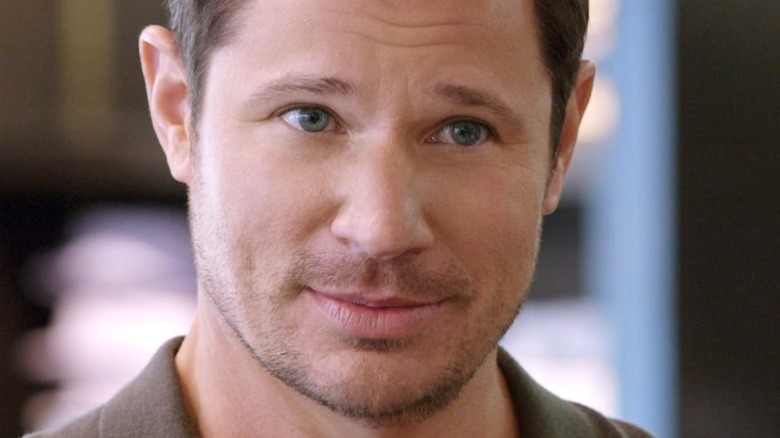 Netflix
Netflix's "Love is Blind" — a show that's been a major hit for the streaming giant, resulting in a multi-year renewal after just two seasons — has reportedly landed in some legal trouble courtesy of a former contestant. The situation arises just months after Netflix decided to extend "Love is Blind" through Season 5. 
According to Parrot Analytics, "Love is Blind" was the third most in-demand original reality show during the first quarter of 2022, which is when Season 2 aired. For those who haven't seen it, the series follows 30 contestants — 15 men and 15 women — as they attempt to find love by going on a series of dates. The catch is that the potential romantic partners cannot see one another until they are ready to propose marriage. Once engaged, the couples do get to see each other and are given several weeks to try and build their futures together before eventually walking down the aisle and proving that "love is blind," as the saying goes. 
But according to one former contestant, everything is apparently not quite what we see on TV. Here's what this "Love is Blind" Season 2 participant is alleging. 
A former cast member alleges that Love is Blind underpaid contestants and deprived them of water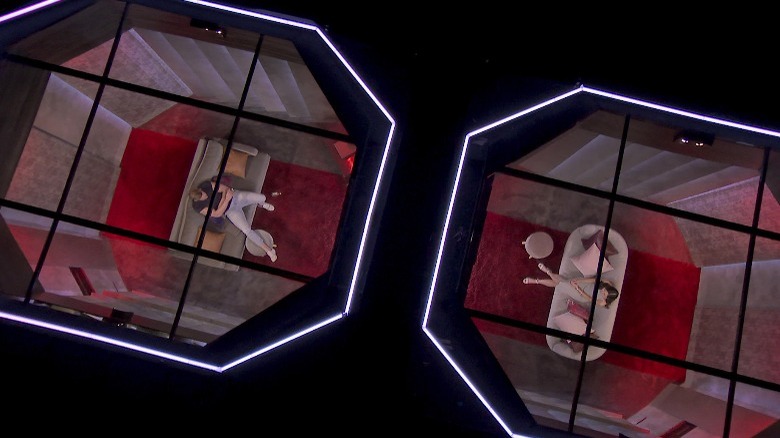 Netflix
Season 2 contestant Jeremy Hartwell claims in his newly filed California Superior Court lawsuit that "Love is Blind" producers basically turned the reality dating series into a spring break trip from Hell. His suit makes numerous allegations of labor-law violations and substandard conditions while filming, including a lack of food and water, forced boozing, and sub-minimum wage compensation for the contestants, among other issues (via Variety). 
"They intentionally underpaid the cast members, deprived them of food, water and sleep, plied them with booze and cut off their access to personal contacts and most of the outside world," said Hartwell's attorney, Chantal Payton of Payton Employment Law, PC, in a July 13 statement, per Us Weekly. "The only drinks that [the show] regularly provided to the cast were alcoholic beverages, soft drinks, energy drinks and mixers," Payton added. "Hydrating drinks such as water were strictly limited to the cast during the day." Hartwell has named Netflix and the production and casting companies who work on "Love is Blind" as defendants.
It also sounds as if Hartwell's suit ultimately aims to serve as a class action that would potentially include other contestants — Hartwell's lawyers estimate that number could be over 100 people, per Variety — who have appeared on shows from the "Love is Blind" production company. As of the time of writing, however, other claimants have not been identified.